arrow_circle_down Designs
arrow_circle_down Subscribe
arrow_circle_down Alphabet Notebook In the hoop
I've had many requests for an In the hoop 'plain' notebook which you can add your own designs to, plus a Notebook cover with the applique letter - this set provides both
Leave off the initial and you have a 'plain' cover to add your own embroidery design.
The crosshatch quilting is not too 'girly' for those hard to stitch for men!!
Or showcase your favourite fabric without additional embelishment
These Notebook covers are:
Fully lined – no additional sewing required
Made in three hooping's, with all the joining and aligning completed as you stitch.
For larger hoops, we have added a quick one hooping version
Includes the applique alphabet – no embroidery software needed
A quick personalised gift to give!!
This Notebook pattern fits Four 'standard' Notebook Sizes:
Purchased Notebook measures 4.13 by 5.83 inches
Can be made in an 5x7 (130x180mm) Hoop – 3 hooping's
1 hooping version can be made in a hoop larger than 171 x 247 mm
Purchased Notebook measures 5.83 by 8.27 inches
Can be made in an 6x10 (160x260mm) Hoop – 3 hooping's
1 hooping version can be made in a hoop larger than 238 x 348 mm
SIZE C – US Sized Notebook
Purchased Notebook measures 5 by 7 inches
Can be made in an 6x10 (160x260mm) Hoop – 3 hooping's
1 hooping version can be made in a hoop larger than 214 x 327 mm
SIZE D – Composition Notebook
Purchased Notebook measures 7.48 by 9.84 inches
Can be made in an 8x11 (200x280mm) hoop – 3 hooping's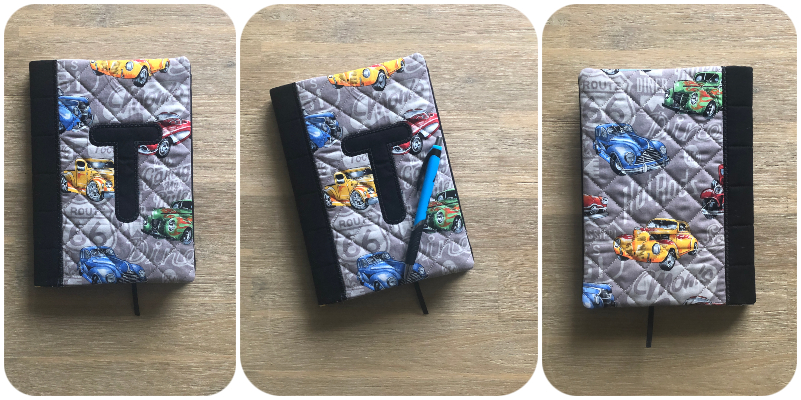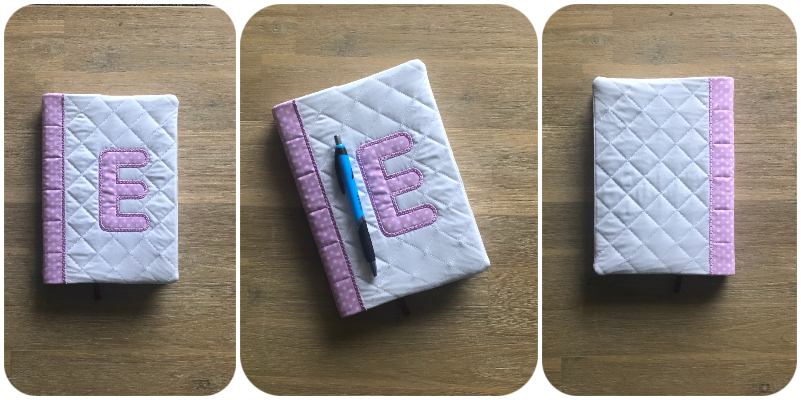 The techniques used in this design are shown including:
Adding the closing tab
Adding the side flaps
Adding the Lining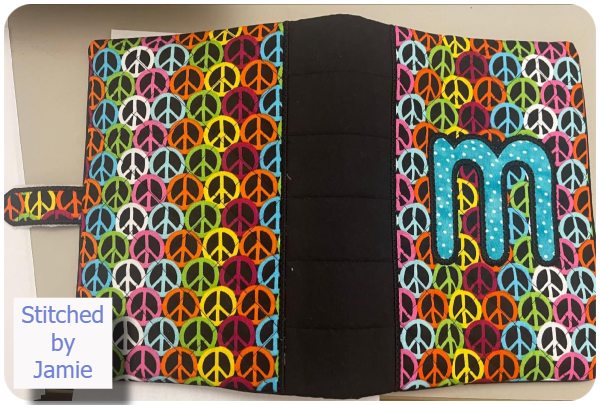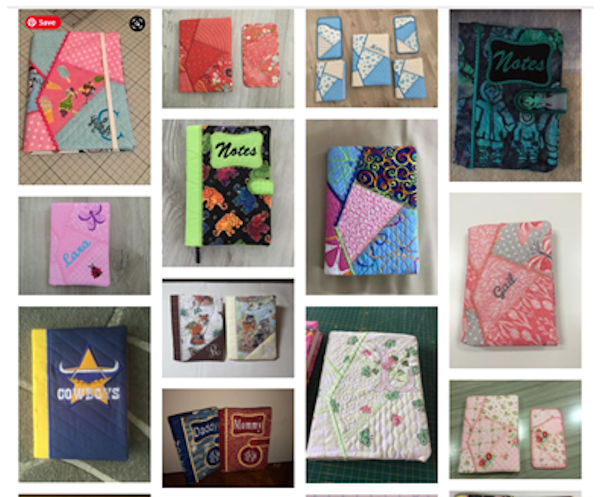 | Hoop Size | Model | Type | Year |
| --- | --- | --- | --- |
| 5x7 | | | |
| 6x10 | | | |
| 8x12 | | | |
| 9x14 | | | |