arrow_circle_down Designs
arrow_circle_down Subscribe
arrow_circle_down Giftcards
Make a Friends Day - Treat them to a Kreative Kiwi Giftcard

---
At very popular request, we can now offer Giftcards!
So we can make them 'super special' and personalised with your own wording, we will do each Giftcard personally - That means we do need notice (We're at the bottom of the World, so we have the time zone difference), and while you will get your payment receipt automatically, the actual Giftcard e-mail will be sent within 24 hours or on a date you specifiy
So how does it work?
Click on the $ amount from the choices below, and Add to Cart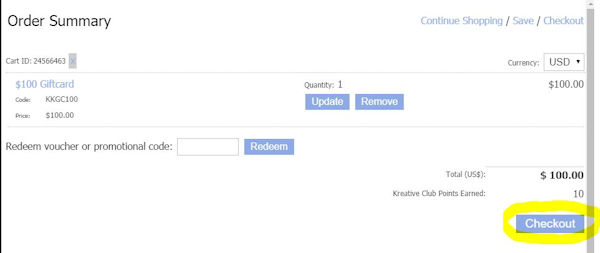 Add your e-mail/name (already there if you are Logged In
VERY IMPORTANT - ADD IN ADDITIONAL DETAILS
Friends Name
Friends e-mail Address
Message
When you would like the Giftcard to be sent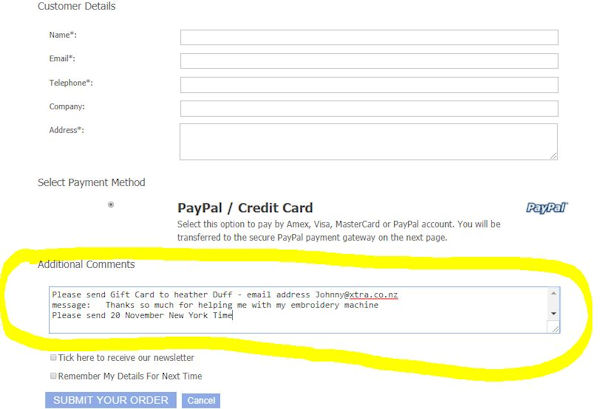 Then Submit your Order
---
You'll receive a copy of your order, and your Paypal Receipt as normal
---
We'll send your Friend (and you) an e-mail that looks something like this
Hi Heather
Your friend Anne has arranged a Birthday Gift for you!
sent with "lots of love"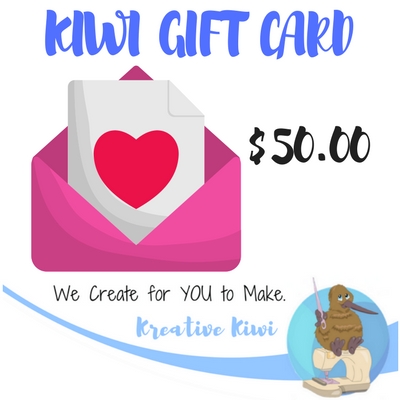 50 Loyalty Points ($50.00) has been added to your account.
You can use these points any time!! and with multiple purchases.
Enjoy choosing your designs!!
**Here's a link showing you how to redeem your points**