arrow_circle_down Designs
arrow_circle_down Subscribe
arrow_circle_down Announcement Teddy
In case you are new to the world of large applique designs, let me fill you in. A large applique design is one which needs 2 or more hoopings, with the joining completed as you stitch, in the hoop. The beauty of my large applique designs is you can quickly create a 3D Animal Design much larger than your hoop, and then add them to quilt blocks, reading pillows or pretty much any item as you like.
Announcement Teddy is another of our popular Large Appliques
We have included 4 sizes - 5X7, 6X10, 8X8 and 8x10
5x7 Hoop
6x10 Hoop
8x8 Hoop
8x10 Hoop

10 by 11 inches

25 by 29 cms

12.5 by 14 inches

31 by 36 cms

12.5 by 14.5 inches

32 by 37 cms

15 by 17 inches

39 by 51 cms
 We have included the pictured wording designs:
Welcome Little One (All Sizes)
A Baby is a Blessing (6x10 8x8 and 8x10 only)
For those of you who like adding your own lettering, we have included a blank balloon where you can easily add your own wording at the end.
Imagine what you could use Announcement Teddy for:
Generic 'She/He's Here Minky Blanket
(My neighbour is due any day – I've made up Part's 1-3 of the Teddy, so once I know babies name, I just have to stitch her name on the Balloon – I can have a stunning personalised gift completed in about 20 minutes!!)
I can't wait to see what you create!!
New to our Large Applique designs? 
Watch Kay's step-by-step video which shows you the techniques to make a Large Applique Design 

Make your first Large Applique Animal
Sandy has these gorgeous Teddy's completed within hours of me putting them on the website!!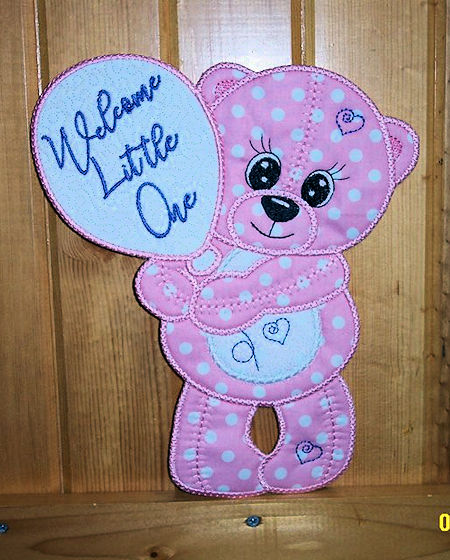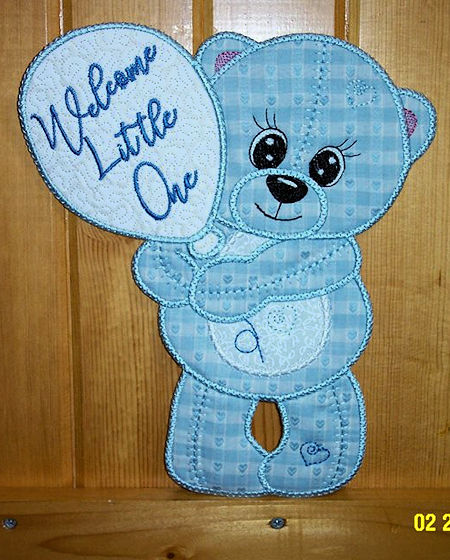 Linda added her own wording to create this stunning Birth Announcement.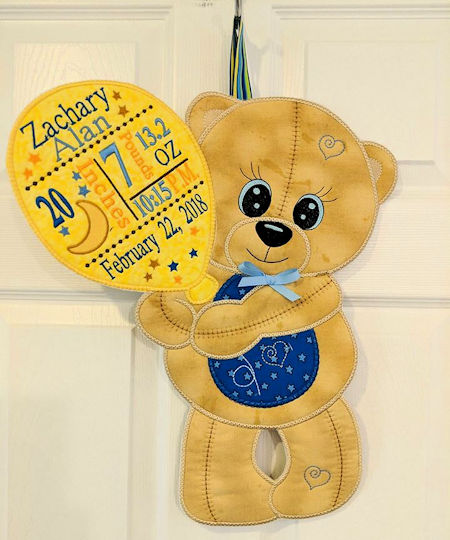 How cute is Sandy's Quilt?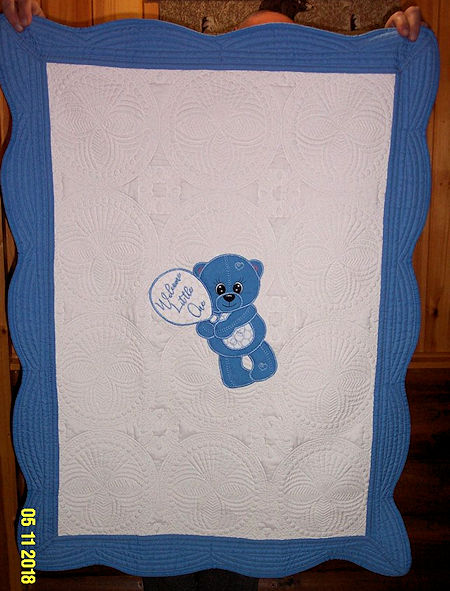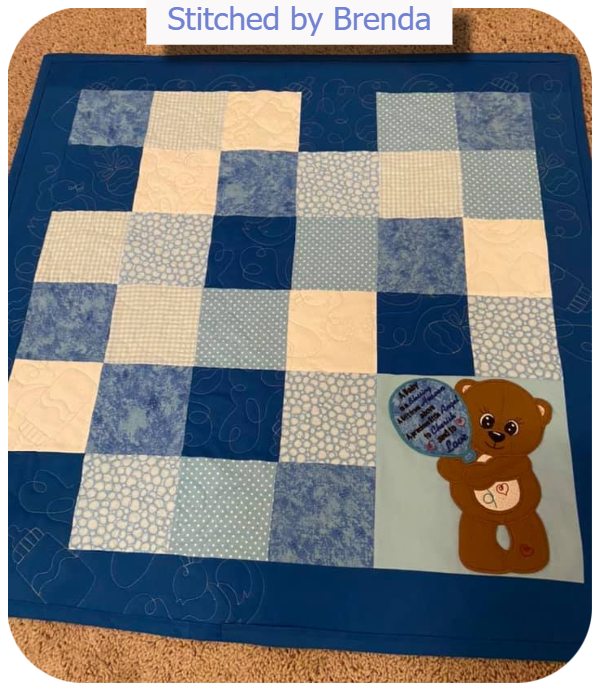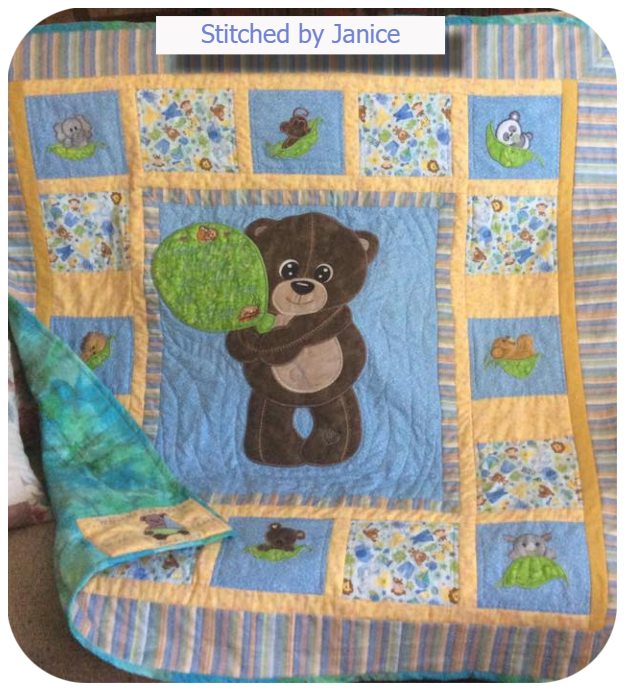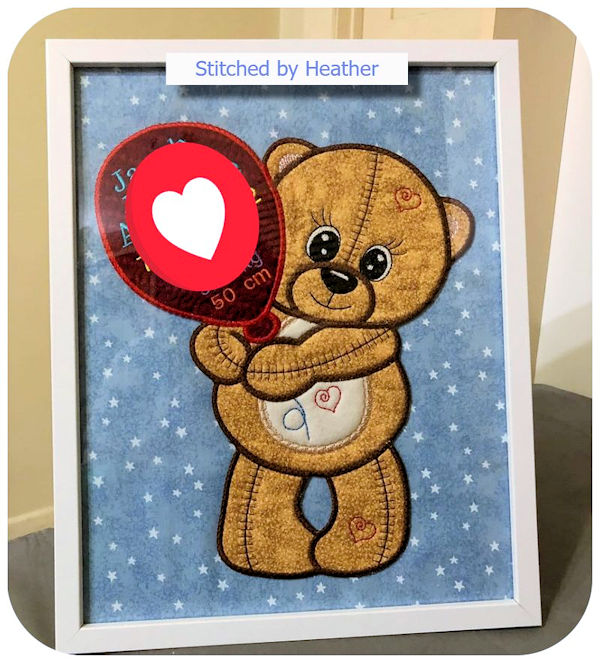 Click on image below to view larger photo
| Hoop Size | Model | Type | Year |
| --- | --- | --- | --- |
| 5x7 | | | |
| 6x10 | | | |
| 8x10 | | | |
| 8x8 | | | |