arrow_circle_down Designs
arrow_circle_down Subscribe
arrow_circle_down Large USA Eagle
---
In case you are new to the world of large applique designs, let me fill you in. A large applique design is one which needs 2 or more hoopings, with the joining completed as you stitch, in the hoop. The beauty of my large applique designs is you can quickly create a 3D Animal Design much larger than your hoop, and then add them to quilt blocks, reading pillows or pretty much any item as you like.
---
This large Eagle is made in 5 hooping's  - joined easily in-the-hoop like a jig-saw, so while there are a few hooping's, there is no awkward aligning, and comes together quite fast.
5x7 hoop

20 by 30 cm

8 by 12 inches

6x10 hoop

30 by 43 cm

12 by 17 inches
This is the 6x10 size Eagle on the back of a Leather Vest.  It would be stunning added to a Quilt, or made into a Wall hanging.
The USA is stitched last, so you could simply omit these color's and add a name instead.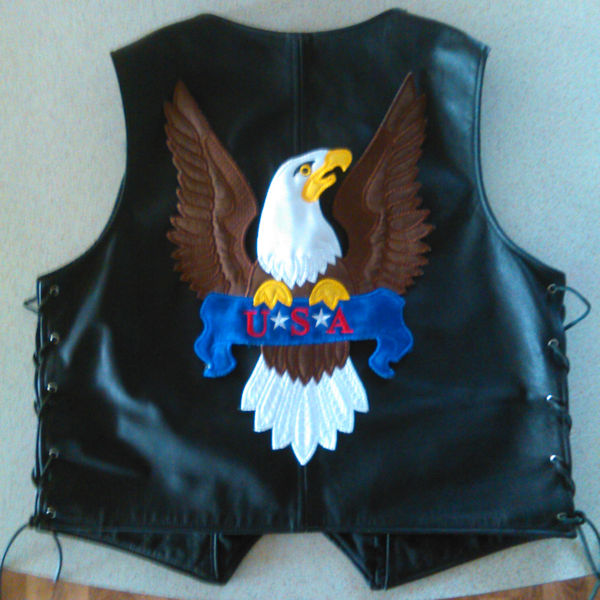 ---
VIDEO
New to our Large Applique designs? 
Watch Kay's step-by-step video which shows you the techniques to make a Large Applique Design 
Make your first Large Applique Animal
View more Large Applique Animal Videos
---
HELPFUL BLOGS
---
INSPIRATIONS
Kristi shared her gorgeous Large USA Eagle - love how you present it Kristi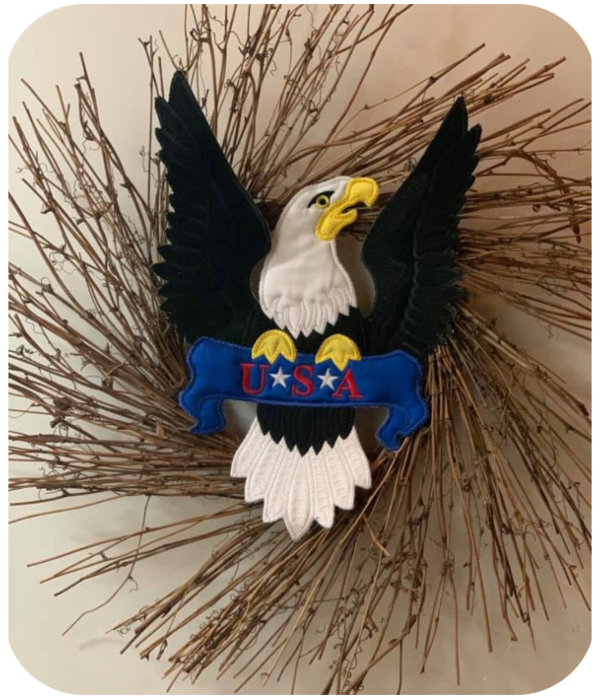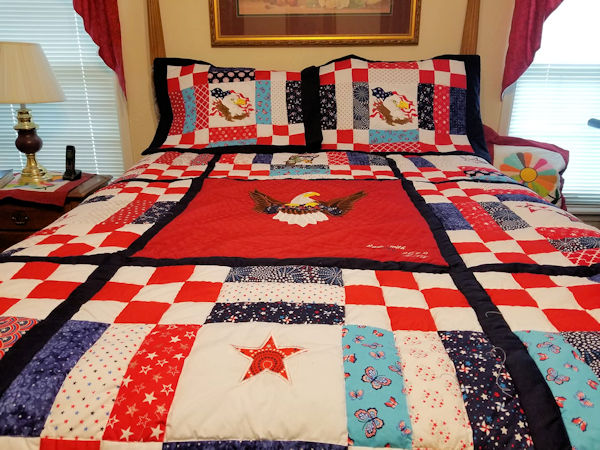 ---
My guild donates quilts to veterans at our county fair every year. This is my donation for this year. Love the eagle. The designs from K K always kick it up another notch.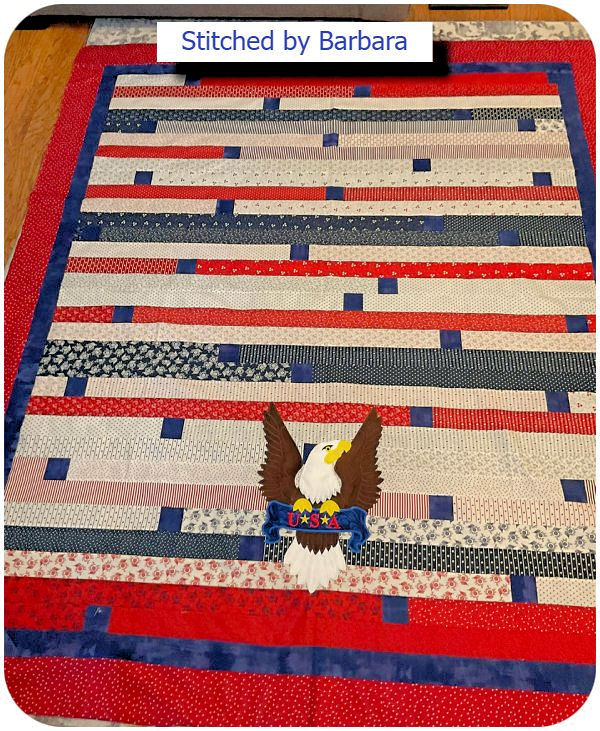 | Hoop Size | Model | Type | Year |
| --- | --- | --- | --- |
| 5x7 | | | |
| 6x10 | | | |