Our large Eagle Is made in 6 hooping's (4 if you omit the outer wings) - joined easily in-the-hoop like a jig-saw, so while there are a few hooping's, there is no awkward aligning, so comes together quite fast.
Finished Size
5x7 hoop - cms

Full Wings    43 by 28cms

4 hooping's  36 by 20cms

5x7 hoop - Inches

Full Wings    17 by 11 inches

4 hooping's    14 by 8 inches

6x10 and  8x10 hoop

Full Wings    64 by 47cms

4 hooping's  55 by 33cms

6x10 and 8x10 hoop

Full wings  25 by 18.5 inches

4 hooping's  22 by 13 inches
Yolande framed her amazing Eagle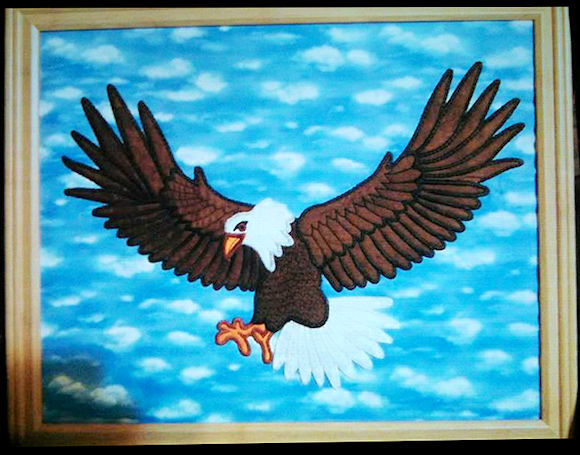 Rita's eagle - has the best view in the house - just stunning!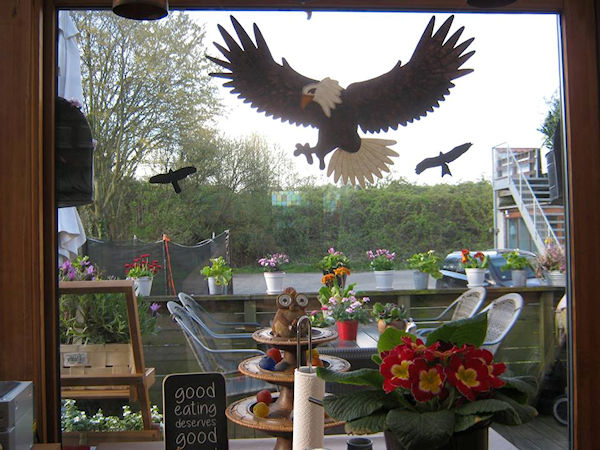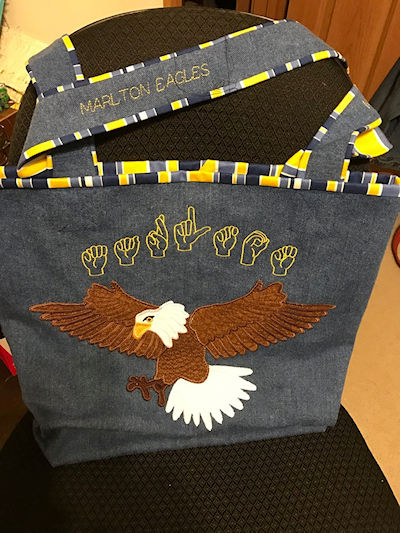 How awesome is this bag Kathleen made
Kathleen writes 
I used the large eagle applique to make this tote bag for my daughter who teaches deaf & hard of hearing kids. I also put the name of her school in sign language above the eagle and in block letters on the handle.
---
Margaret created this amazing Quilt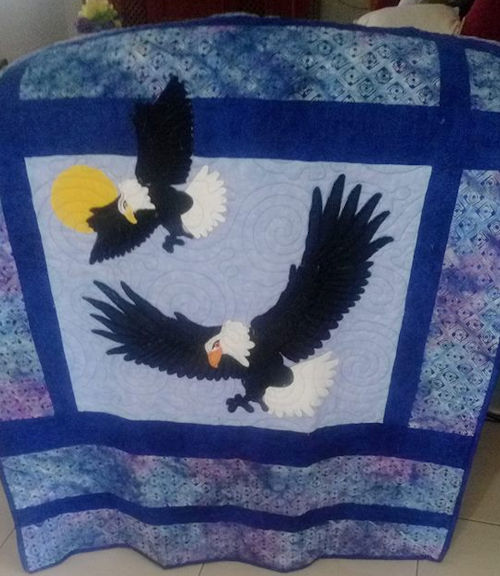 How about this absolutely stunning Quilt??
Julie writes: I've added the KK eagle to my American Flag Themed quilt. The quilt itself took nearly a year to make and custom quilt. The hanging sleeve took hours to sew by hand (don't you hate that). I'm going to enter it into our state quilt show this year.
Julie I am honoured you used our Eagle on such an amazing Quit - Thank you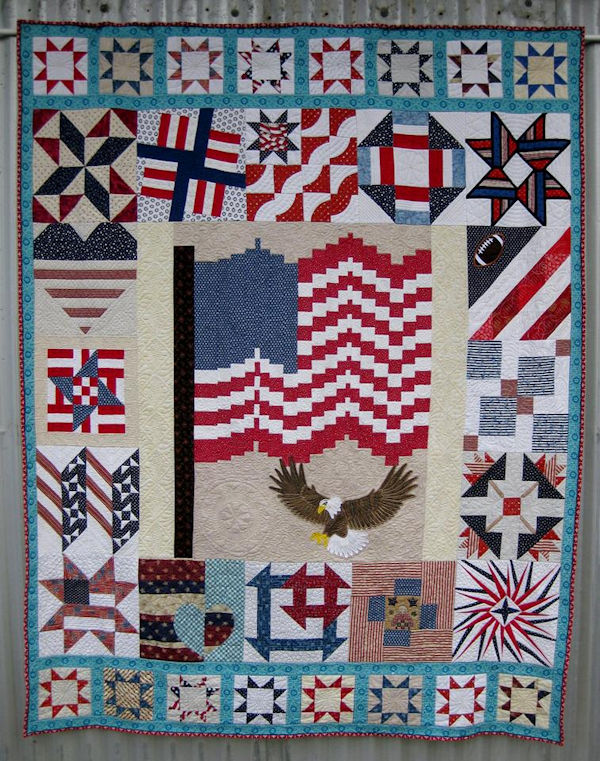 ---