arrow_circle_down Designs
arrow_circle_down Subscribe
arrow_circle_down Pond Life
---
In case you are new to the world of large applique designs, let me fill you in. A large applique design is one which needs 2 or more hoopings, with the joining completed as you stitch, in the hoop. The beauty of my large applique designs is you can quickly create a 3D Animal Design much larger than your hoop, and then add them to quilt blocks, reading pillows or pretty much any item as you like. 
---
Design Set Includes:
Frog
Frog on Lilly Pad
Lilly Pad and Water Lilly
Water Lilly
Dragon Fly
Use the designs together for a quilt or individually for Reading Pillows, cushions, tote bags
Finished Size
 

5x7 Hoop

6x10 Hoop

8x8 Hoop

Frog

7 by 7.2 inches

9.9 by 10 inches

7.6 by 7.8 inches

Frog & Llly Pad

9.7 by 9 inches

13.5 by 13 inches

10.5 by 10 inches

Dragon Fly

7.6 by 14.2 inches

9 by 16.5 inches

Lilly Pad & Flower

10 by 6x6

inches

13 by 9 inches

12.3 by 8.5 inches

 

Water Lilly Flower

5.2 by 5

inches

7 by 6 inches

6.6 by 6 inches
---
VIDEO
New to our Large Applique designs? 
Watch Kay's step-by-step video which shows you the techniques to make a Large Applique Design 
Make your first Large Applique Animal
View more Large Applique Animal Videos
---
HELPFUL BLOGS
---
INSPIRATION
Kim and Darina used the frog on these cute ReadIng Pillows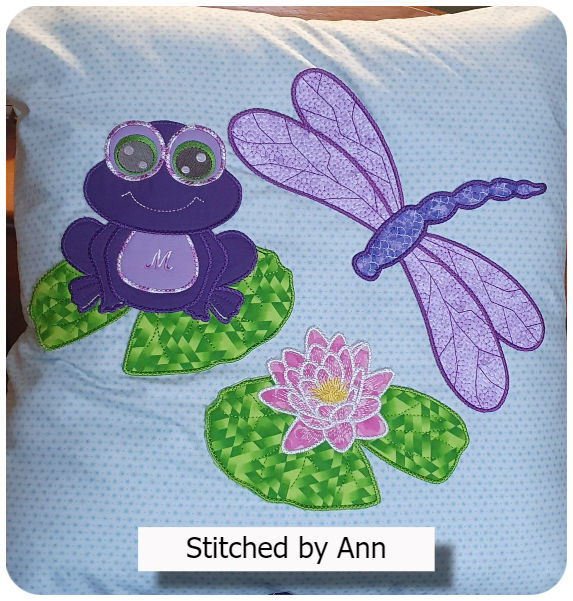 Love Leeann's No Toad Zone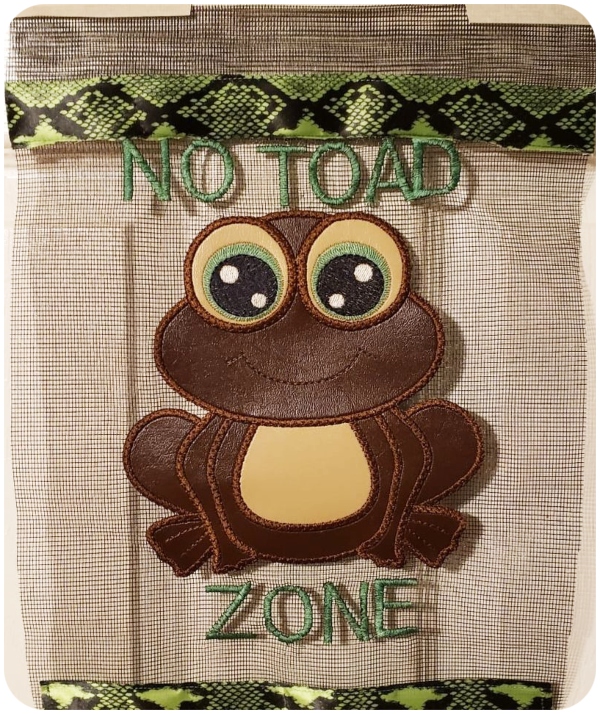 ---
How cute is this idea by Linda - adding our Large Frog to a Romper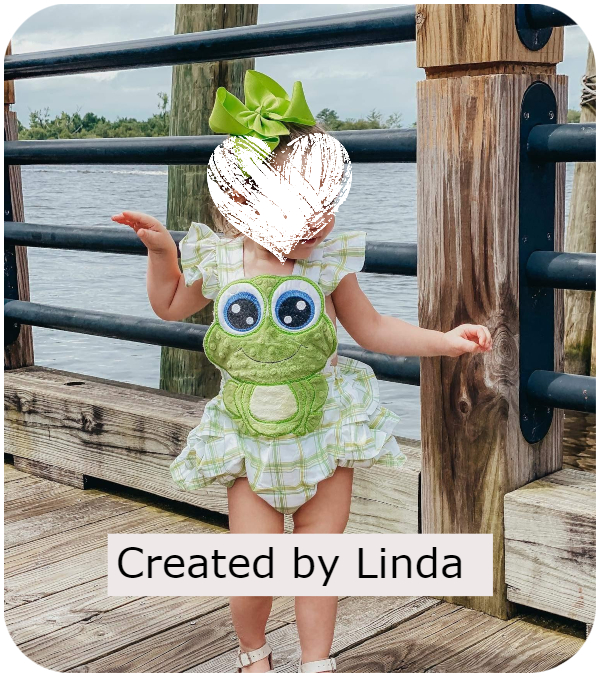 ---
Lisa combined these designs with our Forest Friends Collection to make this awesome Quilt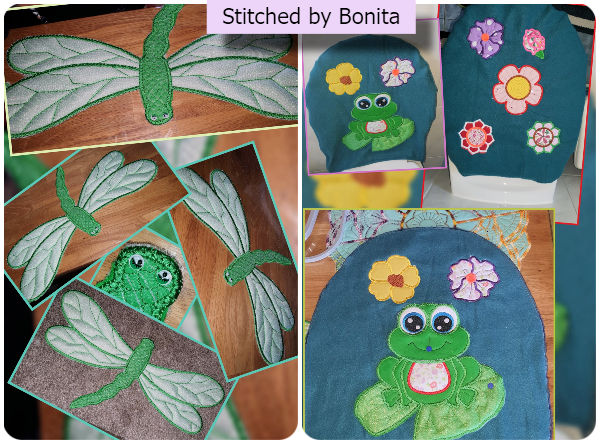 ---
Denise was awarded an Instant Win for her beautiful Quilt
---
Wow!! You Ladies are always amazing me with your talent.  Catherine has added our Large Dragonflies to her absolutely amazing Dream Big Panel.

Catherine quilted the panel on her longarm.  I am so awed that you added our designs Catherine💖🫖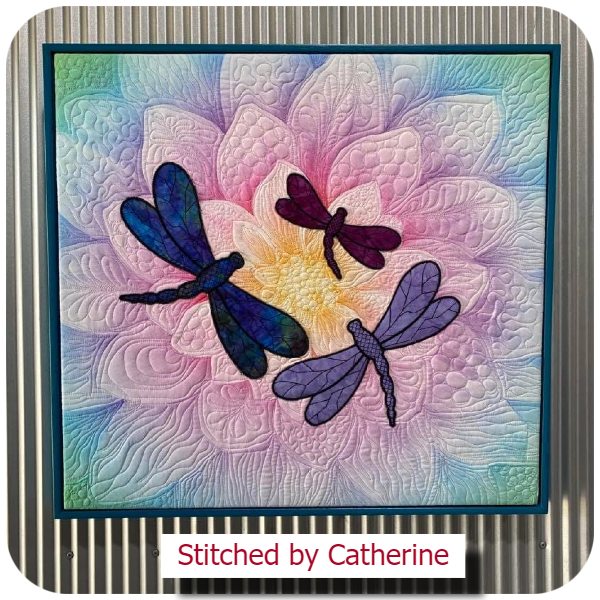 There are just too many photos shared by our Kreative Kiwi members to show on this page!
| Hoop Size | Model | Type | Year |
| --- | --- | --- | --- |
| 5x7 | | | |
| 6x10 | | | |
| 8x8 | | | |