This large Eagle Is made in 5 hooping's - joined easily in-the-hoop like a jig-saw, so while there are a few hooping's, there is no awkward aligning, so comes together quite fast.
5x7 hoop

20 by 30 cm

8 by 12 inches

6x10 hoop

30 by 43 cm

12 by 17 inches
This is the 6x10 size Eagle on the back of a Leather Vest. It would be stunning added to a Quilt, or made into a Wall hanging.
The USA is stitched last, so you could simply omit these color's and add a name instead.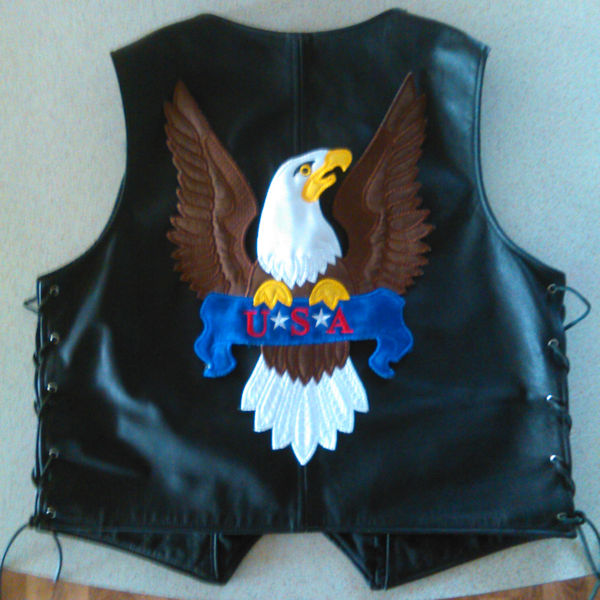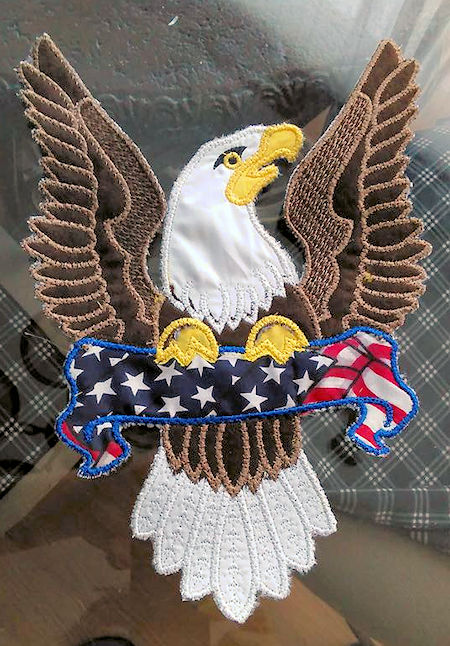 Cheryle created this Large Eagle - great idea using the patriotic fabric for the flag!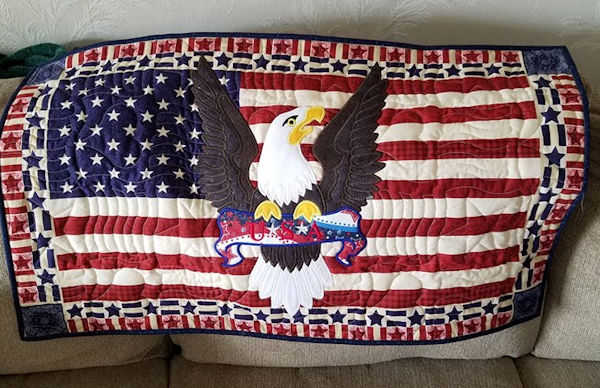 Isn't this Quilt stunning!! Thank you so much Karen for using our design on such a special Quilt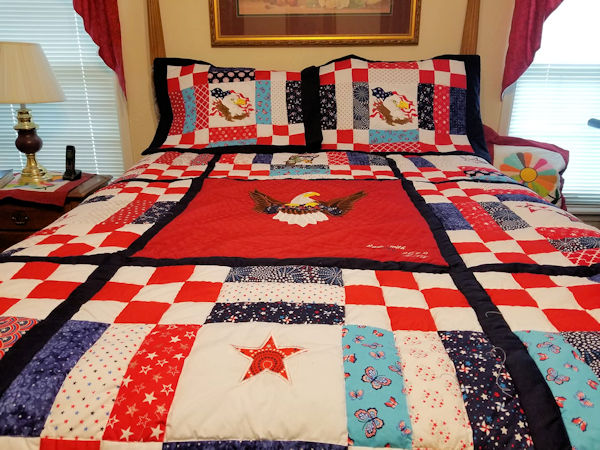 Teresa was awarded an Instant Win for this stunning Quilt she made for her son.