arrow_circle_down Designs
arrow_circle_down Subscribe
arrow_circle_down Machine Embroidery Ideas for Halloween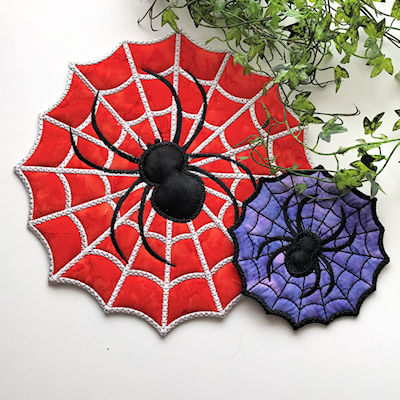 Its nearing that time of year again! Enjoy these Halloween Machine Embroidery Designs stitched by our Kreative Group
We'll start with the Free Halloween Designs available in your Member Only Freebies
We have our new Ghost Coaster, plus earlier Freebies that will be ideal to adding to items to make them Halloweeny (Is that a word?)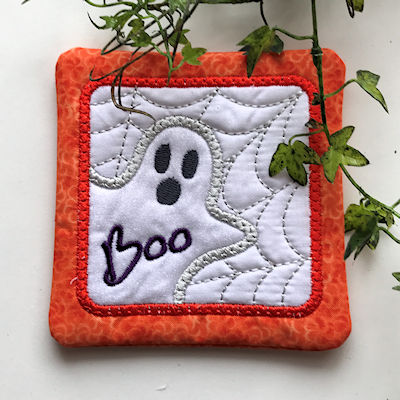 (If you are not a Member - Join Us so you can enjoy our Free Designs)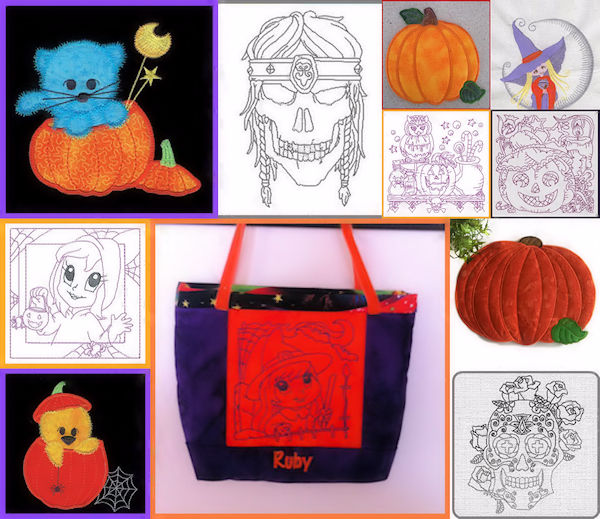 All of which could be used in a project like Maurine's beautiful and bright Table Runner

But don't be limited with only 'Halloween' Embroidery Designs. Our clever Group members have kreativitely used our Coaster and Placemat designs with some great halloween fabric to make these stunning Halloween ideas.
Linda, Kathy and Cindy used Halloween Fabrics and our free Coasters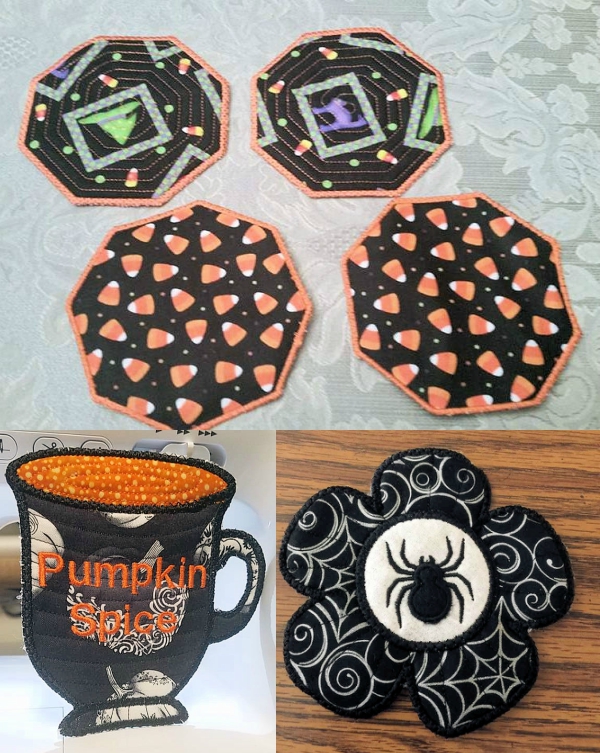 Helena, Kathy and Mindy used Halloween prints with Our

Debra shared her Boo Placemat using our
and our amazing Admin Toni - used the
Crazy Patch and Double Dresden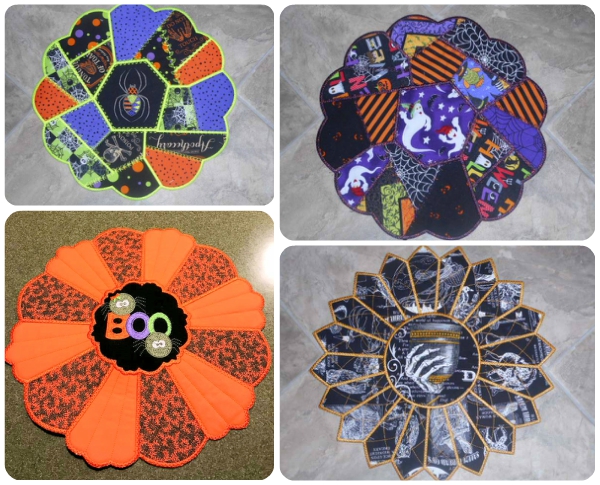 Thanks to our Kreative Group for sharing their great ideas - I hope they have inspired you!!
Posted: Wednesday 13 September 2017