arrow_circle_down Designs
arrow_circle_down Subscribe
arrow_circle_down Sunflower Applique
---
In case you are new to the world of large applique designs, let me fill you in. A large applique design is one which needs 2 or more hoopings, with the joining completed as you stitch, in the hoop. The beauty of my large applique designs is you can quickly create a 3D Design much larger than your hoop.
---
This stand alone design is so simple, but stunning.  I've made 10 of them.
With your 5x7 hoop you can create a Sunflower -  1 hooping  13 by 12 cms 
                                                                     3 hoopings  20 by 18 cms
With your 6x10 hoop you can create a Sunflower - 3 hoopings 26 by 24 cms
With your 8x8 hoop you can create a Sunflower - 1 hooping 20 by 18 cms
I've also included instructions to make the Table Topper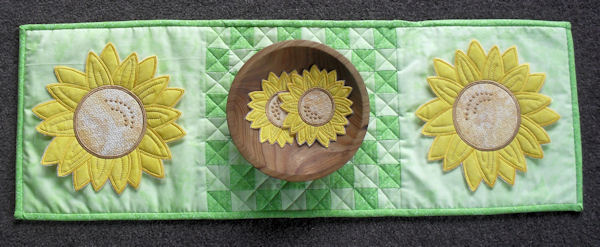 Then I went crazy!  I Made a plastic bag holder and tissue cover.   I'm using the small 5x7 flowers as coasters – the girls want me to make another large sunflower to use as placemats, and I want to make the Toaster cover and Towel Topper.  They would also look cute on a cushion, or even T-Shirt or Skirt for a little girl.  .   I'm hooked!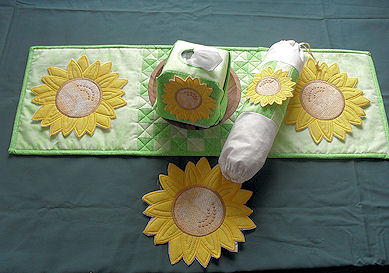 ---
HELPFUL BLOGS
---
INSPIRATION
Thanks to Judith who created these fantastic Placemats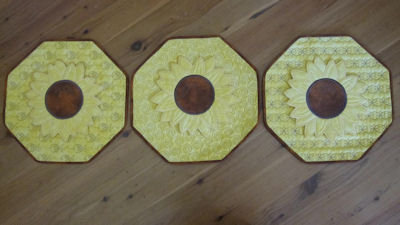 Kreative Cathy used the Sunflowers on her bright and sunny Bag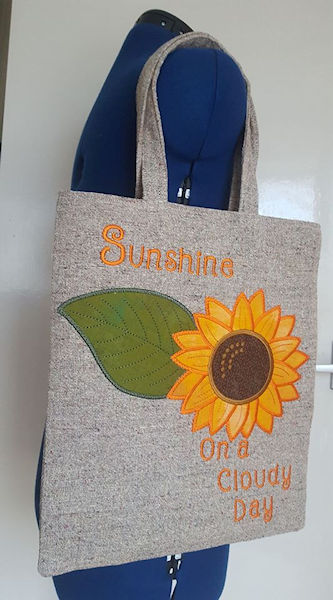 Iris created this stunning Tablerunner - isn't it amazing!!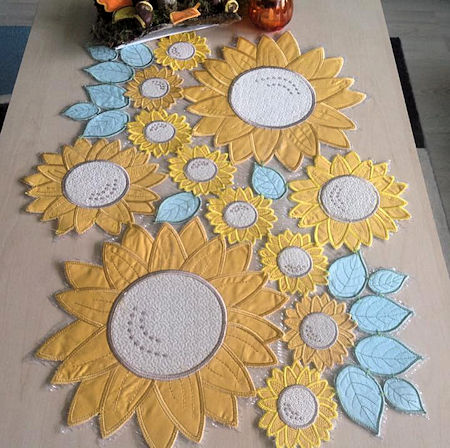 Lou created this beauty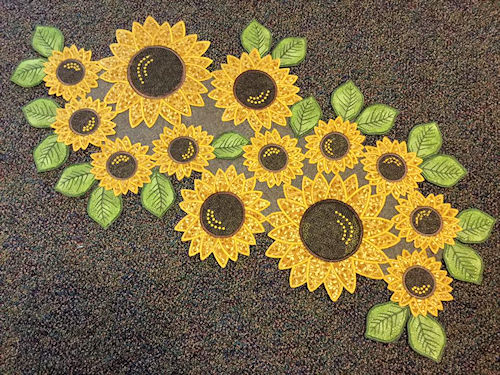 Talk about thinking outside of the box, I love this idea of Mary's - using our Large Sunflower Applique and Leaves from our Large Wreath to add to this very cool quilt.  (You could also use some of our Free Leaf designs)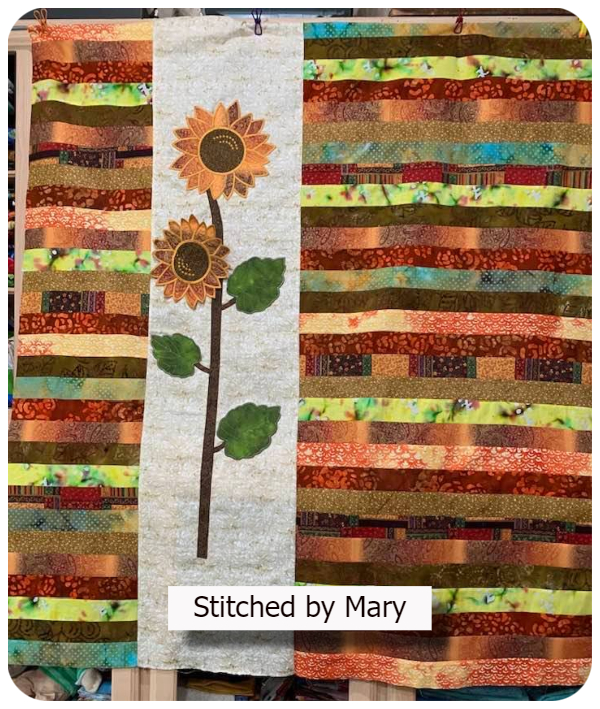 ---
Mary sent me her photo of this amazing LARGE Quilt she made using a ton of our Large Appliques - isn't it amazing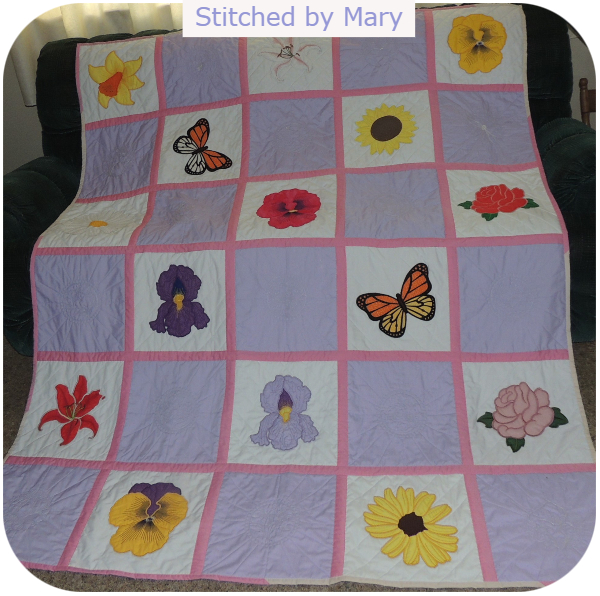 ---
Click here to view more designs made by our Kreative Kiwi group members for more inspiration!