arrow_circle_down Designs
arrow_circle_down Subscribe
arrow_circle_down Large Rose Applique
Our Large Rose is made in 3 hoopings  - joined easily in-the-hoop
Finished Size
| | | | | |
| --- | --- | --- | --- | --- |
| 5x7 hoop | 6x10 hoop | 8x8 hoop | 7x12 hoop | 8x10 hoop |
| 23 by 19 cm's | 29 by 24 cm's | 30.5 by 25.5cm's | 32 by 27 cm's | 36 by 28 cm's |
| 9.1 by 7.6 inch | 11.2 by 9.4 inch | 12 by  10 inch | 12.6 by 10.5 inch | 14 by 11.7 inch |
Once you have created your Rose, you can add them onto a pre-made item, - sweatshirts – tunics,  cushions,  Shopping Bags etc.  The larger designs would be great as Placemats.
One day soon??  I will post my duvet (doona) cover that I am making the roses for!!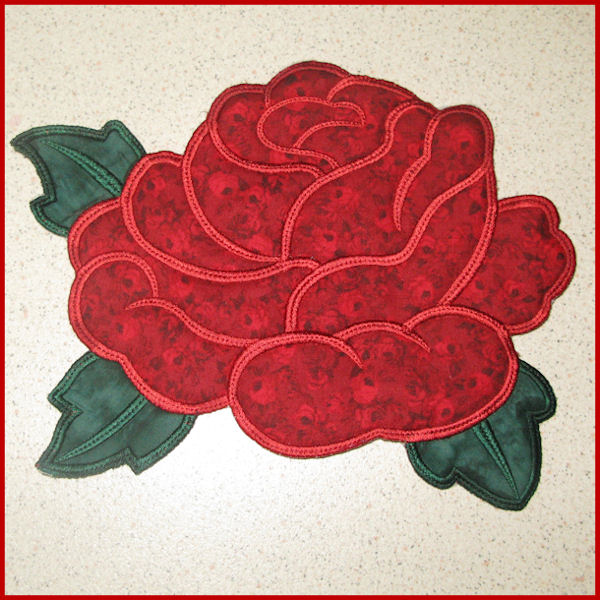 Denise stitched these stunning Roses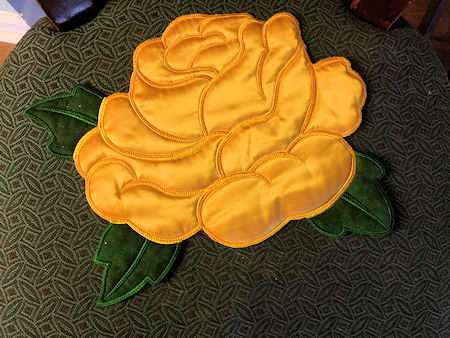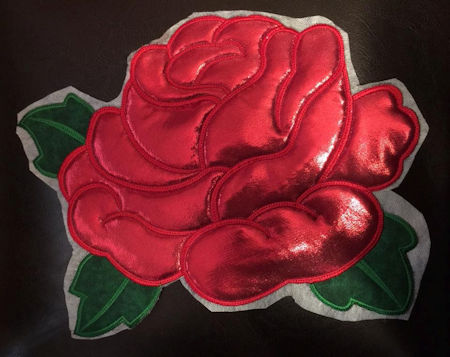 ---
Candie was awarded an Instant Win for her amazing Bandana Quilt with our added Large Rose Applique and Free Love Bubble designs.
I now have a Bandana Quilt on my 'to do' list - I'll be looking out for matching Bandanas when I'm shopping!!  Candie purchased her Bandanas from her local Truck stop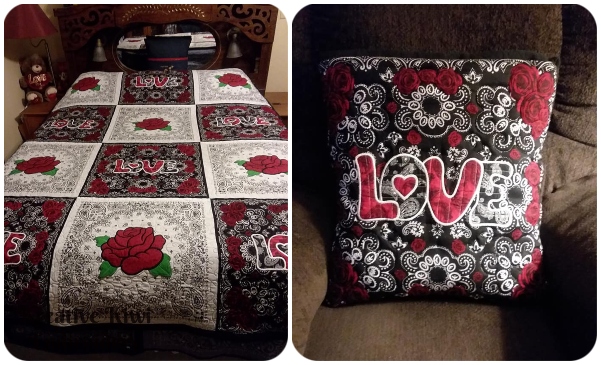 ---
How is this for up-cycling - Noreen re-covered her chairs using our Large Rose applique - stunning Noreen!!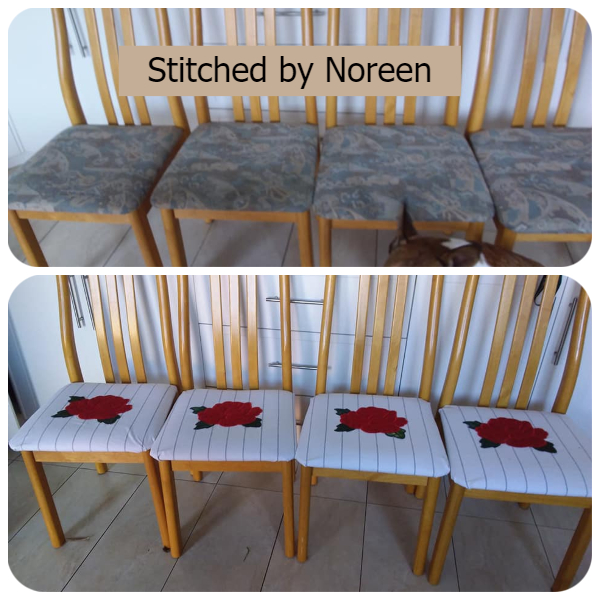 ---
Mary sent me her photo of this amazing LARGE Quilt she made using a ton of our Large Appliques - isn't it amazing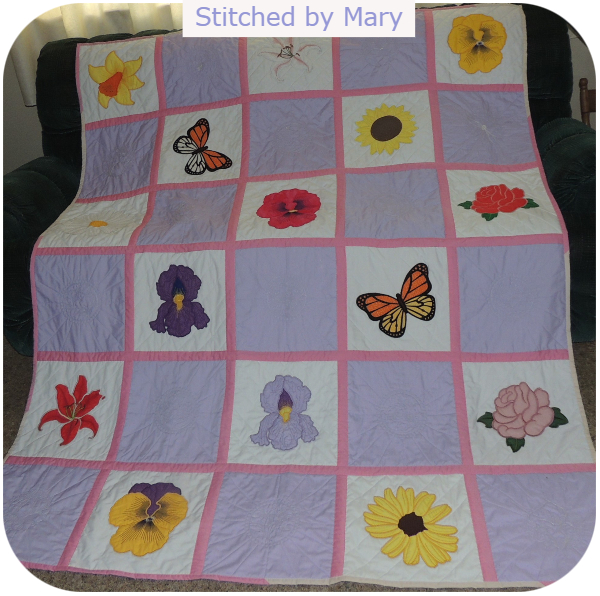 | Hoop Size | Model | Type | Year |
| --- | --- | --- | --- |
| 5x7 | | | |
| 6x10 | | | |
| 8x10 | | | |
| 8x8 | | | |