arrow_circle_down Designs
arrow_circle_down Subscribe
arrow_circle_down Large Easter Bunny
---
In case you are new to the world of large applique designs, let me fill you in. A large applique design is one which needs 2 or more hoopings, with the joining completed as you stitch, in the hoop. The beauty of my large applique designs is you can quickly create a 3D Animal Design much larger than your hoop, and then add them to quilt blocks, reading pillows or pretty much any item as you like. 
---
Our Large Easter Bunny is made in 3 hooping's - joined easily in-the-hoop like a jig-saw.
Once completed, you can use as a cute Easter Wall Hanging, or, as we have done, add to a draw-string bag for a very cute Easter Goody Bag. We have left the third section of the egg free, so you could add a child's name to personalise. (If you know of an 'Easter' baby, you could use this as a birth announcement).
I used White Minkey for the Tummy/Tail//Mouth, which has not shown up in the photos, but does stand out in 'real life'.
Finished Size
6x10 and 8x8 hoop             25cm by 37cm                   10 by 13 inches
5x7 hoop                             21cm by 28cm                   8 by 11 inches
ADDITION MARCH 2021 8x10 and 9x14 sizes added
8X10 hoop                          31cm by 42cm                   12.5 by 16.5 inches        

9X14 hoop                          36cm by 48cm                   14 by 19 inches

If you have already purchased this design, please log into your account to re-download the file which will include the two new sizes
---
---
VIDEO
New to our Large Applique designs? 
Watch Kay's step-by-step video which shows you the techniques to make a Large Applique Design 
Make your first Large Applique Animal
View more Large Applique Animal Videos
---
HELPFUL BLOGS
---
INSPIRATION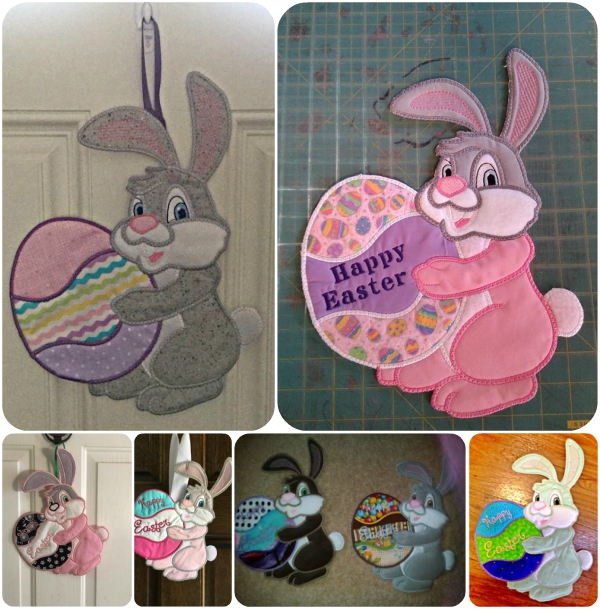 We've been taken over by Bunnies! 
Debra shared her beautiful Easter Wall Hanging which combines our Large Easter Bunny, plus wording from our Free Easter Basket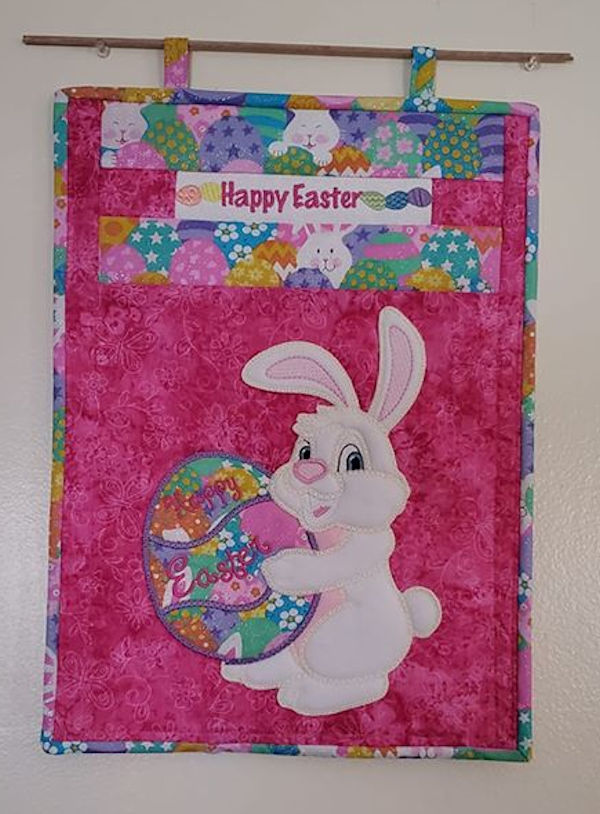 ---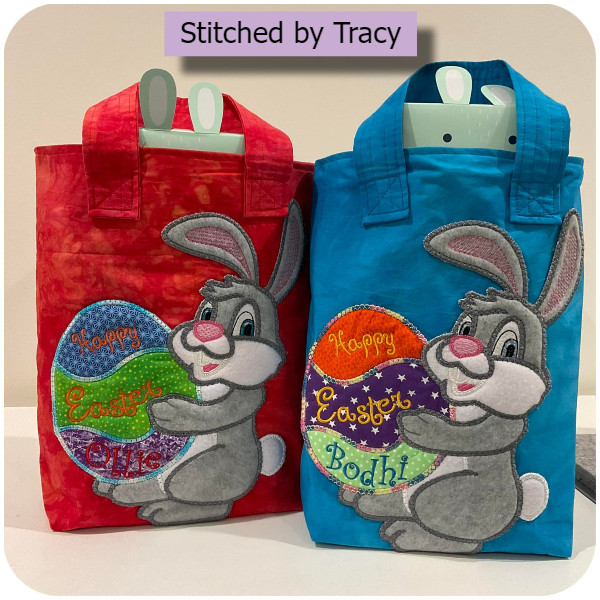 ---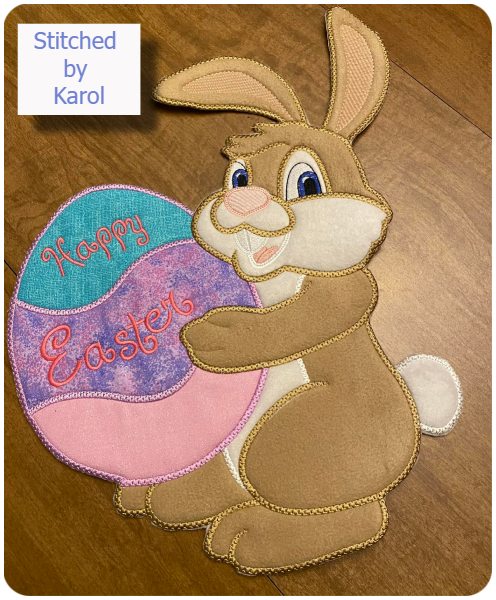 ---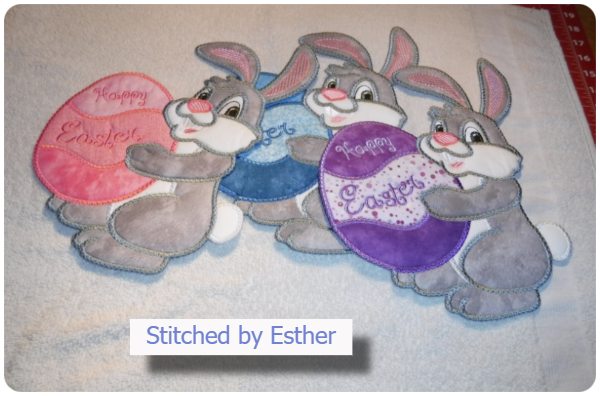 ---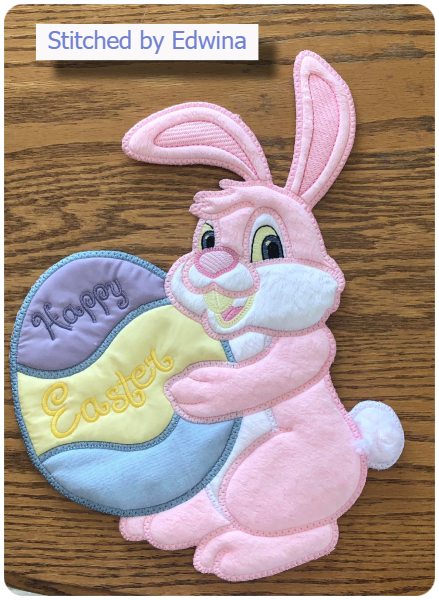 ---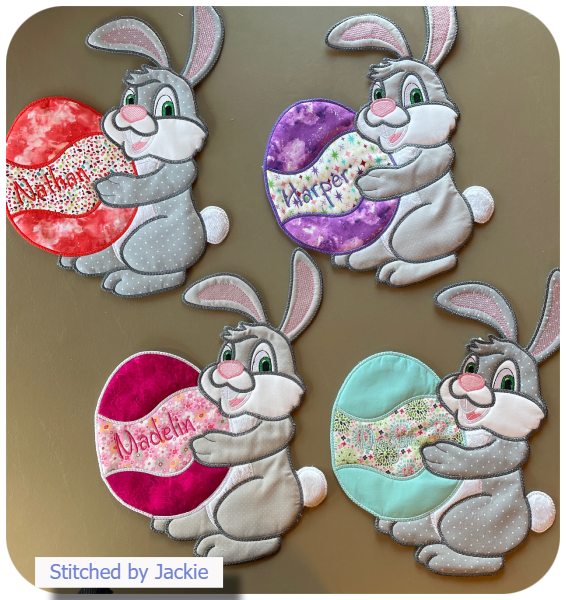 ---
How cute are these Large Bunnies stitched by members of our Kreative Kiwi Group?
Click here to view samples of our Easter Designs
---
| Hoop Size | Model | Type | Year |
| --- | --- | --- | --- |
| 5x7 | | | |
| 6x10 | | | |
| 8x10 | | | |
| 8x8 | | | |