---
Our Large Easter Bunny is made in 3 hooping's - joined easily in-the-hoop like a jig-saw.
Once completed, you can use as a cute Easter Wall Hanging, or, as we have done, add to a draw-string bag for a very cute Easter Goody Bag.    We have left the third section of the Egg free, so you could add a child's name to personalise.  (If you know of an 'Easter' baby, you could use this as a birth announcement)
I used White Minkey for the Tummy/Tail//Mouth, which has not shown up in the photos, but does stand out in 'real life'
Finished Size
6x10 and 8x8 hoop               25cm by 37cm                        10 by 13 inches
5x7 hoop                             21cm by 28cm                   8 by 11 inches
---
How cute are these Large Bunnies stitched by members of our Kreative Kiwi Group?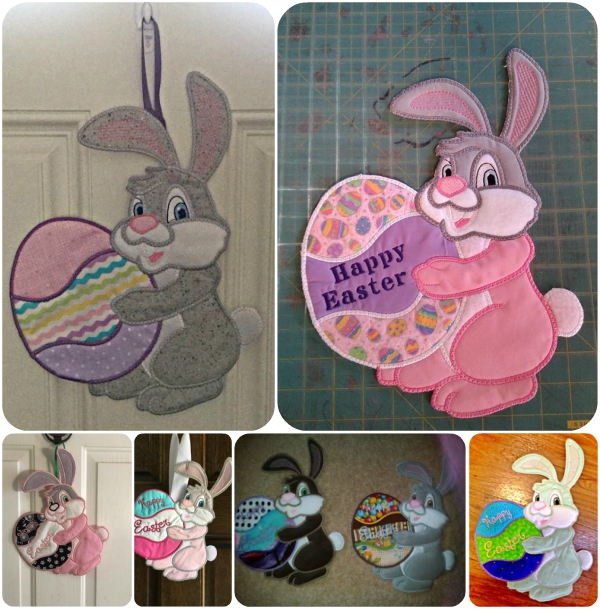 We've been taken over by Bunnies! 
---
Debra shared her beautiful Easter Wall Hanging which combines our Large Easter Bunny, plus wording from our Free Easter Basket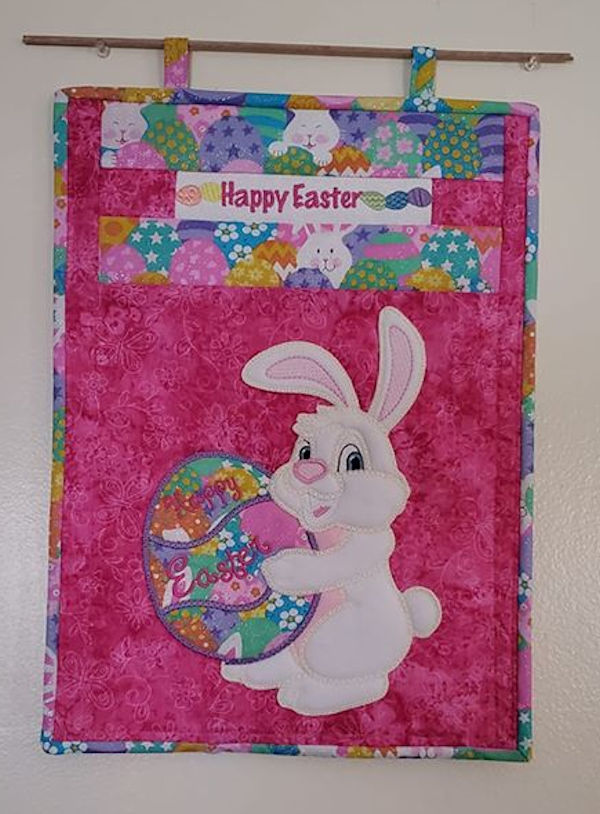 Click here to view samples of our Easter Designs
---