arrow_circle_down Designs
arrow_circle_down Subscribe
arrow_circle_down Teddy Quilting Set
If you enjoy making Quilts for little ones, you will need this set in your stash
Following on from our extremely popular Free Bunny applique set, we have created a Teddy Quilting Set.
Teddies are such a versatile design for Baby quilts – you can use them for Boys or Girls.
As before, I created the designs and Darina has worked her magic and used them in these creative projects.  Three amazing Quilts, plus her gorgeous burp Cloth and Teddy sets.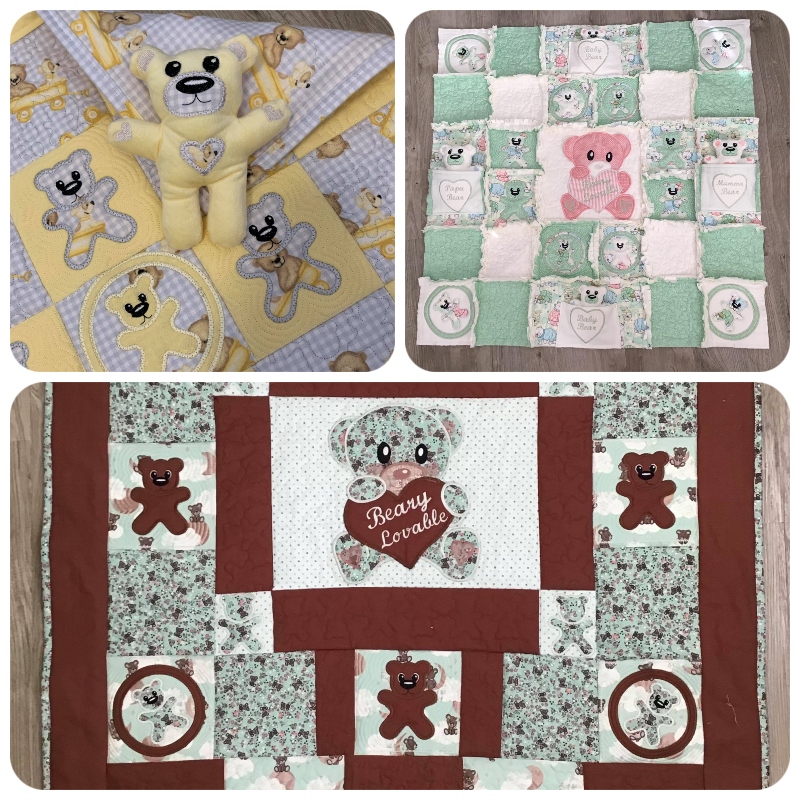 ---
This design set includes files for multiple hoop sizes as shown in the details below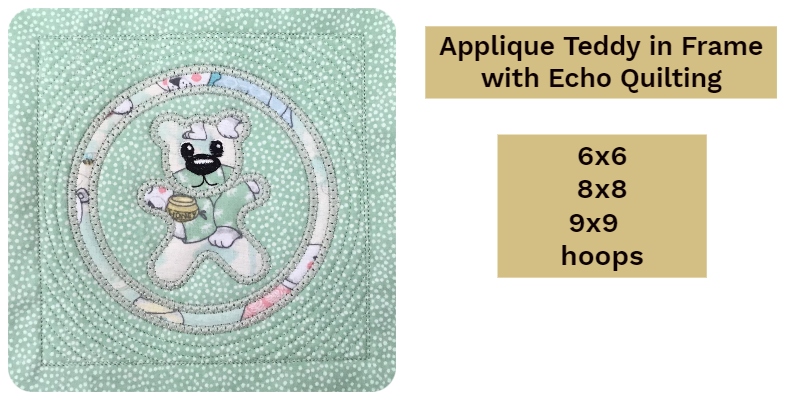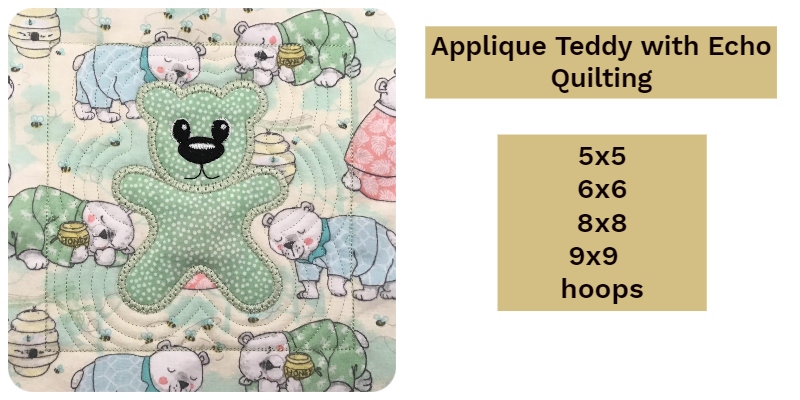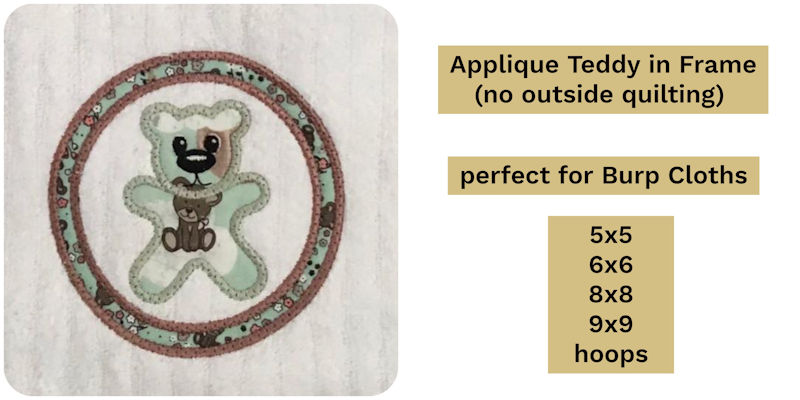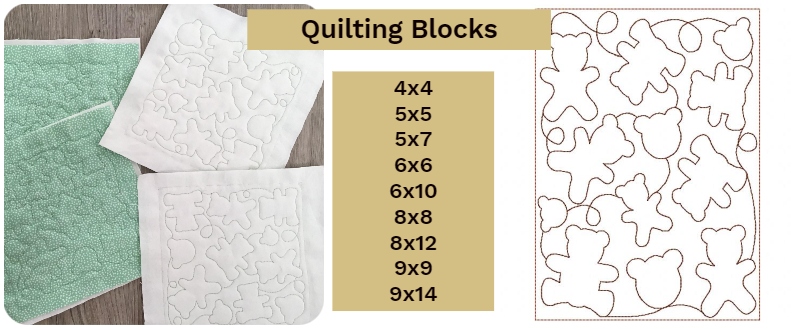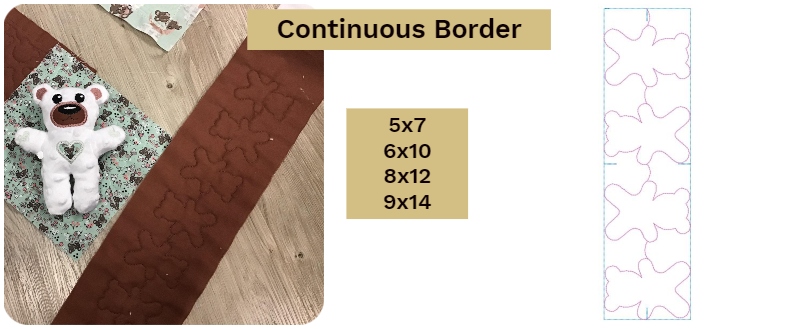 ---
BONUS
In the design download, I've included the Free Teddy Toy with an added Applique Heart, so you can mix and match your Teddy's and fabrics as Darina does in her beautiful sets

plus I've also included the Large Teddy Applique set that Darina has used in 2 of her Quilts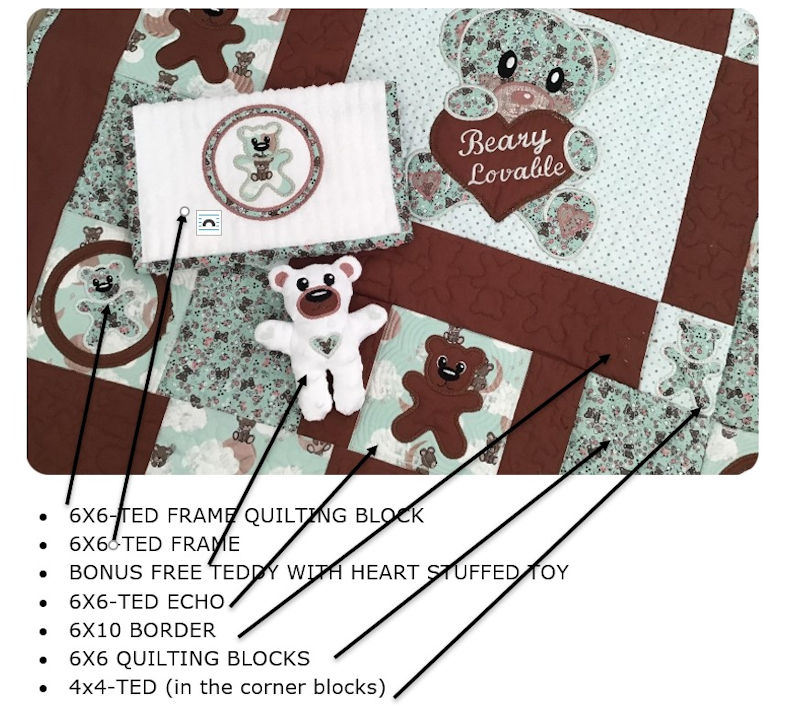 ---
HELPFUL BLOGS
 

 My Top 4 Blogs to read for this design would be our:

We also have Quilting videos showing how to join blocks and add sashing and borders
---
INSPIRATION
I'd like to extend a huge THANK YOU to Darina who (again) has taken our simple designs and made them beautiful!!
Thank you Darina our angel on earth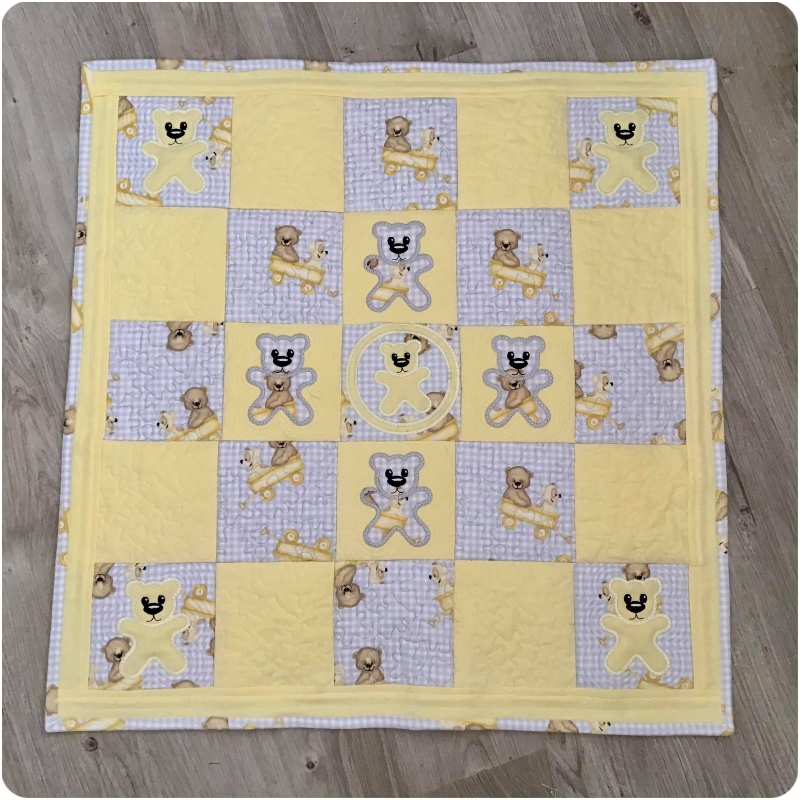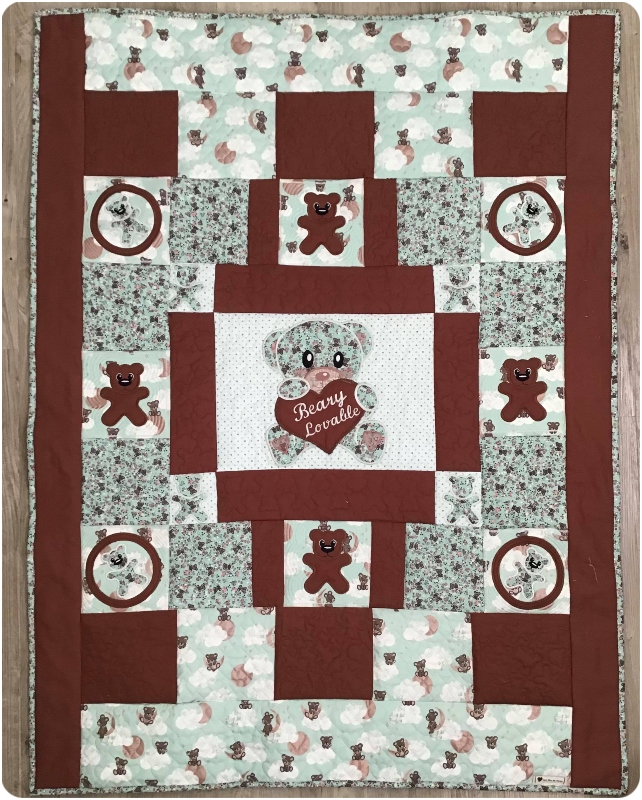 ---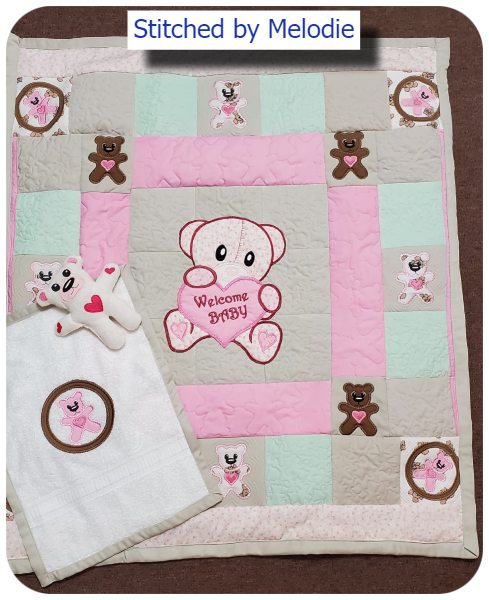 ---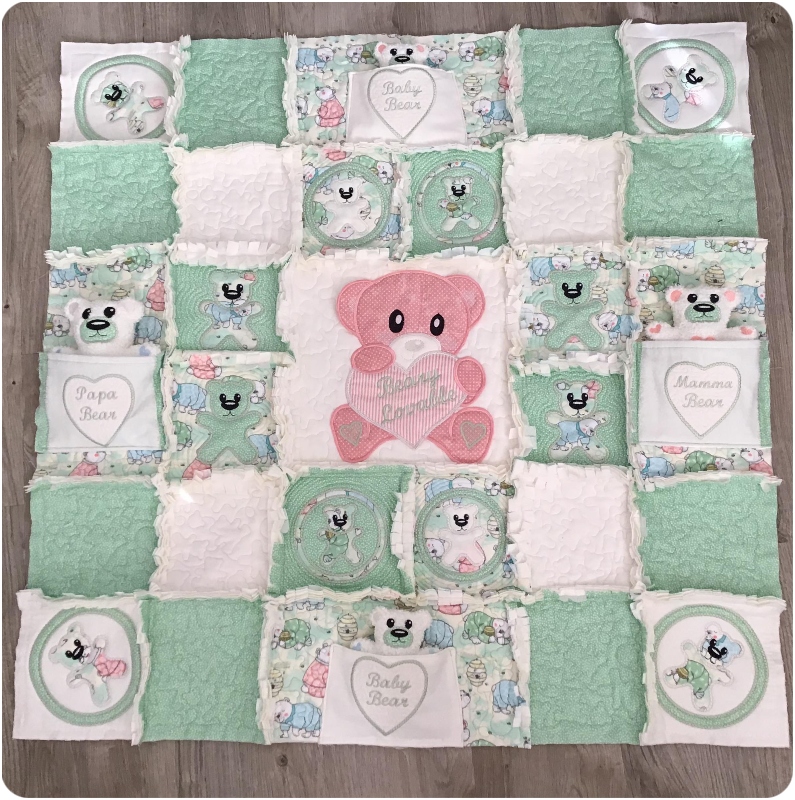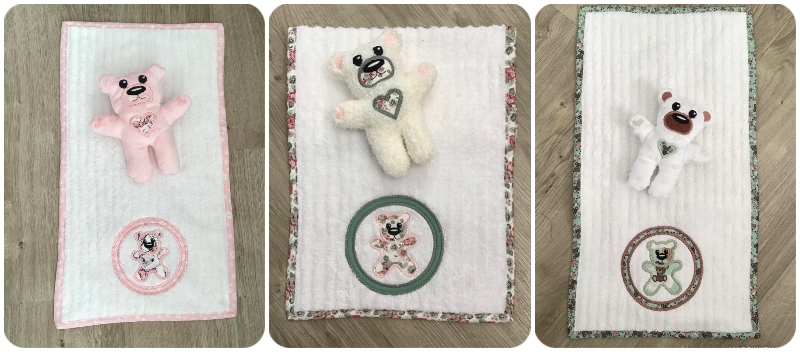 ---
Wendy shared her Applique Teddy Quilt (in her words) A quick one for a work colleague who just had a baby, full of errors, but I have come to realise that they only seam to matter to me
Wow!!  I can't see any errors, and it looks like a ton of work!!
Thanks for sharing Wendy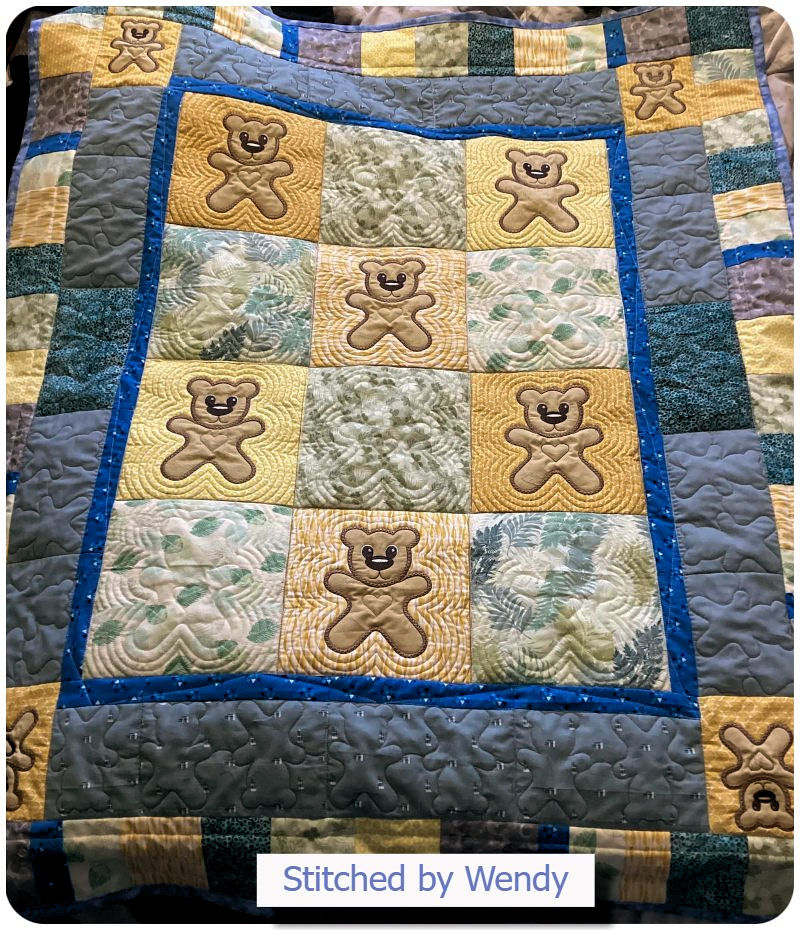 ---
Jackie made this beautiful Teddy Quilt - LOVE the colors!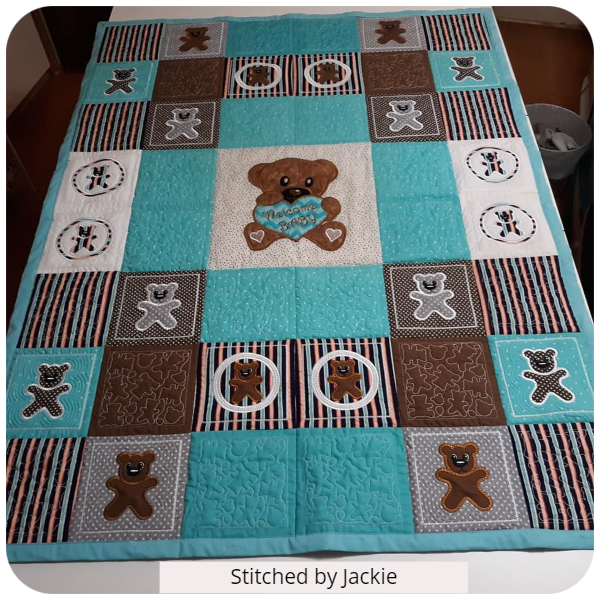 ---
Our wonderful Admin Sandy created this very cute quilt using our Teddy Quilting Set - Just gorgeous!!