arrow_circle_down Designs
arrow_circle_down Subscribe
arrow_circle_down Large Applique Flamingo
In case you are new to the world of large applique designs, let me fill you in.  A large applique design is one which needs 2 or more hoopings, with the joining completed as you stitch, In the hoop.  The beauty of my large applique designs is you can quickly create a 3D Animal Design much larger than your hoop, and then add them to quilt blocks, reading pillows or pretty much any item as you like. 
---
How cute is this Flamingo? Created in three hooping's, she is quick to stitch and can be added to many things – Bags, Sweatshirts, cushion covers, Towels or Quilts – the ideas are endless!

FINISHED SIZE
She makes quite a tall design, so please check the completed sizes to ensure you get the right size for your project!!
5x7

130x180mm

6x10

160x260mm

8x12

200x300mm

23 by 33 cm's

29 by 42 cm's

37 by 53 cm's

9 by 13 inches

11.5 by 16.5 inches

14.5 by 20 inches
Not just for Quilts, you can leave the designs free-standing for wall hangings, or add to many other items -  we've actually written a blog - 13 ways to use our Large Applique Animals that will give you many ideas.
---
VIDEO
Watch Kay make this 'tall' Applique Flamingo
View more Large Applique Animal Videos
---
HELPFUL BLOGS
---
INSPIRATION
I can't wait to see the photos of how you use this design set.  In the meantime, if you are looking for ideas or Quilt Inspiration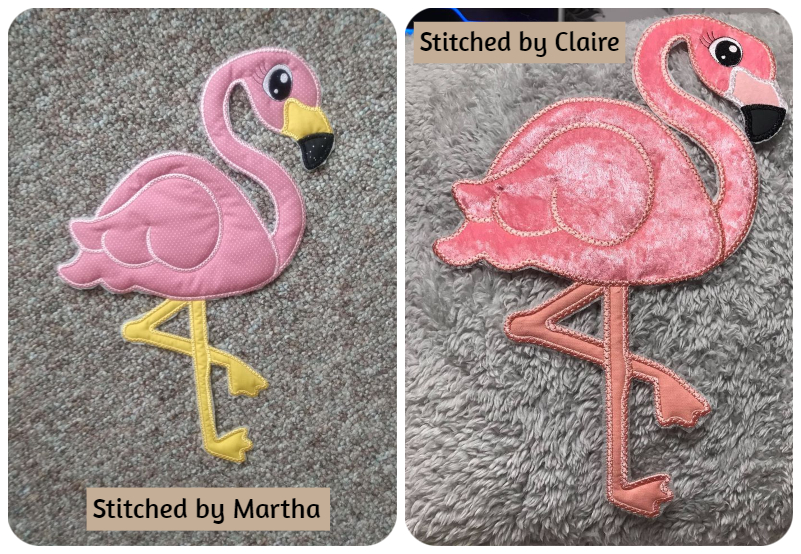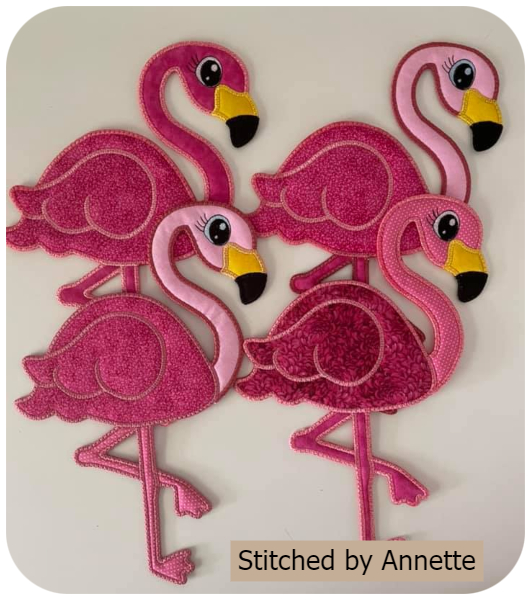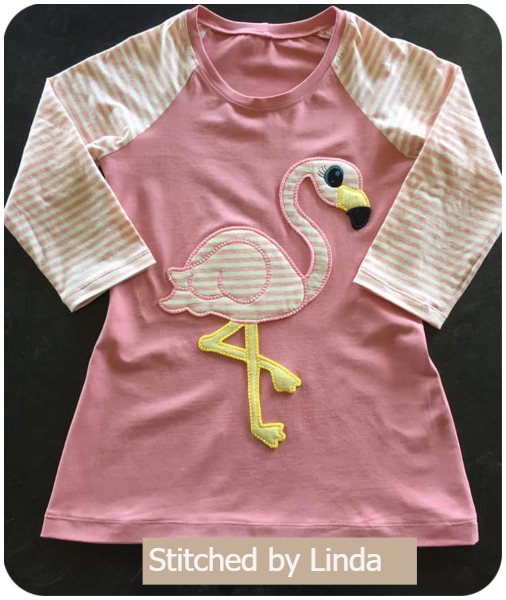 Jodie created this beautiful 'long wreath' by combining several of our Large Flower designs - the Large Flamingos make it all pop!!   Large Daffodil Large iris Large Rose Large Pansy and Large Lily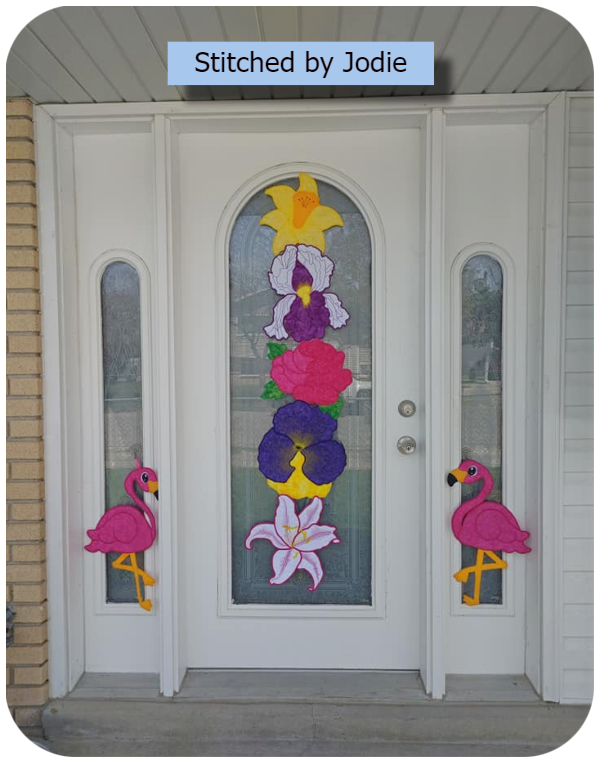 Click here to see photos of items made with our Jungle Collection 
| Hoop Size | Model | Type | Year |
| --- | --- | --- | --- |
| 5x7 | | | |
| 6x10 | | | |
| 8x12 | | | |