Our In the hoop Table Topper is made in 7 hooping's - joined easily in-the-hoop like a Jig-saw.
5x7 hoop             35 x 34cm -  14 x 13.5 inch
6x10 hoop           46 x 44 cm  -18 x 17.5 inch
8x8 hoop             50 x 48 cm – 19.5 x 19 inch
To make a single Coaster, use design# 7
We have created The Topper so it is completely reversible, so you can use a different backing fabric to create a completely different topper.
If you have editing software, I am more than happy for you to add your own designs, to create unique Toppers for yourself.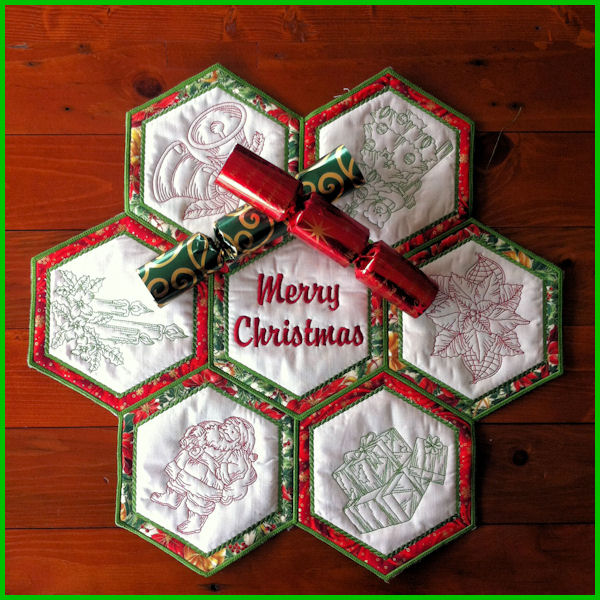 Not just for Christmas - Look at these beautiful samples Mia stitched