arrow_circle_down Designs
arrow_circle_down Subscribe
arrow_circle_down Floral Crosses
I love this beautiful artwork from Embroidering Colors – I created the redwork Cross designs and while I was testing, I realised a couple of the designs would be perfect as Cross Bookmarks.  
This set includes 2 of the designs as In the hoop Bookmarks, with the remaining 4 designs as redwork only designs.
We've included 6 hoop sizes - 4x4 5x7 6x10 8x8 8x12 and 9x14 so you can make a variety of projects with these beautiful designs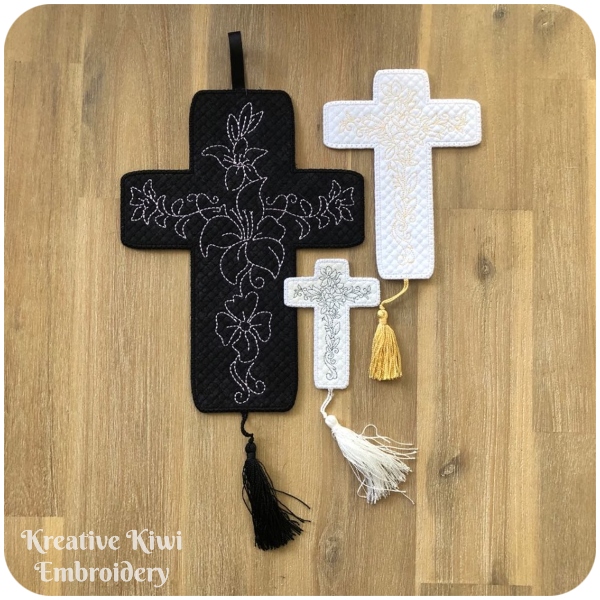 ---
REDWORK DESIGNS
4x4 and 5x7 designs are simple double stitch
6x10 8x8 8x12 and 9x14 designs are a chunky Redwork Design
The designs are 1 color designs, so no instructions needed – simply load and stitch
---
IN THE HOOP DESIGNS
You can make the Bookmarks completely reversable by using matching Bobbin Thread and having the quilting and Cross design showing on the reverse, or as per the bottom pictures, have a plain fabric backing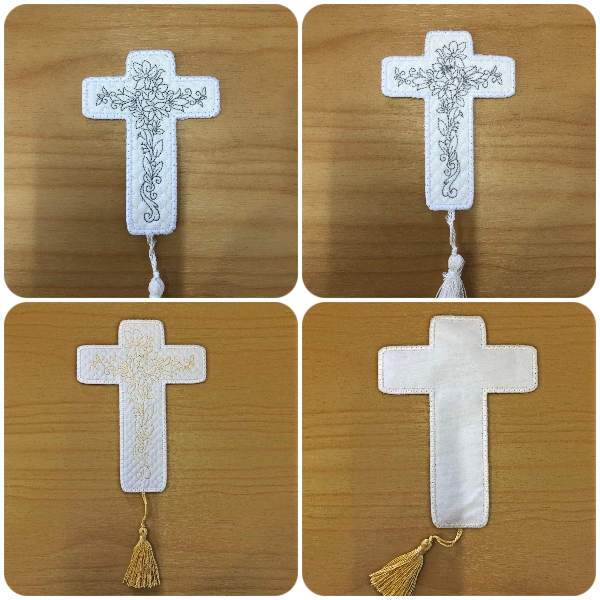 5x7 Size is perfect size for a Bookmark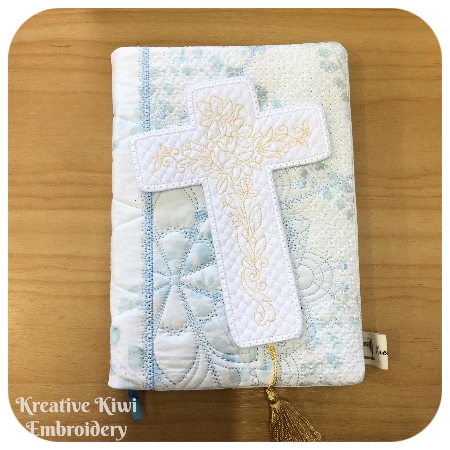 I used the 8x12 to make this larger Cross hanger - its hanging in my sewing room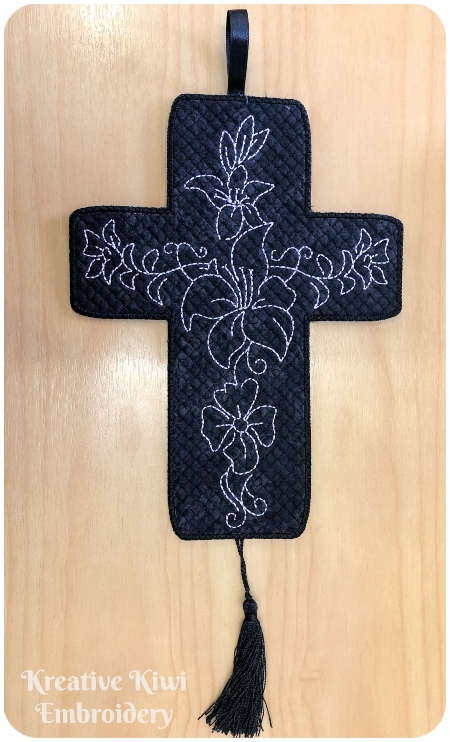 ---
VIDEO
If you are new to this style of design, you can watch Kay stitch our Free Dove Bookmark which uses the same techniques as this design
---
INSPIRATION
Mary combined her beautiful Cross fabric with our Easter Delight design to make this stunner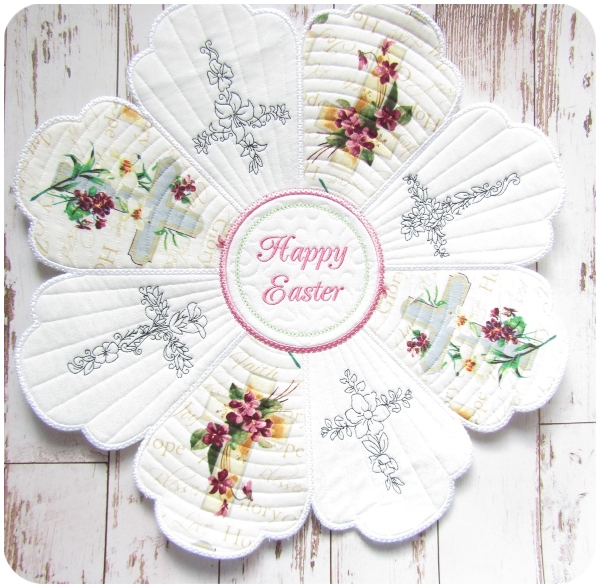 ---
Mary stitched these Bookmarks for her Bible Study Ladies - a beautiful gift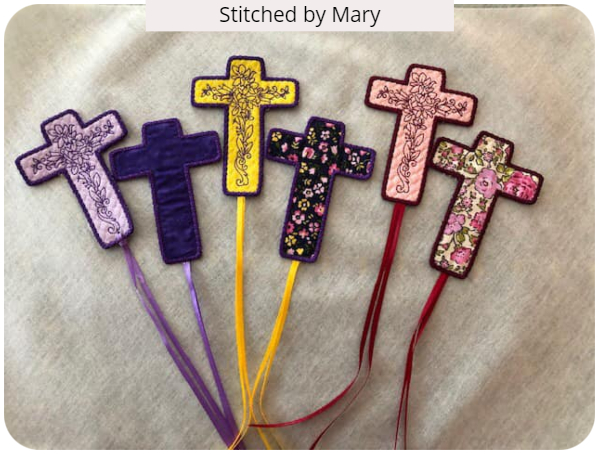 ---
View your shopping basket or browse other items.
Other products you might be interested in