arrow_circle_down Designs
arrow_circle_down Subscribe
arrow_circle_down Easter Delight
Please enjoy these Easter Designs for 4x4 & 5x5 hoop
When I saw the beautiful artwork from Clipartopolis, I knew I had to digitize these one-color designs, as they are perfect for adding to Tea Towels or any other Easter project you have.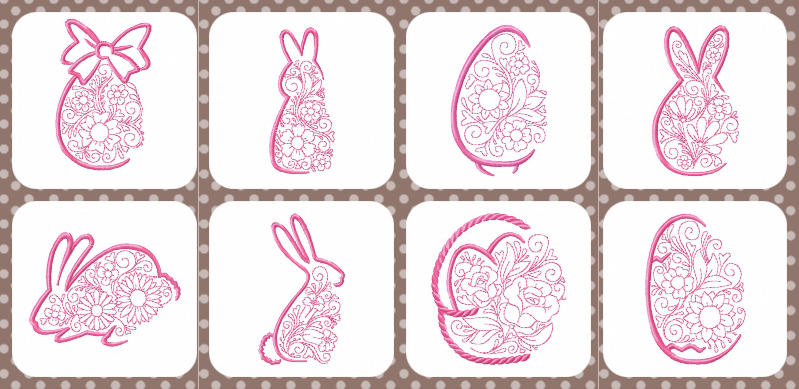 ---
BONUS
As a bonus, and because I know many of you would like to do this with our Easter Delight designs, I have included the files to make an Easter Delight Placemat.   (see the separate pdf instructions included in the download file)

As the instructions are the same as the Christmas Delight Placemat, I have not re-invented the wheel, but simply used the same Instructions.

Placemat is for 5x7 hoop or bigger

Darina also used these designs on her fabric basket.
---
INSPIRATION
Sandy shared her beautiful Easter Placemat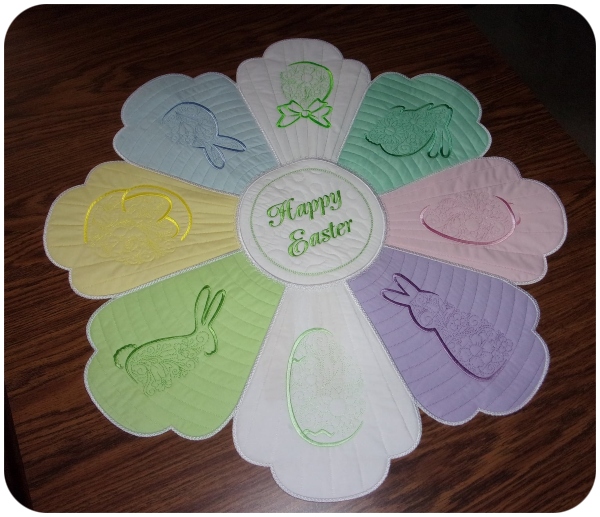 ---
Jitka created this beauty - so fresh looking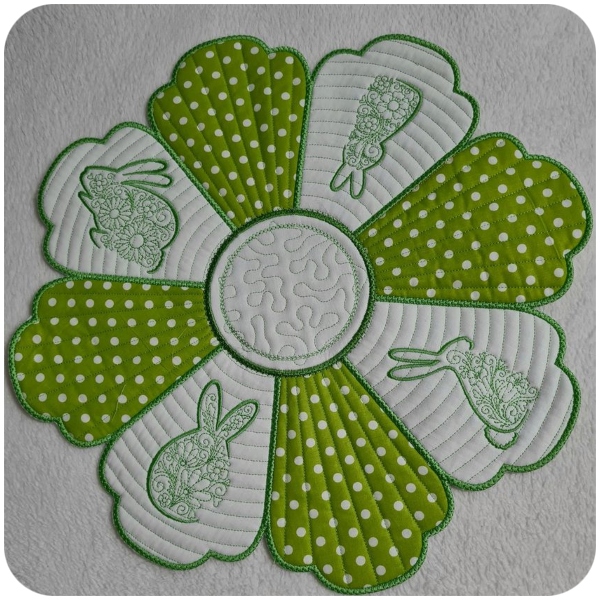 ---
Dagmar created these two!!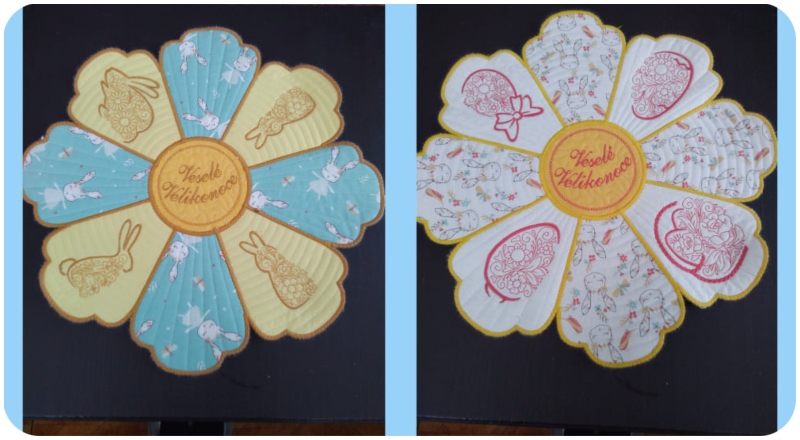 Mary combined her beautiful Cross fabric with our Floral Crosses design to make this stunner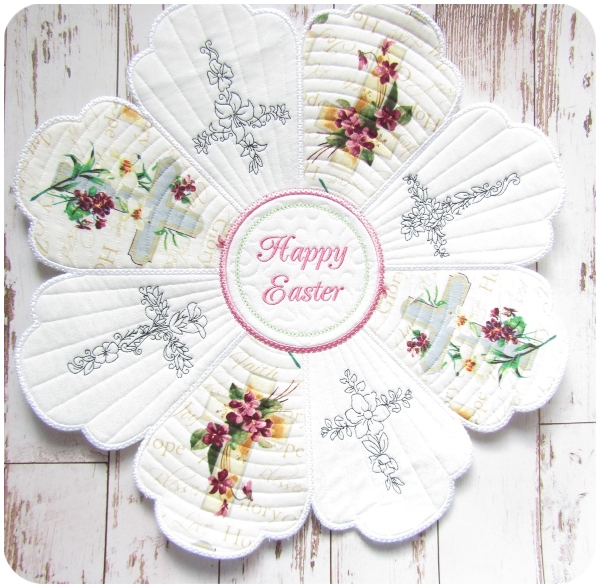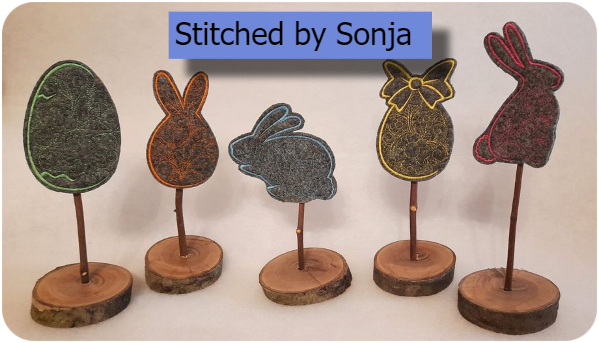 | Hoop Size | Model | Type | Year |
| --- | --- | --- | --- |
| 4x4 | | | |
| 5x7 | | | |
| 6x10 | | | |
| 8x12 | | | |
| 9x14 | | | |