Our Large Rectangle Scallop Placemat is made in multiple hooping's - joined easily in-the-hoop like a Jig-saw.
The Design is completely reversable, and you can choose between multiple Fabrics, or make each segment different.  The centre Panel is stippled.  You could add an embroidery design of your choice, or Fussy Cut a favourite piece of Fabric.
Finished Size
5X7 Hoop                                           25 by 30cm – 10 by 12 inch
6X10 Hoop                                         30 by 37 cm –  12 by 14 inch  
8X8 Hoop                                           28 by 34cm – 10 by 12 inch
8X10 Hoop                                         37 by 44cm – 14 by 17 inch
8x12 Hoop                                         39 by 46 cm – 15 by 18 inch
Multiple Fabrics (5x7 size)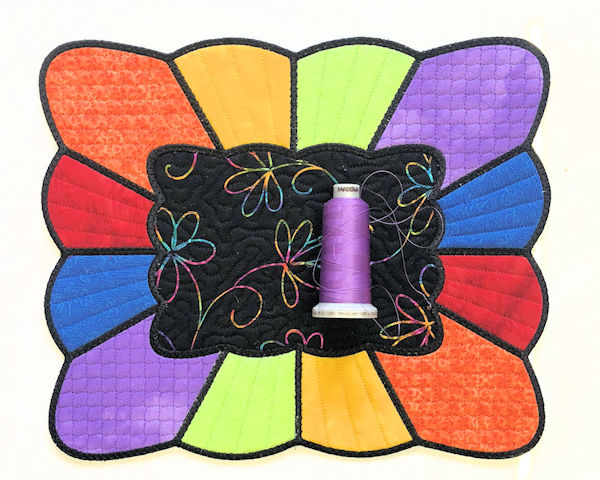 One Fabric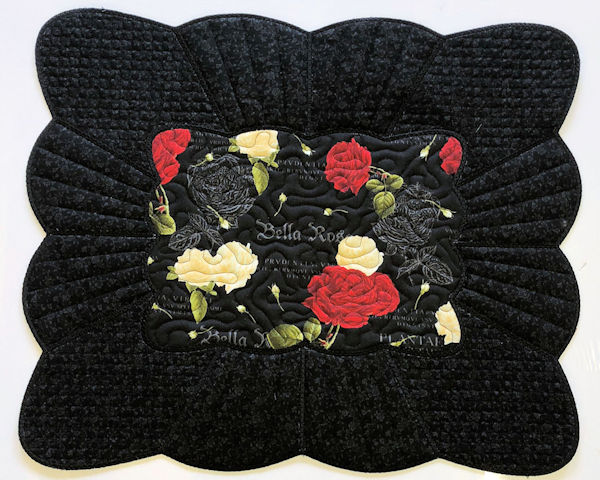 One Fabric (each segment different)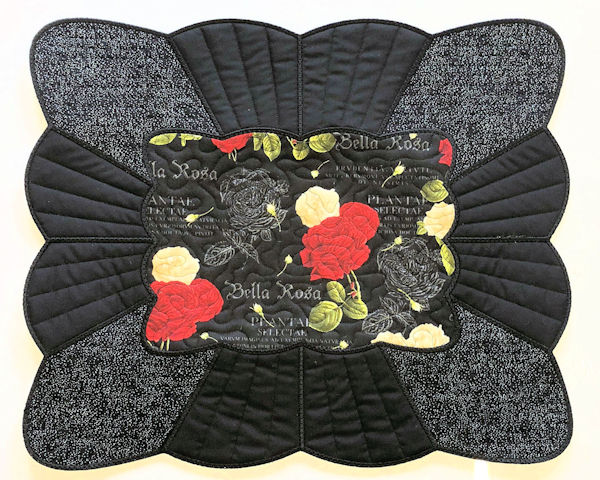 Reversable Back
 

One Color Back

 

or multi color Back
One Color Placemat with Poppy Coaster (Member Only Freebie)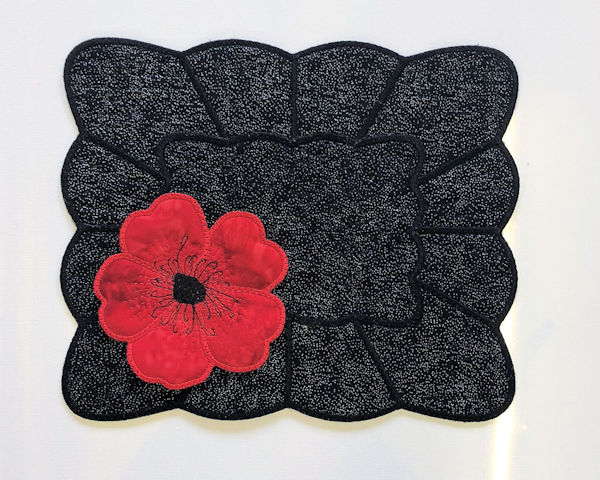 Or, make a matching Rectangle Scallop Coaster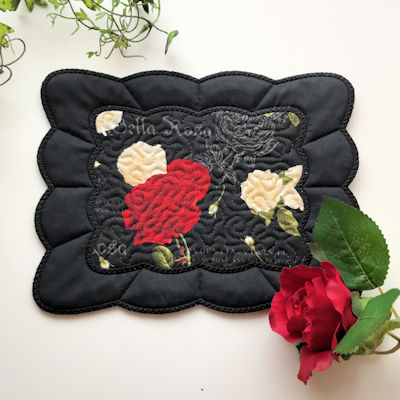 ---
Watch Kay's Large Square Scallop step by step video 
which uses the same techniques
---
Sandy created this beauty with her fabulous Humingbird Fabric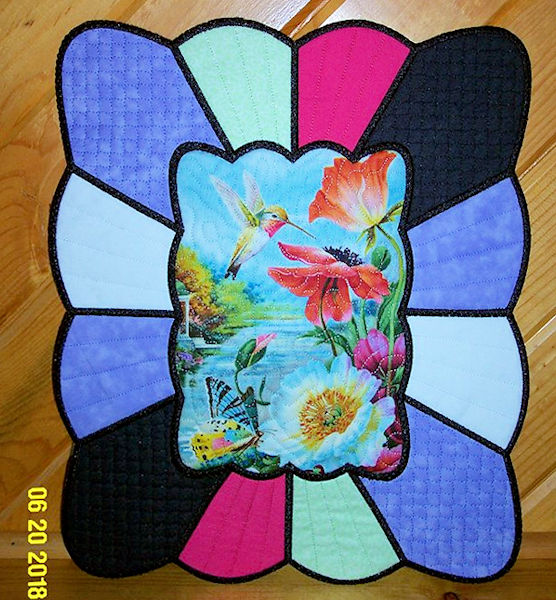 and here is Susie's version - I Love how versatile this design is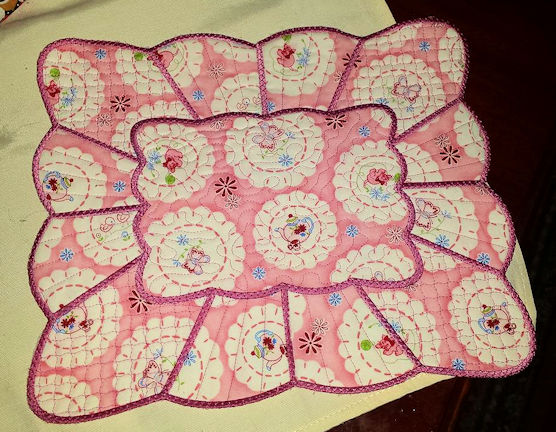 Beverley shared her very cute 'touch of west' placemat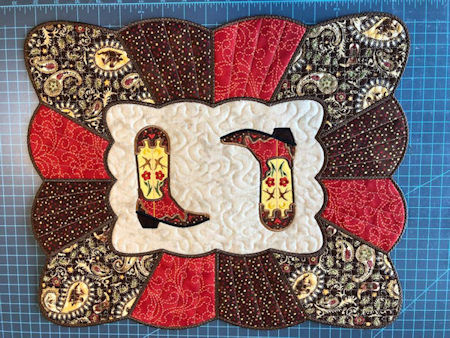 How perfect are Linda's colors together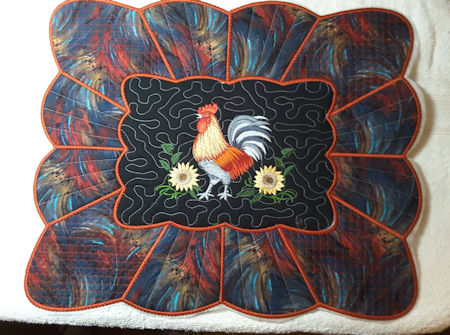 Beverly created these bright beauties!