arrow_circle_down Designs
arrow_circle_down Subscribe
arrow_circle_down Hearts Stars and Circles Quilting Set
---
This is a set I know many of you have been waiting for!!  One for your stash!!
I have been asked so many times to share the Quilting I used on both the In the hoop Bib, and my In the hoop Notebooks, so I created this set for you to use for your own creations.
This set includes:
5 Quilting Styles for 9 hoop sizes

| | | | | | | | | |
| --- | --- | --- | --- | --- | --- | --- | --- | --- |
|  4x4 |  5x5 |  5x7 |  6x6 |  6x10 |  8x8 |  8x12 |  9x9 |  9x14 |
|  98x98mm |  128x128mm |  128x178mm |  158x158mm |  158x258mm |  198x198mm |  198x298mm |  228x228mm |  228x358mm |
Stitch them before your embroidery design to add a quilted look to any design.
Quickly Create Quilted filler blocks for quilts.
Making an In the hoop Bag that has a plain backing, or you prefer a different quilting design?  - Make your own quilted backing and use that in place of the plain backing
---
Making Large Quilted projects using these designs
I know many of you like to 'background' quilt larger pieces of fabric for projects, so I created the Square Heart and Square Star designs which can be matched on all 4 sides to make larger pieces
SQUARE HEARTS AND STARS
This sample was four 4x4 Square Heart designs stitched using the included basting alignment marks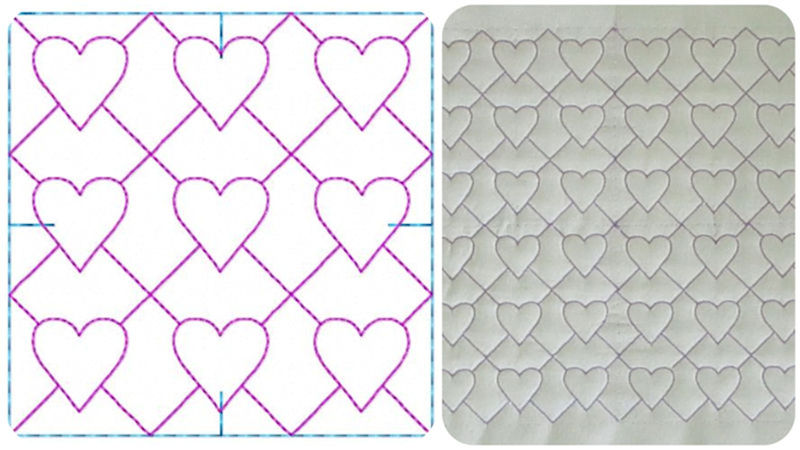 ---
I stitched four 5x7 Circle designs in this sample – While the high contrast thread color makes it obvious where the hoop placements are, if this was stitched with a more tone on tone color, it would look like one piece of all-over Circle Quilting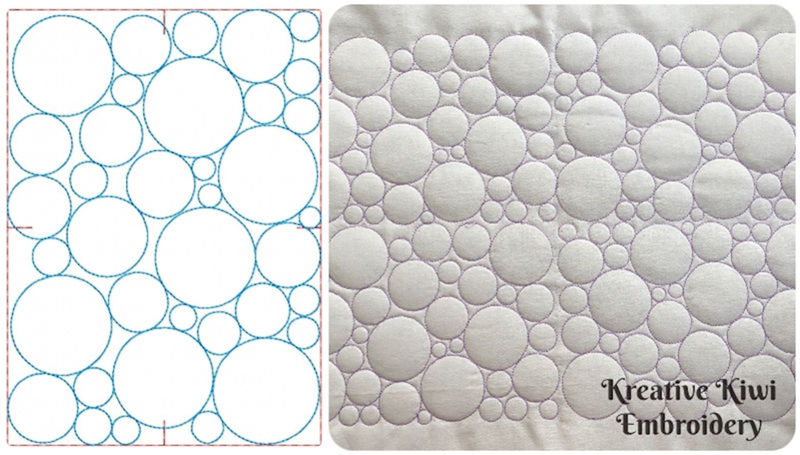 ---
HEART AND STARS (column style)
While The Hearts and Stars were created as standalone designs in a column format, you can match them sideways.
The 5x7 and 9x9 have an odd number of columns, so I have created 5x7J and 9x14J, which has 1 less column of designs, so they can be matched side by side.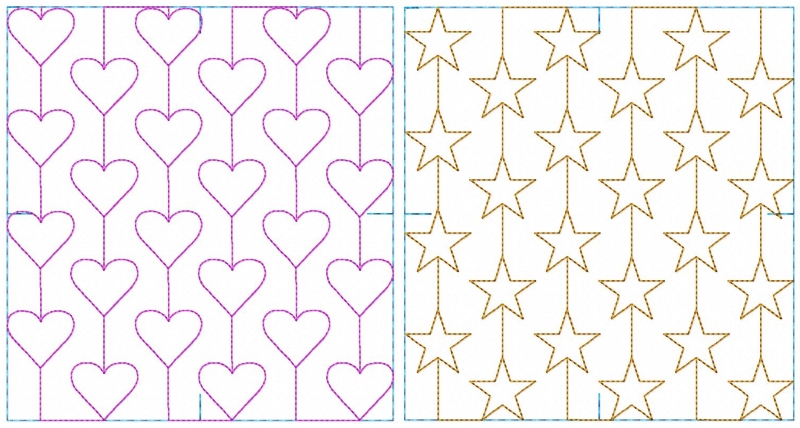 Basting – I have included Basting and aligning stitches on all the files.
If you do not need to use the alignment stitches to either secure your fabric/batting in the hoop, or align more than one design, then please skip Color 1
---
Many of you will have basting or alignment functions on your embroidery machine.  If not, please watch our video showing how you can successfully align these designs using the included Basting and alignment marks.
---
INSPIRATION
Ruth shared her Cushion made with our Circle Quilting set.  Her comments really made my heart sing - Ruth writes
"Thank you so very much for your instructions on multi hooping. This is my 16" pillow using 4 8" designs. The basting files really made this easy. See, an 85 year old can learn new tricks!"   
Thank you Ruth hearing comments like that makes it all worth it!!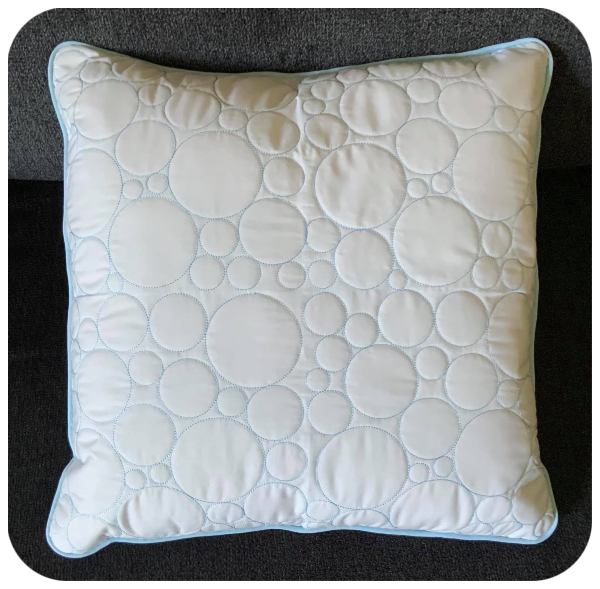 ---
Our amazing Darina used the Circle Quilting together with our Quilt Swirls 8 to make this beautiful bag.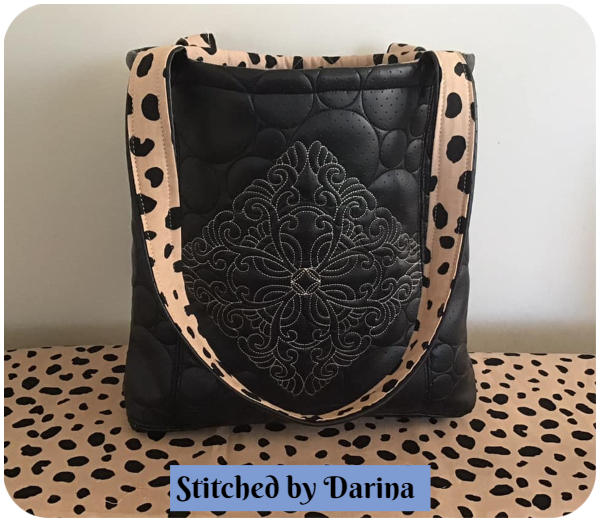 ---
Lyn created this awesome bag using our Simply Beautiful and our Heart and Stars Quilting Set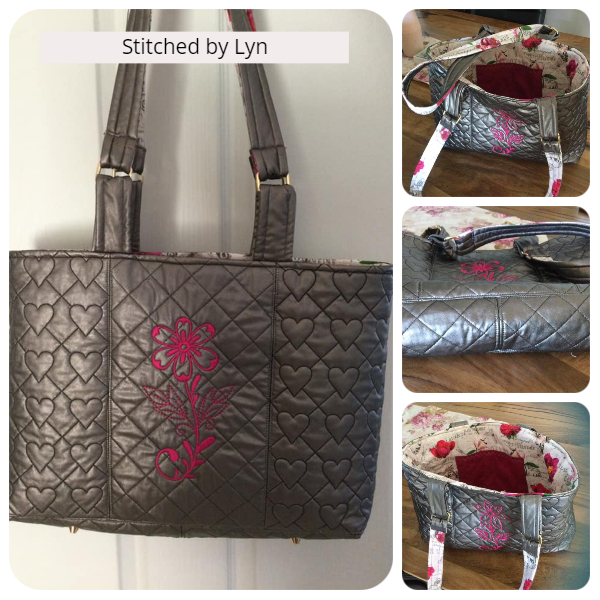 ---
Pam combined our Circle quilting and Jungle Combo Blocks for her striking Quilt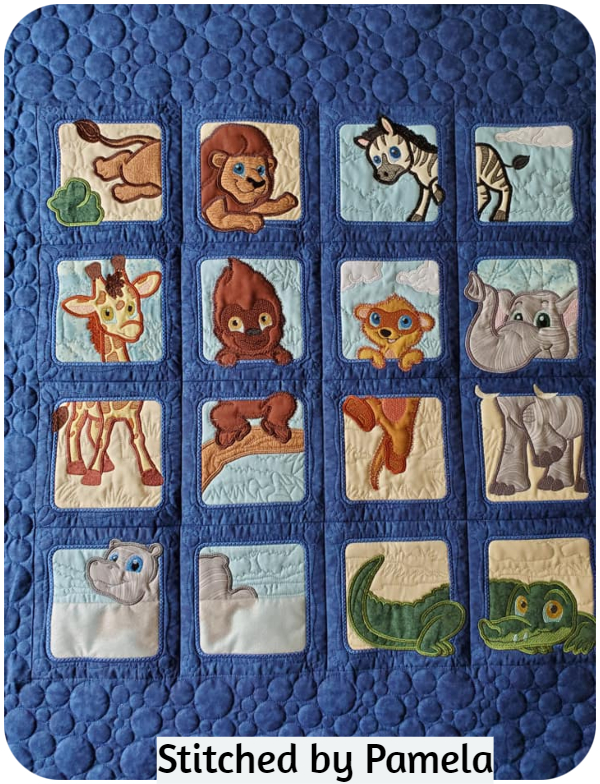 ---
When I created the Hearts Stars and Circle Quilting set, this is what I had in mind - Jeni has used the circle quilting to 'quilt' these fabric panels - beautiful work Jeni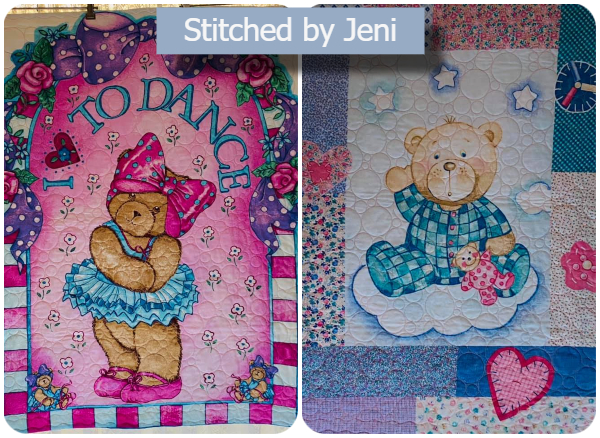 ---
| Hoop Size | Model | Type | Year |
| --- | --- | --- | --- |
| 4x4 | | | |
| 5x5 | | | |
| 5x7 | | | |
| 6x10 | | | |
| 6x6 | | | |
| 8x12 | | | |
| 8x8 | | | |
| 9x14 | | | |
| 9x9 | | | |