arrow_circle_down Designs
arrow_circle_down Subscribe
arrow_circle_down Baby Blocks
---
This is a simple but versatile set of blocks.  There are 10 designs plus a freebie all to fit your 4x4 hoop.   Use the designs as an applique patch (with quilting) to enhance all manners of items - including prepurchased baby items.  Or, just omit the applique colors and use the actual design by itself.  While I have included lots of color stops so you can use as many colors as you like, there is enough texture in the designs to sew in one color only for a more heirloom look.  In my sewouts, I have included a layer of pellon to help the quilting show up.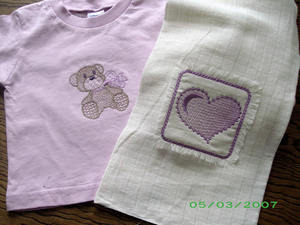 This picture shows teddy sewn out by himself, and the 2nd item is our heart freebie (without the quilting or pellon) appliqued to baby muslin, then rather than cut away the top layer completely, we have simply left about 1 cm around the edge, and pulled the threads to create a fringe.
Gitte created this beautiful Quilt - Thanks for sharing Gitte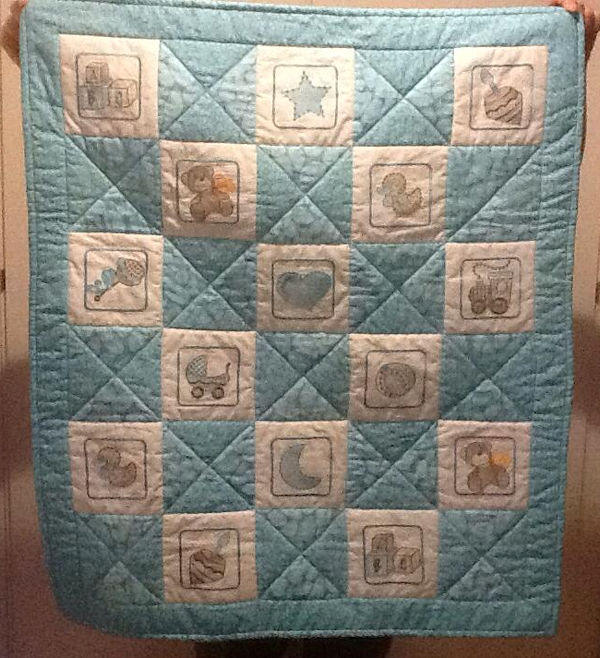 ---
Claire was awarded an Instant Win for this beautiful Cot Set - This was Claire's first Quilt!!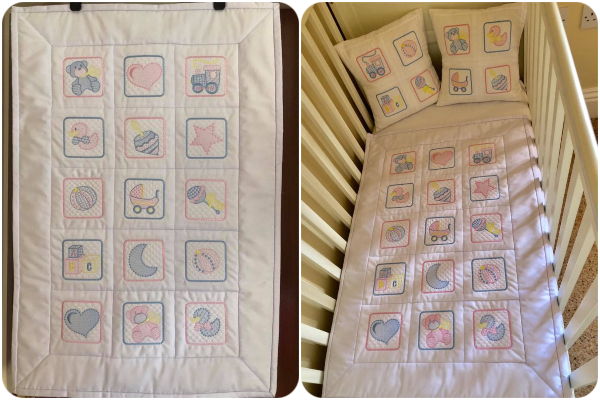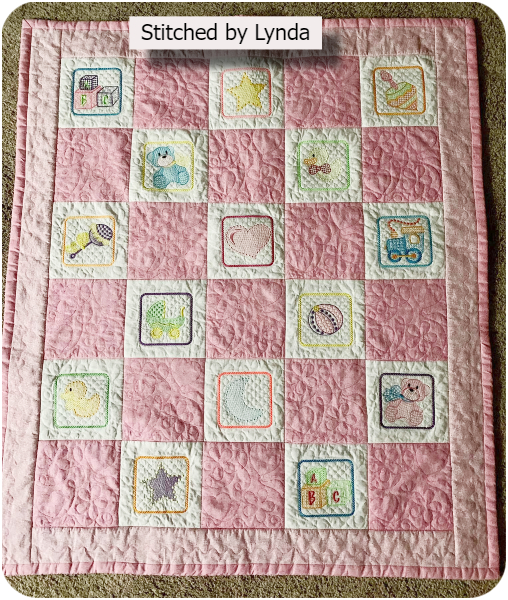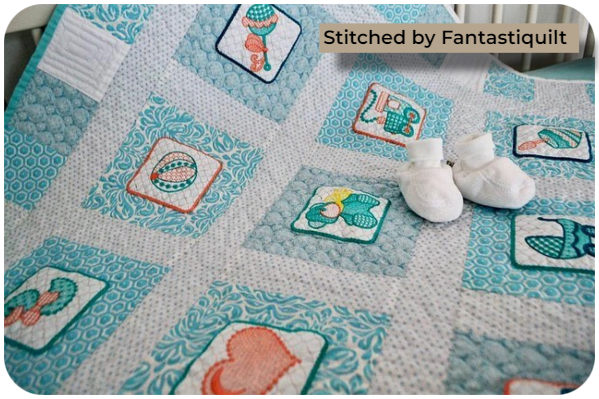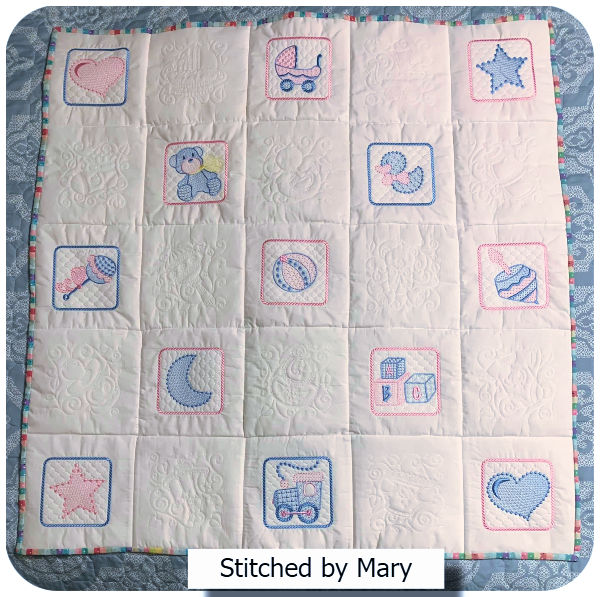 ---
| Hoop Size | Model | Type | Year |
| --- | --- | --- | --- |
| 4x4 | | | |