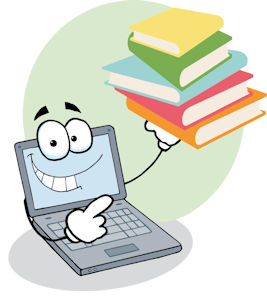 Tips on Downloading & Saving Your Embroidery Designs
Buying new embroidery designs is just so exciting! You may have plans to make something with it immediately or want to save it in your collection for a later date. But whatever you decide, the first thing you'll need to do is download the design and save it to your computer. Today I am going to walk you through the steps you need to do this, as well as unzipping files, renaming files and organising your design files on your computer.
Downloading a file is just computer language meaning the saving of the embroidery design into your computer. Depending on the type of embroidery machine you have, you will need to have this design on a memory stick to plug into the machine or plug your machine itself into your computer for it to actually embroider.
Large embroidery designs come in a zipped format. They need to be unzipped so that your embroidery machine can 'read' them. Zipped designs are often too big to be downloaded to your computer quickly, so are compressed into a small file to make this job quicker. Your machine cannot read a zipped design though. Unzipping the design will turn it back into something it can read and use.
How to Download & Unzip Your Kreative Kiwi Embroidery Designs

Upon payment and confirmation of your order, you are sent an email with a download link for each design you have brought. You can use this email to download all the newly purchased design directly to your computer for use on your embroidery machine. Simply:
Double click on each of the download links. Your computer will ask you whether you want to open or save the file.

Choose save.

The file you save would have been given a file name by us and it is this name which the design will automatically saved under. You can change this name later. The file will also probably be saved in a folder which you have either specified before, if you have purchased designs in the past, or into your Downloads folder on your computer. You can find it by opening up your folders box (File Explorer) or clicking on the blue downwards pointing arrow at the top right hand corner of your screen.
Now you need to unzip your design file, unless your embroidery machine can do this for you.

To unzip the file, right click with your mouse on the file name

. Highlight the 7-Zip option and then move left with your mouse curser to highlight the Extract to "your design name" option. Your computer will then open a box telling you it is and then it has extracted your file. Click OK and your design is now unzipped. From here you can choose the design you want to sew and send it to your machine.
Organising & Renaming Your Embroidery Designs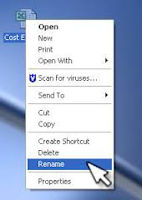 Computers think like machines and do things they think make sense. Where they save your embroidery design files may make sense to them, but may not suited to your needs. That's why it pays to create a folder yourself on your computer to store all your designs in. To do this, open up your folder icon at the bottom of your screen or choose the File Explorer option in the Start menu. At the top of the page you will see a yellow folder or file icon. If you click on this, it will create a new folder. You then type a name for this folder such as Embroidery Designs and press enter. You can open this file and add new folders within it for different designs such as redwork, in the hoop or applique. You can then click and drag or copy and paste downloaded designs into these folders, helping you find them quickly when you need them.
To rename a downloaded file, simply right click on the name with your mouse. Scroll down to Rename with your curser and click on it. Type in a new name for your design and press enter.
If you get stuck at all, I have quite a videos on my FAQ page which walk you through these steps and more. Happy sewing!
Do you have any tips you can share with us? Can you offer any 'words of wisdom' for getting your Embroidery Designs to a specific Machine or USB?
Please keep in mind, that there are many different Computer Operating Systems.
What you see below, may not be identical to what is on your screen, but the steps you take will be similar.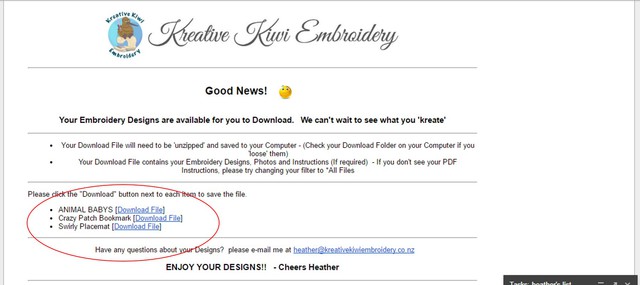 Double Click on Blue Download File Link
THIS SAVES YOUR DESIGNS TO YOUR COMPUTER
---
Now you need to Unzip
The Zip would save to a folder you specified, but if you get 'lost' and can't find where it has saved
Go to your File Explorer and look for the Download Folder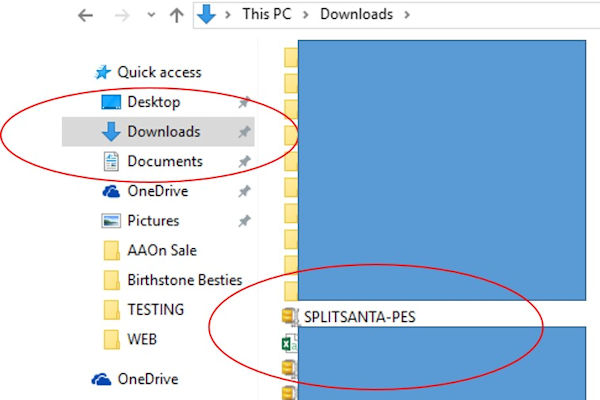 Find the file you just saved
NOW RIGHT CLICK ON THE FILE - and Extract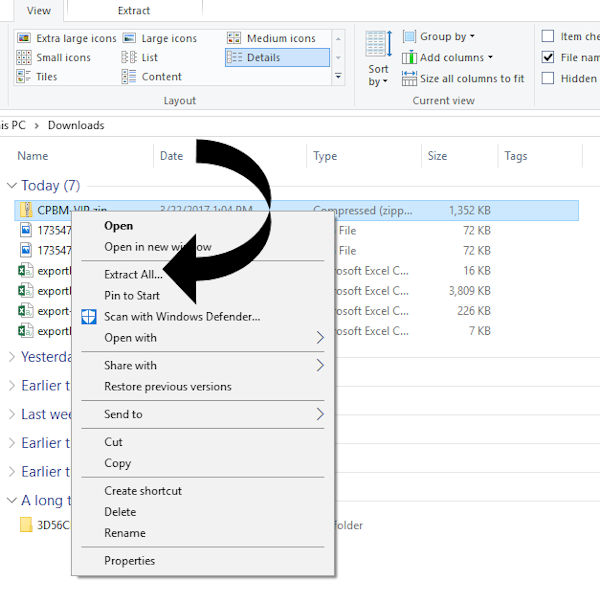 Choose Folder you would like to save your designs to
(Or save as is, to your Downloads - that way you will know where to look)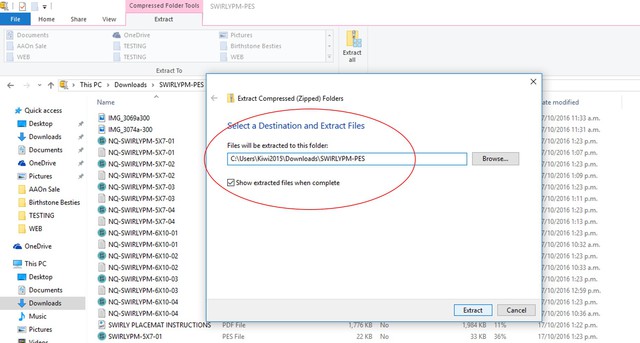 Watch Sue from OML Embroidery Unzip and Download our designs
---
Posted: Saturday 4 March 2017
Comments
I have downloaded the design but have always in the past just had to put one file on my stick to load to my machine.......so am I supposed to load all the files and stop and search for the next step?........or is there a simpler way?......I have a baby lock endurance 2....six needle.....I will figure it out but wondered if there was a way that it stopped on its own for the next step.......

Posted: 2019-05-15 23:04 by Peggy Barnhill