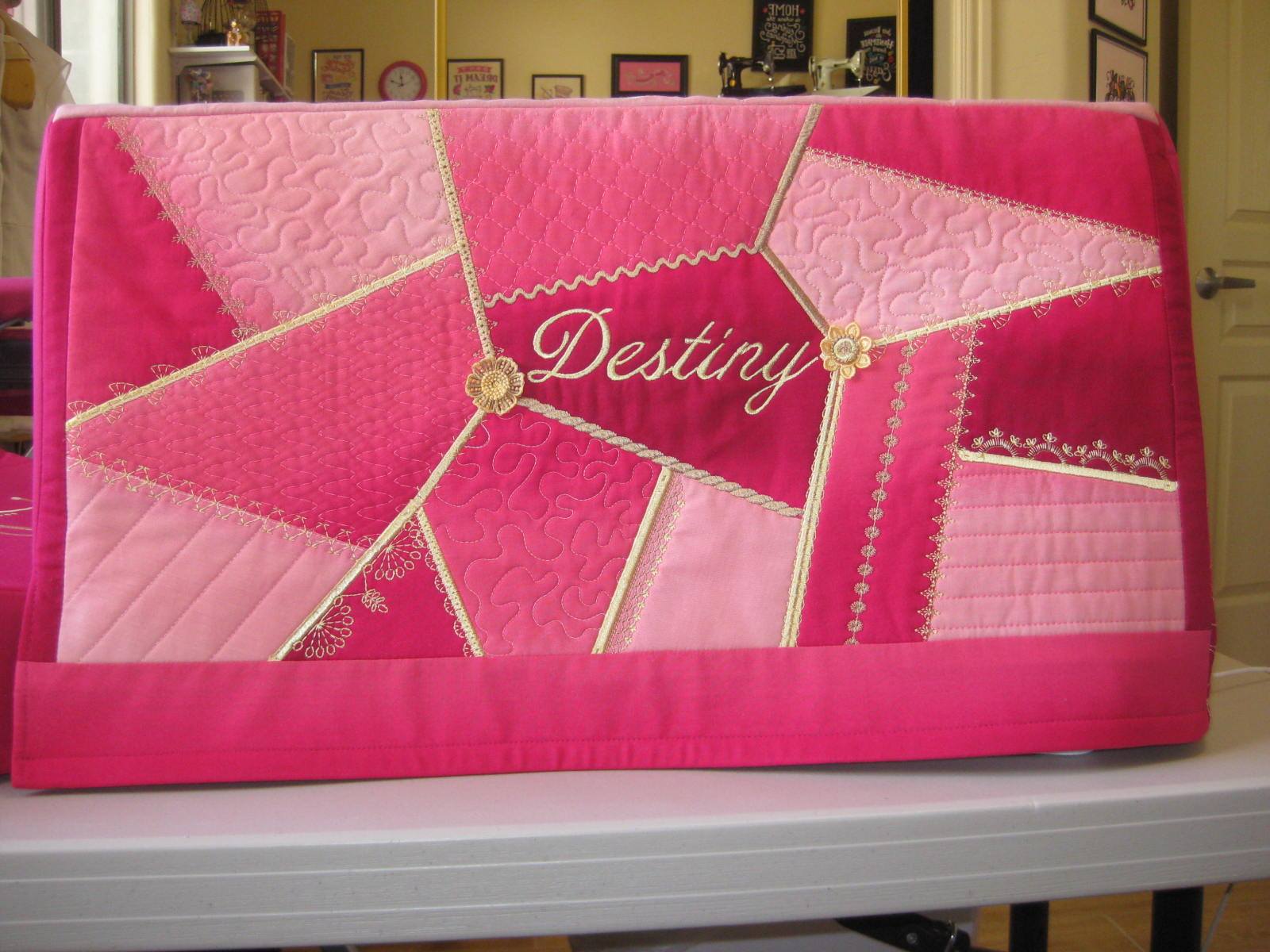 Sewing & Embroidery Machine Cover
There have been many requests for a sewing machine cover design. Unfortunately, to create one to fit every machine style & size would take years and we still wouldn't get it done due to new models being released. So what can we do?
I have been doing a bit of research to try and help everyone have some extra pizazz in their sewing/craft room whilst incorporating Heather's wonderful designs at Kreative Kiwi Embroidery. I've found a few articles that explain how to measure your machine and cut the fabric to suit. (Links below, but don't jump ahead just yet!)
What would you like your cover to look like?
· Simple and Elegant
· Crazy Patchwork
· Personalised
· Applique
Imagine it in your mind…… then get Kreative!
Heather made one awhile back which can be found here on the Kreative Kiwi Embroidery website…
https://www.kreativekiwi.com/product/love-stitchin.html
Here are some ideas from the very Kreative Members of our Facebook Group!
This was designed by Gina Koval and made personal by using this free design.
ITH Key tags: https://www.kreativekiwiembroidery.co.nz/blog/584515
A favourite of mine as I love Butterflies created by Sue Juniper using the Large Butterfly Applique: https://www.kreativekiwiembroidery.co.nz/product/Large-butterfly-Applique.html
A design we can all relate to. Created by Beverly Lemon using the Happy Place design which is available exclusively in the Kreative Kiwi Facebook Group files. https://www.facebook.com/groups/kreativekiwi/
Last but definitely not least is this beautiful Kreation by Lori Erickson using the Crazy Patch Bag: https://www.kreativekiwiembroidery.co.nz/product/crazy-patch-bag.html
As you can see, you're only limited by your imagination. By using the available designs at Kreative Kiwi Embroidery to "create" your fabric, you can then make a one of a kind machine cover just for you!
Happy Stitching!
Kim
Some helpful links to plan your sewing pattern.
Posted: Friday 2 June 2017