arrow_circle_down Designs
arrow_circle_down Subscribe
arrow_circle_down Crazy Patch Bag
---
Use our Crazy Quilt Bag design to create a unique one-of-a -kind Bag for yourself or friends.
The Crazy Quilt panel is created with 3 Hooping's – joined together in-the-hoop.  
The bag is completed on your sewing machine – Full Instructions included.
We have included the Candlewick Alphabet as shown, but you will need editing software to place the Letter in the 'area' of your choice.  Feel free to add your own designs to create a truly unique bag.
A lovely project to use your pretty Fabrics.   You can also make a long pillow/cushion with the completed panel.
 Finished Size – 5X7 Hoop – Width 10.5-inch Height 6.5 inch
                                6X10 Hoop – Width 15 inch  Height 9.5 inch
---
Watch Kay from Kay's Cutz show you how to make this Crazy Patch Bag
DOWNLOAD FREE SNOWFLAKE DESIGN 
used by Kay in her video
---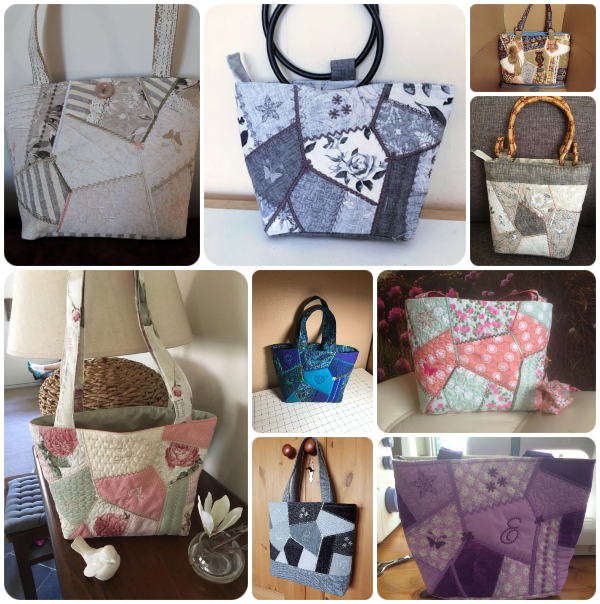 ---
Jeni created this stunning Gift Set using our Crazy Patch Bag together with the In the hoop Lined Bag and In the hoop Phone Holder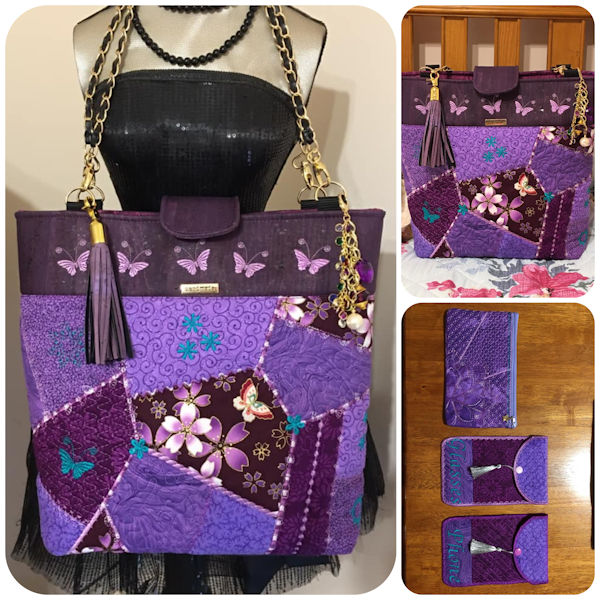 ---

Cathy of Pickle Creations used our Crazy Patch Design to create this amazing Arm-chair Caddy
Click here to purchase her Pattern
---
Teresa was awarded an Instant Win for her kreative way of using our Crazy Patch Bag design.
Teresa writes "I finally got found to using the crazy patch bag design. I made a front and a back piece put together with a 2" spacing strip, and the flap used just the centre section of the CP design. Lining and strap from the scrap stash."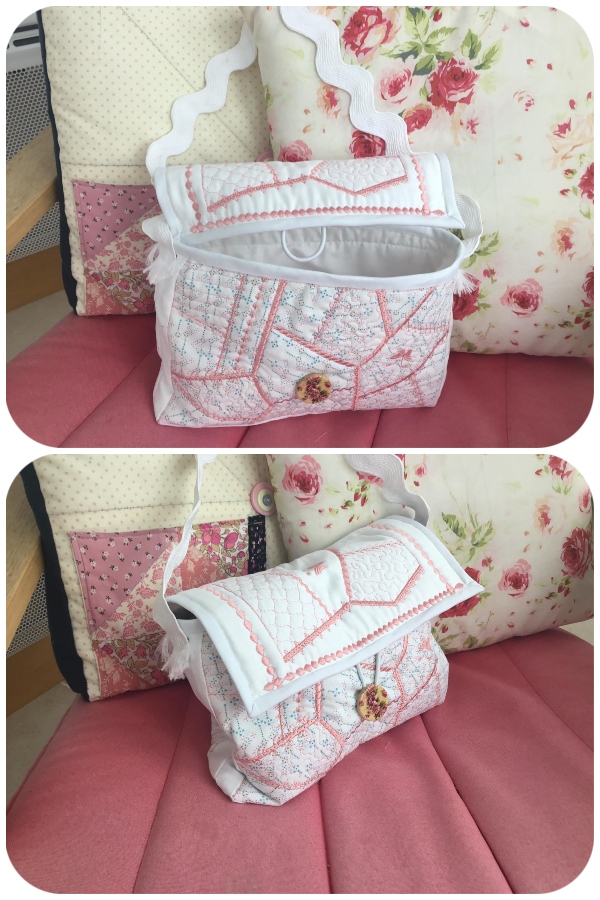 ---
Billie adapted our Crazy Patch Bag design to make a larger bag - isn't it stunning!!  the colors are perfect - the design within the circle is Billie's own
Billie writes:  I finally finished my version of the Crazy Patch Quilt Bag. I made 4 of the 5x7 panels. I sewed two together for the front and two for the back. The crazy patch panels were so easy to follow the instructions. Thanks for a great design.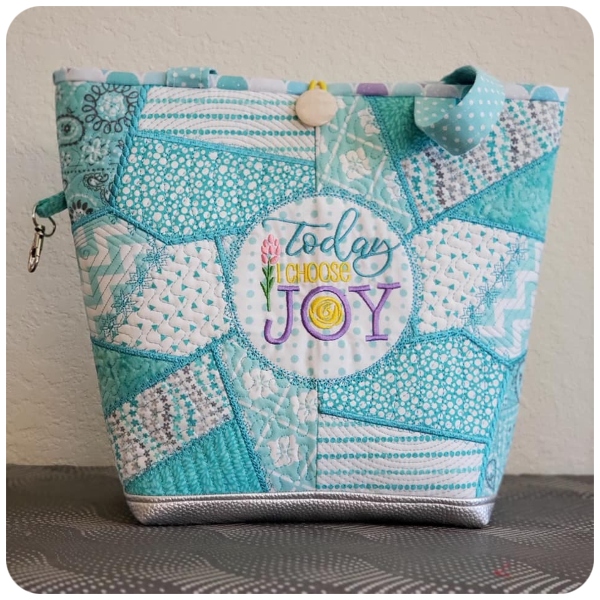 ---
Cathy shared her beautiful kreative way of using our Crazy Patch Bag design to make this beautiful Memory Pillow (The wording is Cathy's own)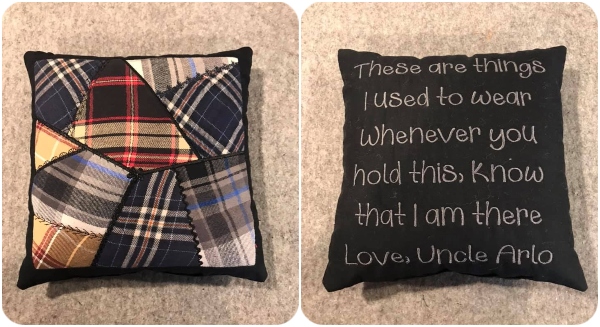 ---
Karen created this stunning bag - LOVE the handles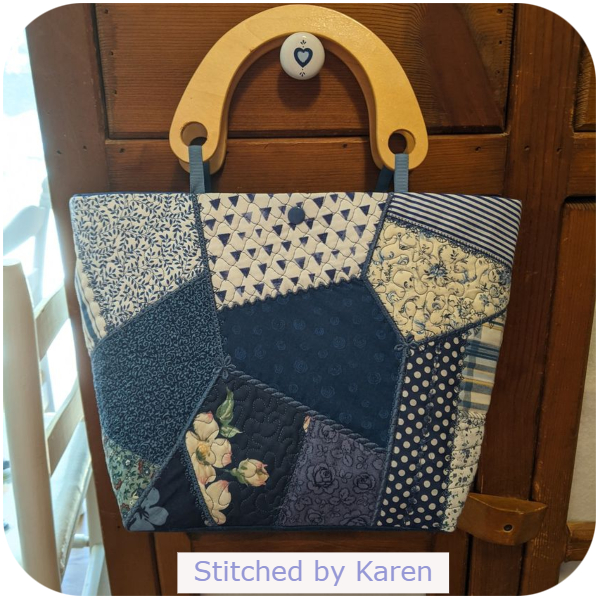 ---
---
View Bags stitched by our Kreative Kiwi Group
View more items made with our Crazy Patch Embroidery Designs
---