arrow_circle_down Designs
arrow_circle_down Subscribe
arrow_circle_down Ideas for Christmas Stitching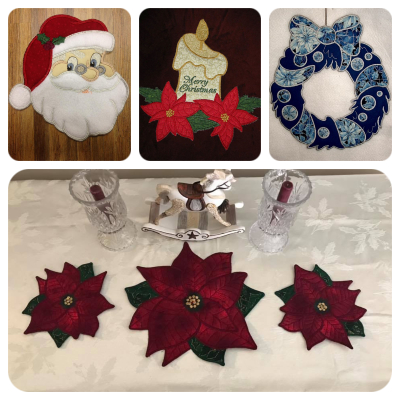 Create memorable Christmas Gifts when you share your passion for Machine Embroidery and give personal Gifts they will treasure
---
Whats not to love about giving a handmade gift?
You get to share your talents, and do what YOU Love
You give a thoughtful, unique, one of a kind gift that no one else will give them
Your gifts can be personalised and unexpected
Perfect for the person who has everything
On a practical basis you get to free up your fabric stash (so you can add more)
---
So how can Kreative Kiwi help you with your Christmas Stitching?
---
For the person who has everything - Giftsets
Whether its the Crazy Patch Bags, or our In the hoop Notebook Cover - teamed with a quicker stitching Crazy Patch item like the Glasses Case or Bookmark. Use matching fabric, with or without Initials, and you have a truly personalised and unique Gift set.
If you are new to In the hoop Crazy Patch Designs, we have many 'how to' videos showing you step by step how to make these designs
You can view more examples here

---
Christmas Embroidery Ideas for Kids
There are so many ideas for Children - some popular projects shared on our Group, have been: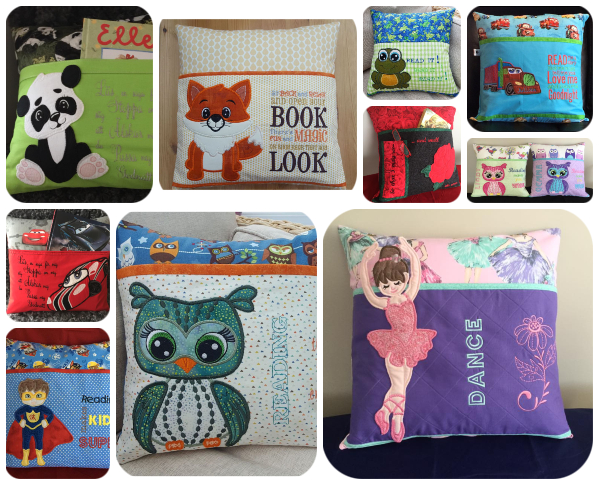 ---
For those hard to stitch for Men
Guys can be hard to stitch for, but with the amazing new fabrics around these days, you can grab some 'manish' fabric or their favourite teams fabric, to make an In the hoop Notebook, or pretty much any of our Coasters into Gifts for Men.
Both our Free Beer Mug and Freebie Truck Coasters have been very popular for quick gifts for guys.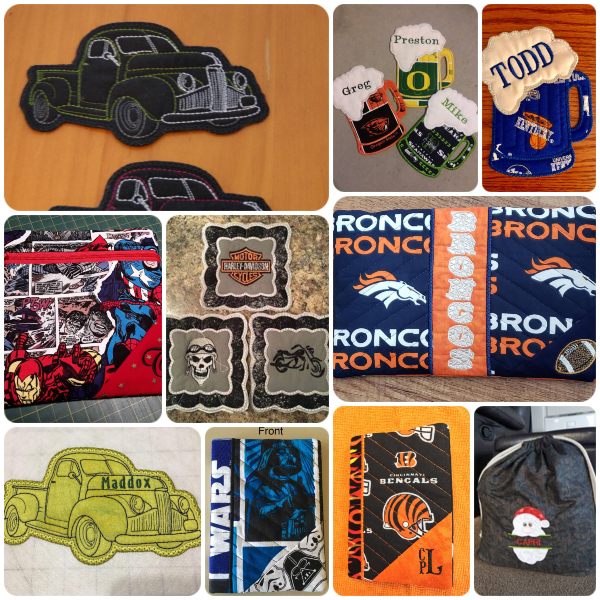 ---

Stash Buster
It's always handy to have a stash of Christmas Gifts for those last minute or unexpected guests.
We have a ton of Free Christmas Embroidery Designs that you can use
For Little Ones, you can't beat Darina's awesome Ted in the Bed idea or Santa Coaster
For the Adults - Christmas Tea Towels - Grab a stack of Tea Towels and add any of our Christmas Redwork Designs - or pretty much any of our Coasters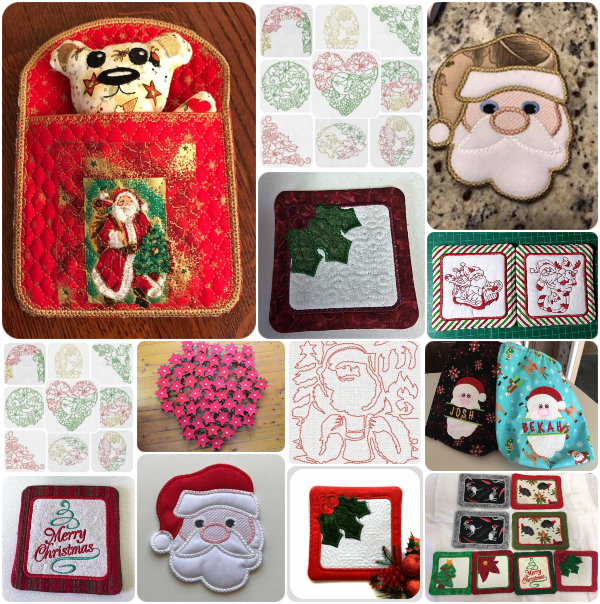 ---
Its not only Gifts, Create your very own unique Christmas Decor
Tableware and Decorations
Our Large Applique Placemats are perfect to create your own unique Christmas Tableware
Choose your Christmas theme colors, or Christmas Fabric
There are too many to name, but here are some beautiful samples from our Kreative Kiwi Group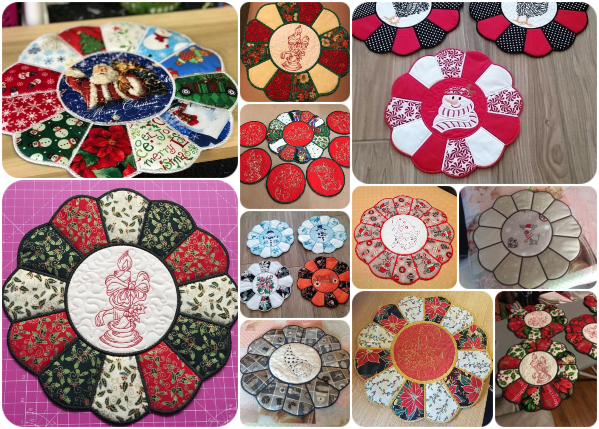 Barbara had a great idea - Use our In the hoop Glasses Case as a Utensil Holder
Use Christmas Fabrics, or mix and match with your Christmas placemats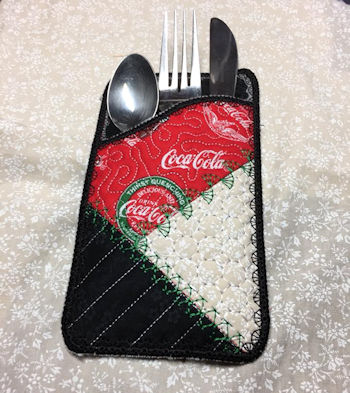 Here's a few samples of our Large Applique Christmas designs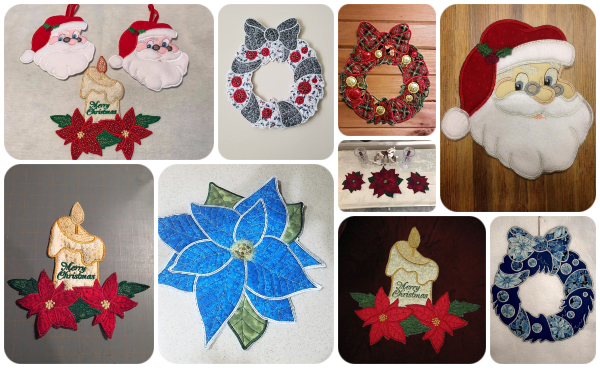 ---
I hope this has given you some ideas for your Christmas Stitching
If you're like me, and LOVE seeing what others have done,
Click here to see more Christmas Stitching by our Kreative Kiwi Group
---