arrow_circle_down Designs
arrow_circle_down Subscribe
arrow_circle_down An alternative method for joining Quilt Blocks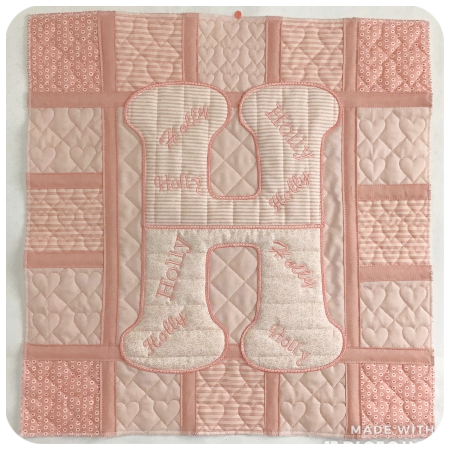 ---
Darina is our queen of ideas. Here she shares her quick and easy method to join quilted blocks to make larger panels or even quilts.
Darina used this method to create her 'word art' wall hanging, to be framed for her 8 year old granddaughter to hang above her bed in her new room.
You can use this method to make any size Wall Hanging or complete quilts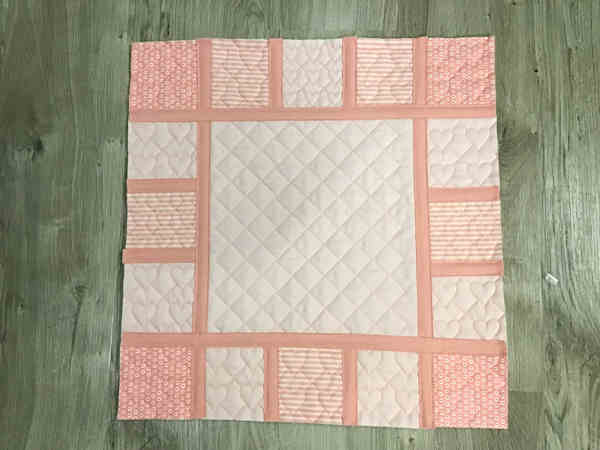 ---
This alternative method of joining blocks, involves butting up the raw edges of your embroidered blocks, stitching together with a loose zig zag, then covering the seams with a narrow binding.
---
BLOCKS
You can use any 'background' quilting designs you like.
For some of the blocks Darina quilted a large panel then cut it down into smaller squares.

For others Darina used 4x4's designs

Darina used the large 8x12 cross hatch design for the centre piece

The 'beauty' of this method, is you can mix and match hoop sizes and designs
---
BLOCK ASSEMBLY
Make as many blocks as required to make your desired finished size panel
Lay all your blocks out, then combine the blocks into rows
Choose an appropriate stitch - I used a zig zag with a width of 6mm length 1.5mm
Stitch blocks together as below, into rows, then join rows to make the completed panel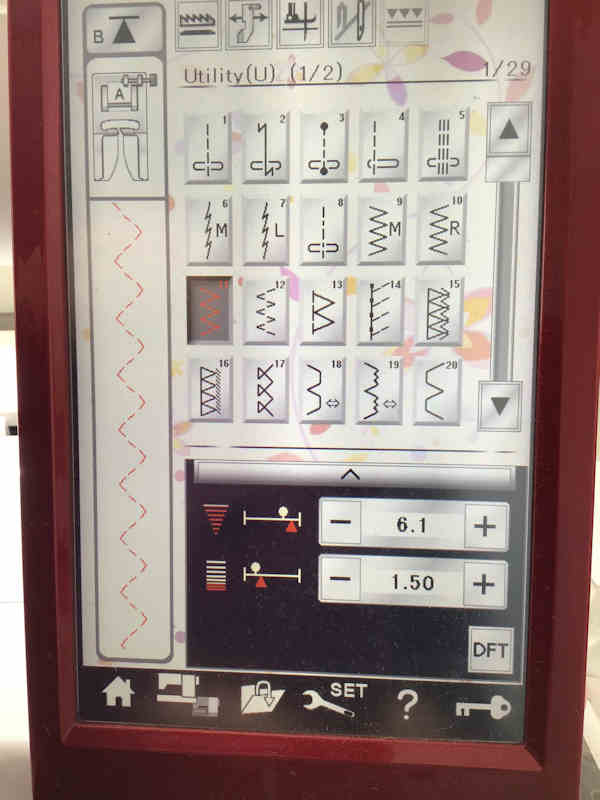 ---
Sample photos using contrast thread so you can see the joining stitches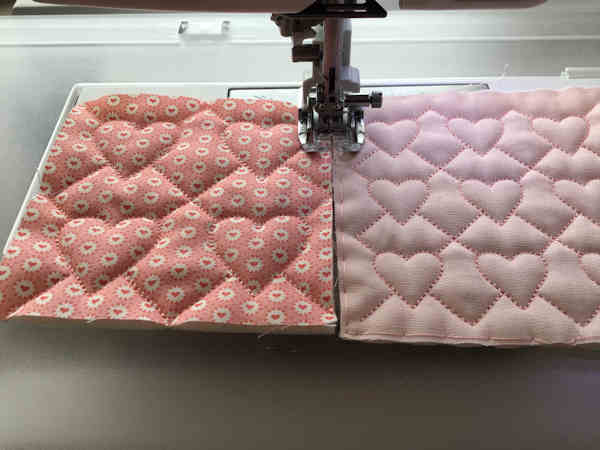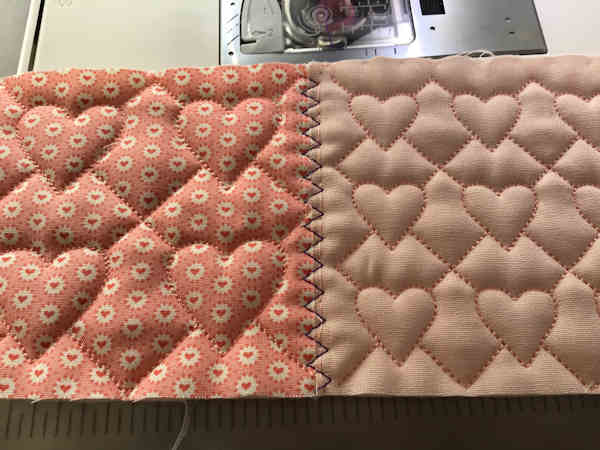 ---
Don't panic if they don't meet exactly as the binding will hide any slight discrepancies!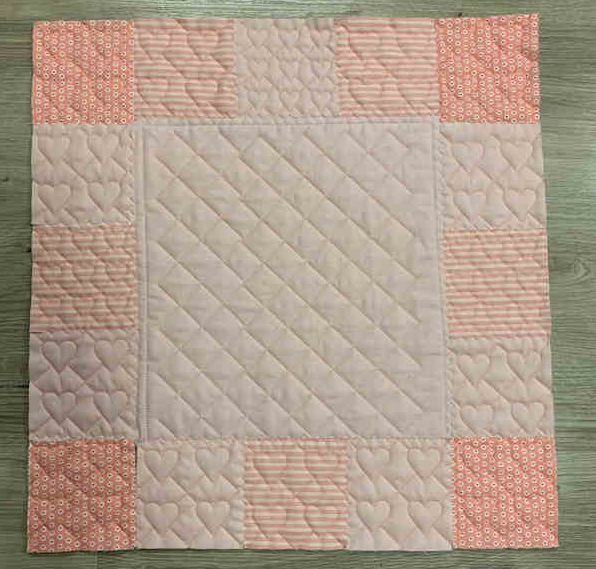 BINDING
I cut 1.5" strips. I have a binder maker which makes it easy but you can also buy small manual ones you use with your iron.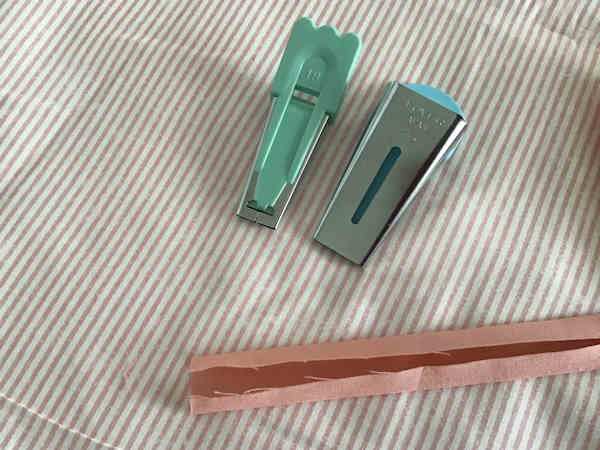 ---
Sample photos using contrast thread so you can see how Darina adds the binding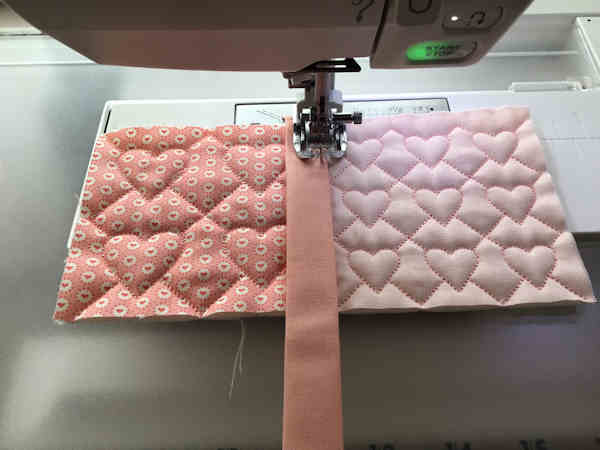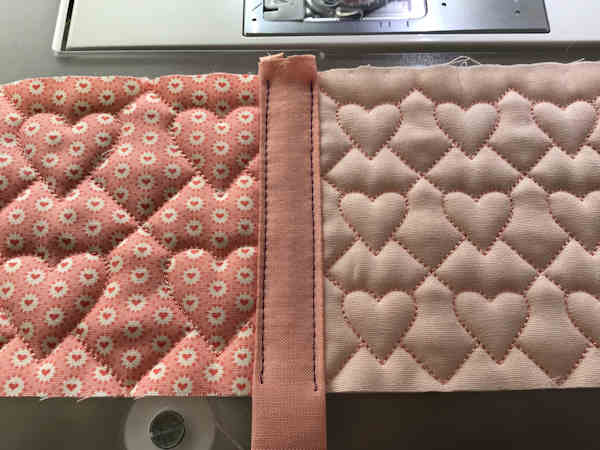 ---
You do all the small seams first - be aware that some will be included in your long runs top to bottom and side to side, which will cover the ends of the smaller ones.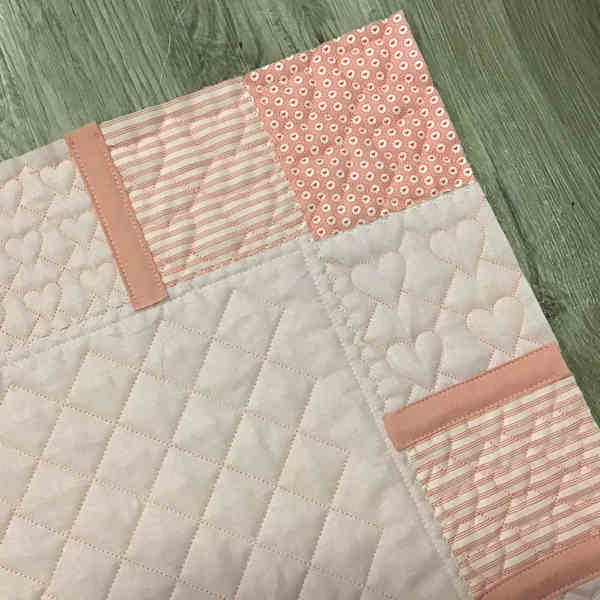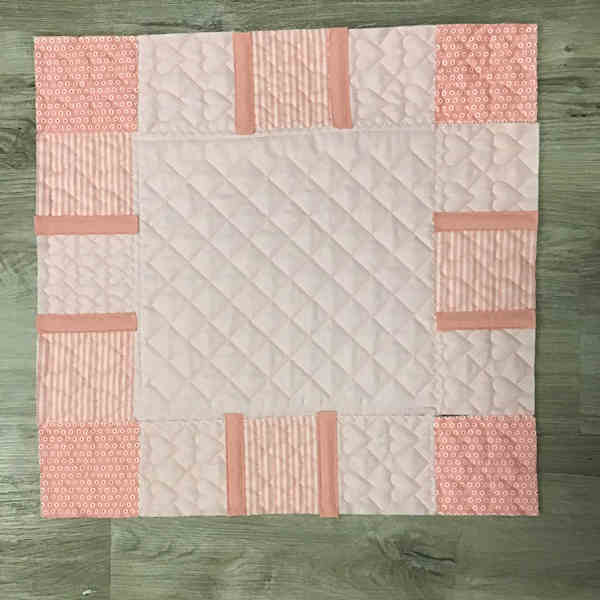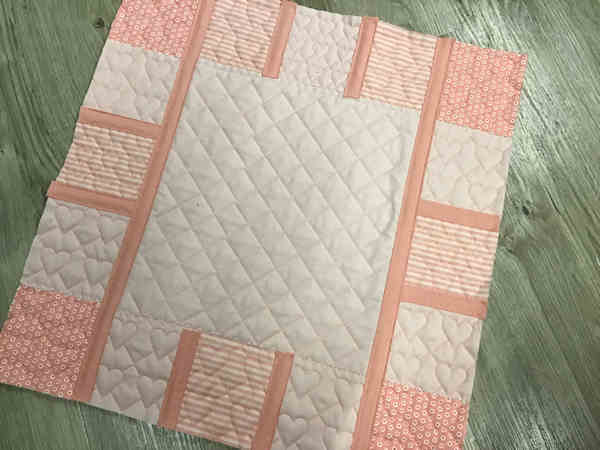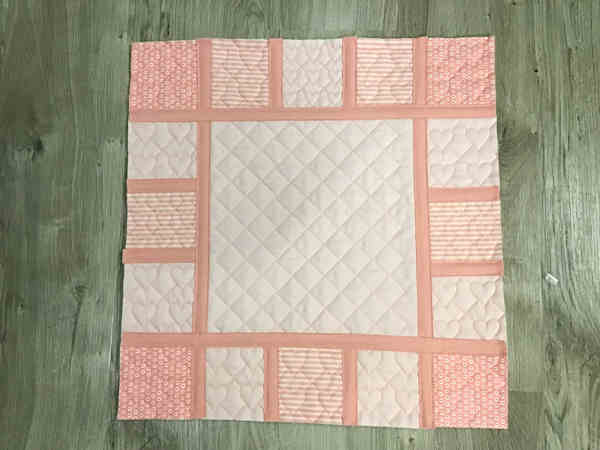 Now you have a fully quilted completed background for a Wall-hanging or Quilt
---
---
---
In these samples, Darina used our Large Alphabet Designs to complete the Wall Hangings - you could use any Large Appliques or designs with this method
Click here to view Darina's instructions for making these projects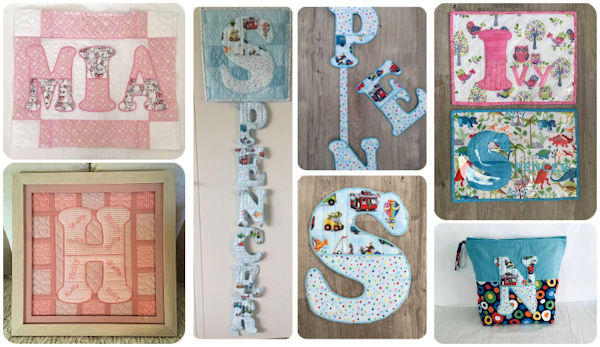 ---
---