arrow_circle_down Designs
arrow_circle_down Subscribe
arrow_circle_down How To: Make a Towel Topper from our Coaster Designs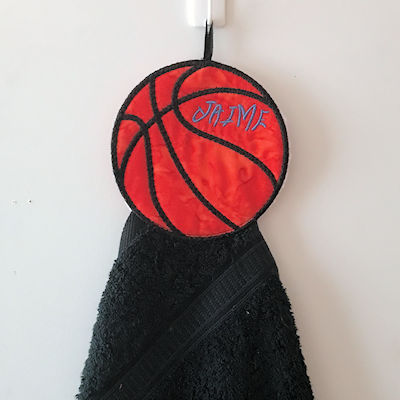 While discussing our Sports Ball Freebie set, Flo (KK Admin) suggested a Golf Ball Towel Topper - such a great and practical idea!! - plus you can use these instructions to make an in-the-hoop Towel Topper from any of our Free Coasters.
---
Materials
In addition to the specific Coaster requirements (details in design file)
You need:
Small hand towel/tea towel/face cloth

(If required, cut into a square shape and neaten the edge)

10cm (4 inch) piece or ribbon/tape for hanging
---
We used the Basketball from our
Load design to machine
Hoop 2 layers of Water Soluble Stabiliser
Thread machine with a neutral color
Stitch Color 1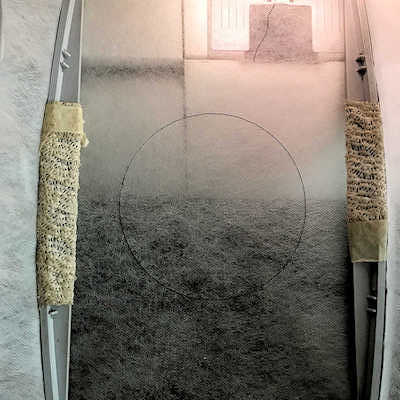 As pictured below,
Fold your hanging ribbon in half, and tape to stabiliser (folded edge to top)
Place your corner edge of the towel in place

You can use tape to hold the towel in place, or, as I did, pin in place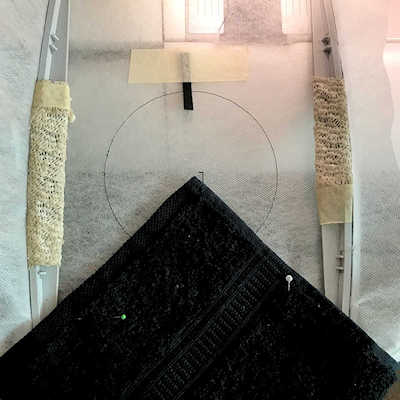 Trim the Towel top away - I leave about 1/4 inch seam allowance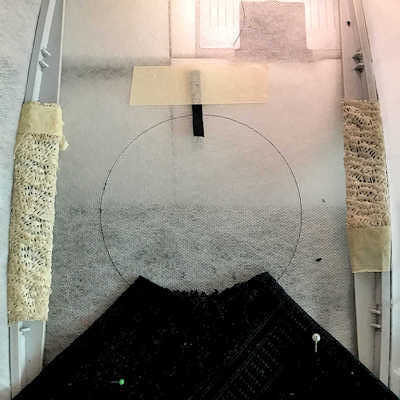 Continue on with your specfic Coaster Instructions (I've shown them anyway)
Add Batting and Fabric over the Guideline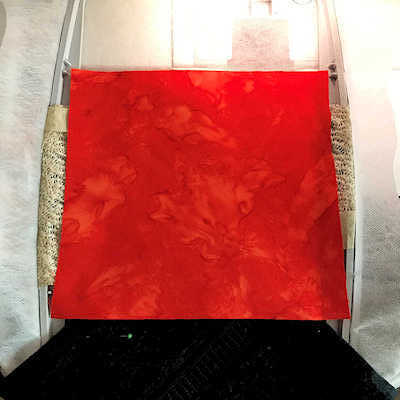 Stitch Color 2 to attach all layers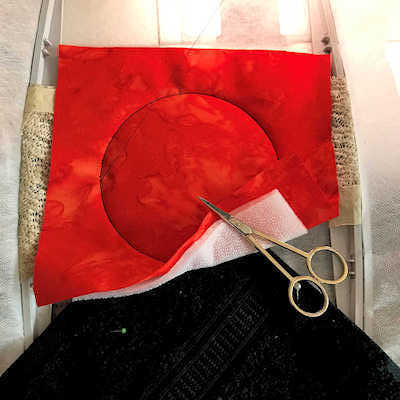 Stitch inner detail of Coaster and if required, add your own lettering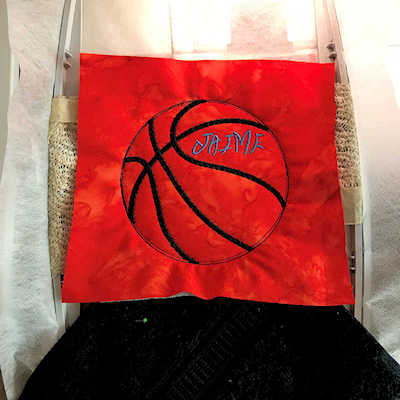 Now you are ready at attach your Backing as per Coaster instructions
Remove hoop from Machine, and tape Backing Fabric to hoop
Wrong Side of Fabric facing Hoop
OR if you are comfortable with floating the backing, you can place the backing fabric under the hoop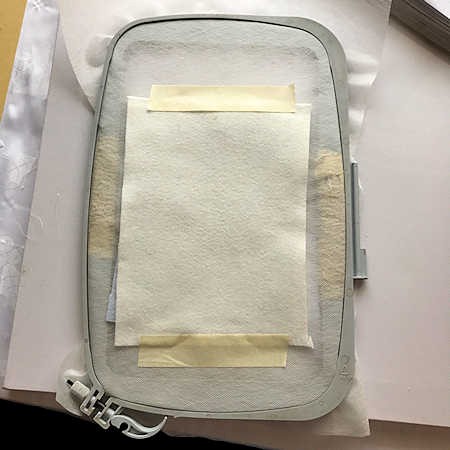 Return hoop to machine and stitch appropriate color to attach backing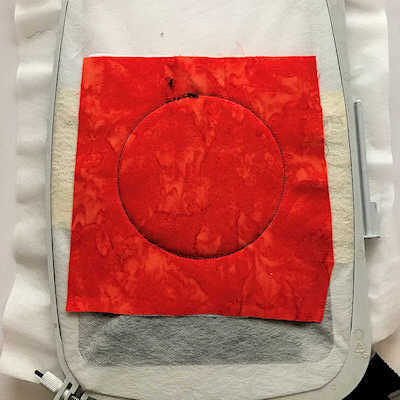 Remove from hoop and cut away excess fabric on front and back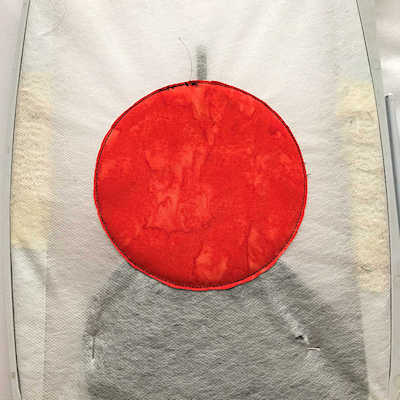 BE CAREFUL when you are cutting the fabric on the front - you don't want to cut either the towel or tag (ask me how I know this!)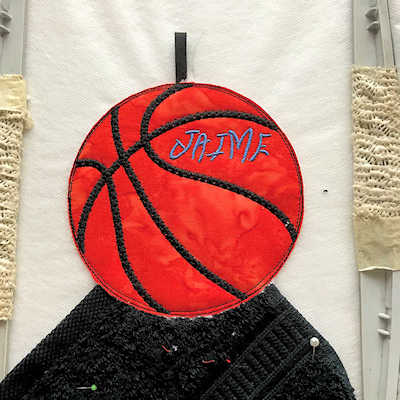 Now its just a matter of stitching your last Color which zig zags, then stitches the Satin Stitch edge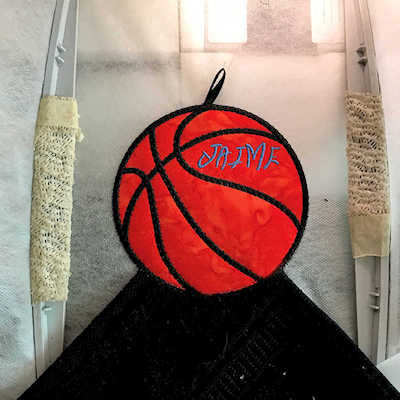 As per instructions, remove froom hoop, cut away the Water Soluble Stabiiser and use a Q-Tip and warm water to remove all trace of Stabiliser.
Too Easy!
| | |
| --- | --- |
| Flo's Sample (Thank you Flo) | |
---
I'm looking forward to seeing some cute Coffee Cup and Teapot Towel Toppers!
---
If you're not already a Member, and you are wondering where to get these Free designs, you can join us here
Be sure to share your photos on the Kreative Kiwi Group
---