arrow_circle_down Designs
arrow_circle_down Subscribe
arrow_circle_down How to make Free In the hoop Ted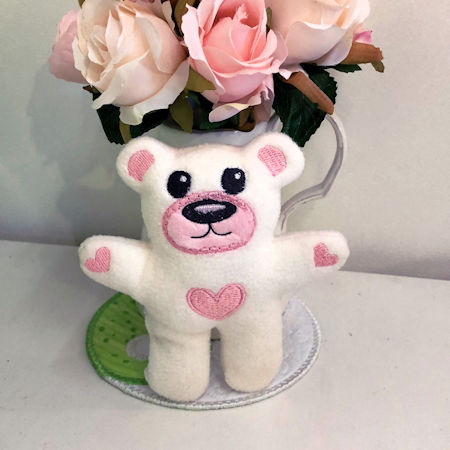 ---
While we are not professional video makers, we are machine embroidery addicts who want to make it as easy as possible to create our projects.
Our videos show the step-by-step techniques involved to create our designs, full details are included in the written instructions that come with your downloaded file.
---
VIEW/DOWNLOAD FREE IN THE HOOP TEDDY
---
Watch how we make this Free In the hoop Ted
Darina used an older design file of ours to make little Sleeping Bags for her Teddies.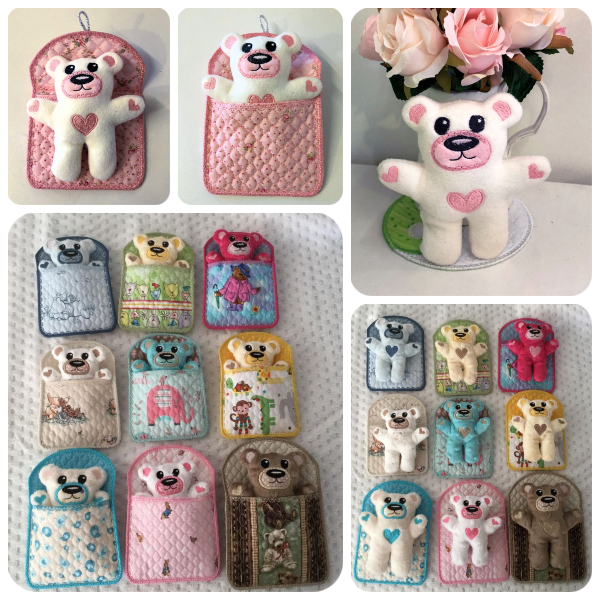 Click here to view and download Darina's
How to make an In the hoop Sleeping Bag for Dolls
---
Sue from OML shows how to make the Quilted Bag that Darina has adapted for her Teddy Sleeping Bag
---
Subscribe to our You tube channels to stay up to date.
---