arrow_circle_down Designs
arrow_circle_down Subscribe
arrow_circle_down Showcase your Embroidery Designs on Canvas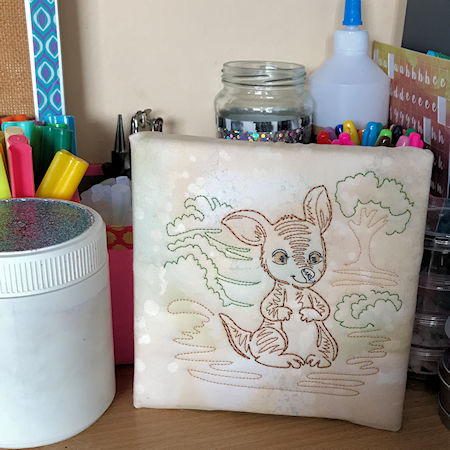 If you are like me, you have many beautiful embroidery designs that you like, but you haven't found that perfect project to showcase them. Putting them on a canvas is a really quick, easy, inexpensive and modern way to show off a design.
What an easy and quick gift – choose an awesome design, personalise with your recipients name, and put on canvas – a truly unique Gift. Perfect for party favours or a Teacher Gift! My pre-teen kids love them
---
What supplies do you need?
Cheap canvas from either a Dollar Store, or most office/stationary supply stores sell them
A staple gun – again you can get an inexpensive one from an office/stationary supply store
Optional** I like to embroider my design with a layer of pellon/batting – it's a personal preference, but I like the quilted effect, plus I think it looks nicer on the canvas.
---
Preparation
Measure/confirm the canvas size you are using, and ensure that you cut your fabric big enough to not only fit your hoop, but give you at least a 2 inch allowance on the edges of the design, that you can fold over your canvas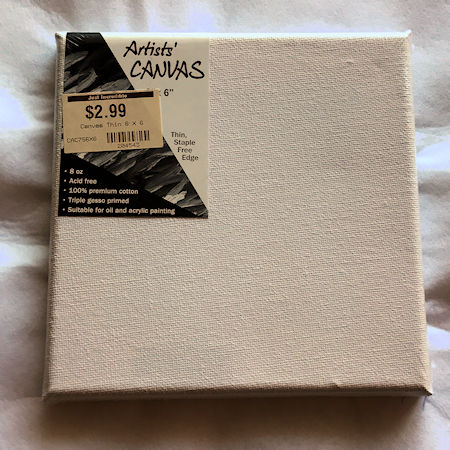 Hoop your normal stabiliser for your project, plus batting (if using) and stitch your design.
Remove from hoop, and do your general tidying of cutting threads etc
Centre your embroidery design, and from the back, draw around the canvas.

Cut away excess Stabiliser and batting from the centre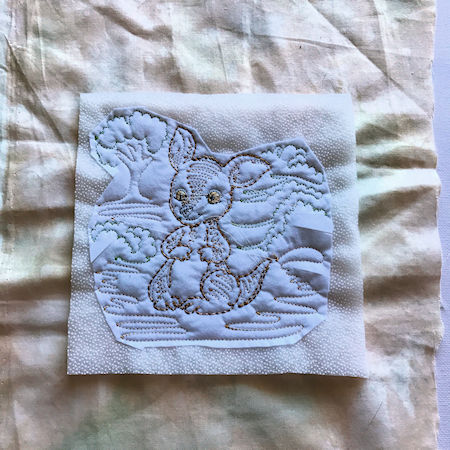 Iron/Press your Fabric so its nice and straight – Cut excess fabric to leave about 2 inches around the design
As pictured, start on one edge – fold fabric nicely, and staple in place.
Do the same on the opposite side
Have a play mitreing the corners to give crisp edges
I'm sure you can make it neater on the back when you take a little bit more time than I did (about 4 minutes)
Optional** If I was giving this as a gift, I would have made the stapling neater, LOL, but also would cut a piece of felt slightly smaller than the canvas, and glue in place to make the back tidier.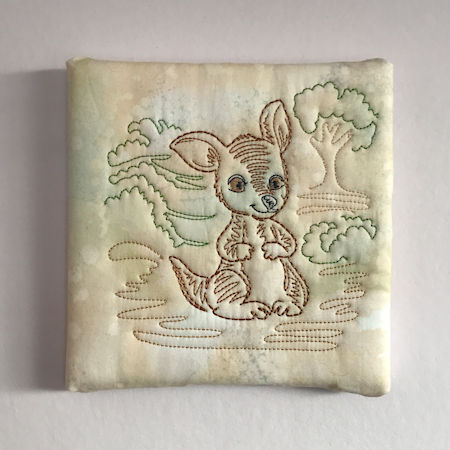 How quick and simple is that!!
---
You don't need to finish there
I added designs from the Vendala Collection onto Canvas's for my Hallway.
I added some 'bling' bling' with crystals, and just a touch of color with some sharpie fabric pens
Here's another great gift idea – stitch a simple redwork design, add to canvas, and give to kids to color in
---
You do not need to be limited to small designs/canvas's Darina created a stunning Nursery set with our Jungle Animal Collection

---
I can't wait to see your completed canvas's - be sure to share your photos!