arrow_circle_down Designs
arrow_circle_down Subscribe
arrow_circle_down Toothfairy Applique
Another item off my 'to do' list!.  Jaime (8 year old) has loved her previous Tooth Fairy cushion to death.  She caught me trying to 'recycle' it, and suggested that I should make another one.  (scroll down to see the photo).
So I've created a Tooth Fairy that you can make stand alone - add a loop, and you can hang it off a doorhandle or bed post on the night the Tooth Fairy is due to visit, or, as I did, make a cushion, with the lovely Tooth Fairy poem.   She has a little pocket in her tooth - with just enough room to swap a teeny tiny tooth for coins quickly and easily.   
Finished size of Toothfairy is      5x7 hoop - 18.5 cms by 22.5 cms
                                              Large hoop - 28 cms by 30 cms **6x10 or 8x8 hoop
Full photo instructions included for the Stand-alone Toothfairy and Cushion
Christine shared her lovely tooth-fairies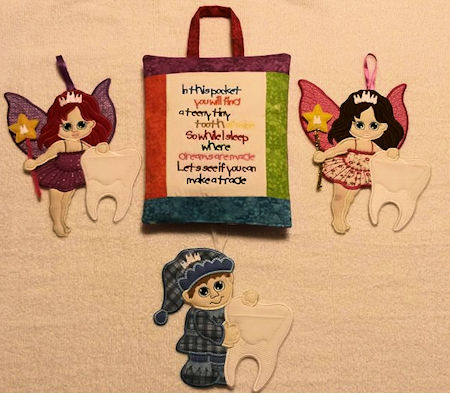 Kath created this beautiful Tooth Fairy Cushion
Adena has been very busy making these cute Tooth Fairies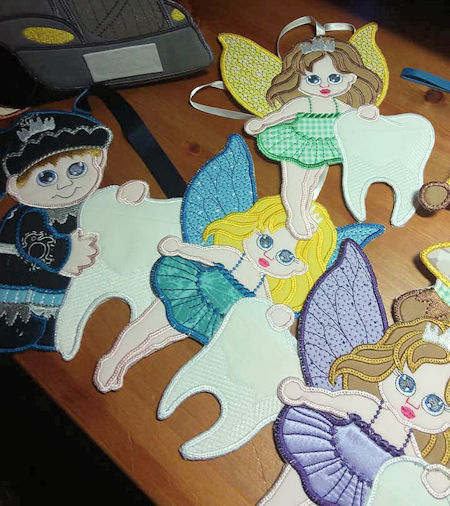 How beautiful are the colors in Karen's Tooth Fairy?  Love the red hair!!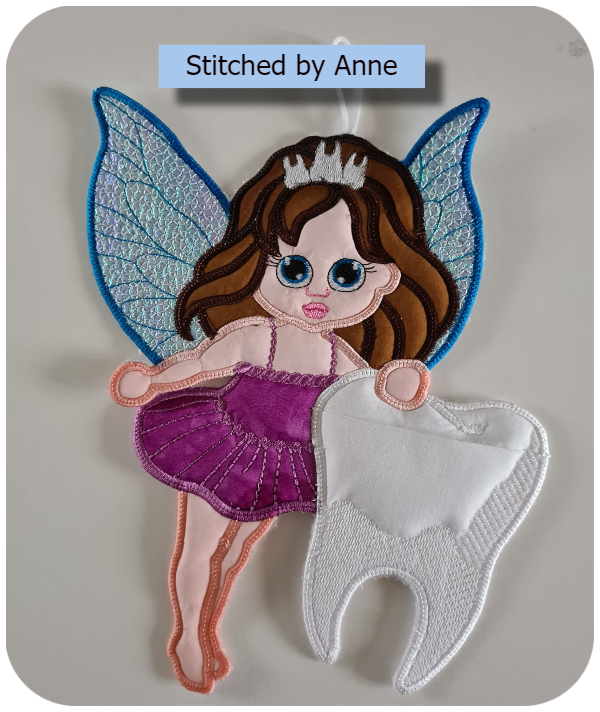 | Hoop Size | Model | Type | Year |
| --- | --- | --- | --- |
| 5x7 | | | |
| 6x10 | | | |
| 8x8 | | | |