arrow_circle_down Designs
arrow_circle_down Subscribe
arrow_circle_down Boy Toothfairy
Did you know the ToothFairy had a brother?  here is our Large Boy ToothFairy.  I tried very hard to make a boyish Toothfairy that didn't look creepy!
I hope you like him.   Just like our original Tooth Fairy, he is created (and joined) in two hoopings (three for 5x7 hoops)
Finished Size
5x7, 6x10 and 8x8             22cms by 22cms  (9inch by 9inch)
8x10                                 28cms by 28cms (11inch by 11inch)
You can make him Free Standing to hang off a bed-post or door handle, or
As we have done with our Girl Tooth Fairy, attach him to a cushion and add the lovely Tooth Fairy poem.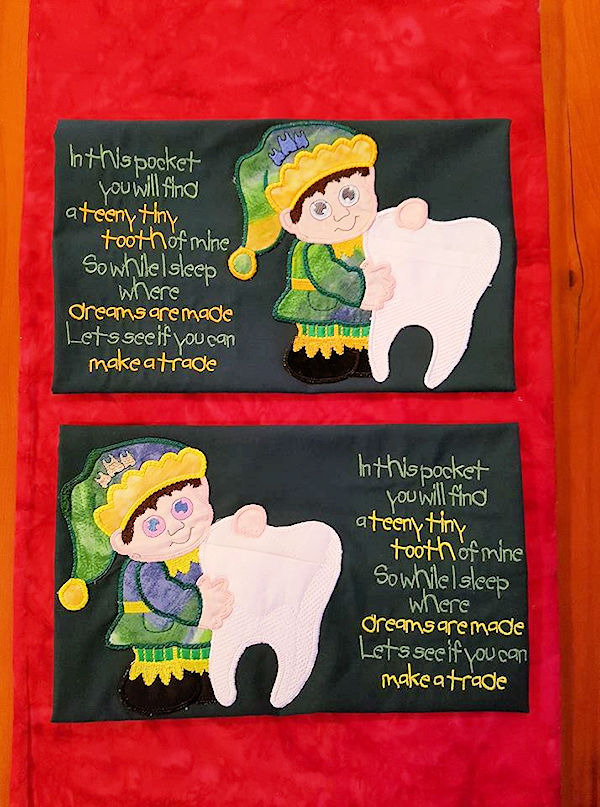 Thanks Isobel for sharing your very cute Tooth Fairies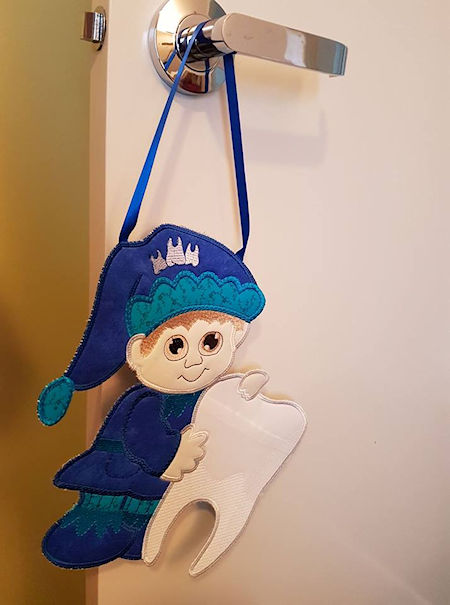 Gail kept her Tooth Fairy Freestanding - so cute!!
| Hoop Size | Model | Type | Year |
| --- | --- | --- | --- |
| 5x7 | | | |
| 6x10 | | | |
| 8x10 | | | |
| 8x8 | | | |