arrow_circle_down Designs
arrow_circle_down Subscribe
arrow_circle_down Sun-Moon Placemat
---
In case you are new to the world of large applique designs, let me fill you in. A large applique design is one which needs 2 or more hoopings, with the joining completed as you stitch, in the hoop. The beauty of my large applique designs is you can quickly create a 3D Design much larger than your hoop.
---
---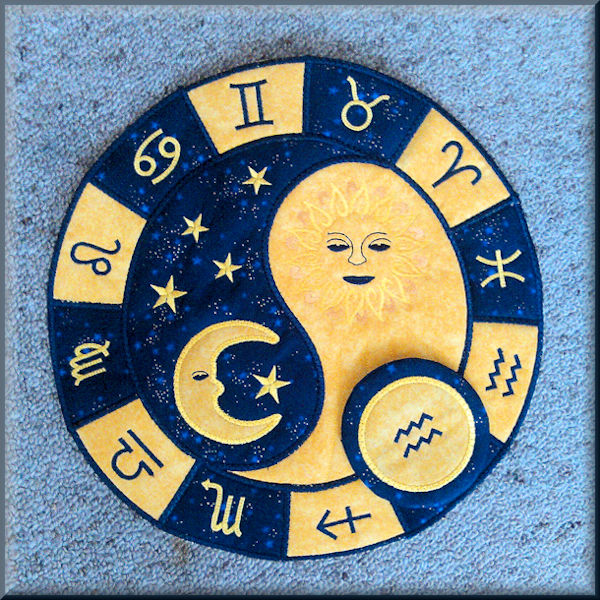 Our In the hoop Placemat/Wall Hanging is made in multiple hooping's - joined easily in-the-hoop like a Jig-saw.
A perfect gift for Teenagers (or little girls like mine) who 'think' they are past Stuffed Toys and Fairys!
(I made it as a Place-mat, but Jaime has hung it on her Wall) - says "Its Cool")
Zodiac Coasters

FINISHED SIZE

Placemat

          25 x 25 cm -  10 by 10 inch




          31 x 31 cm  - 12 x 12 inch




Coasters

          10 x 10 cm – just under 4 inch




          13 x 13 cm  - just under 5 inch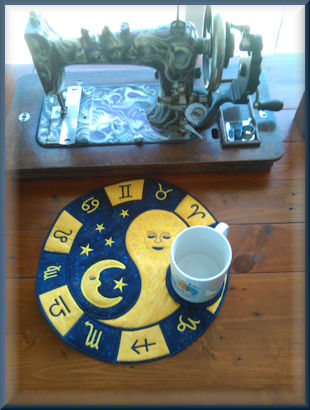 ---
HELPFUL BLOGS
---
INSPIRATION
Carol made her Placemat for a special friends Birthday - Beautiful Carol xx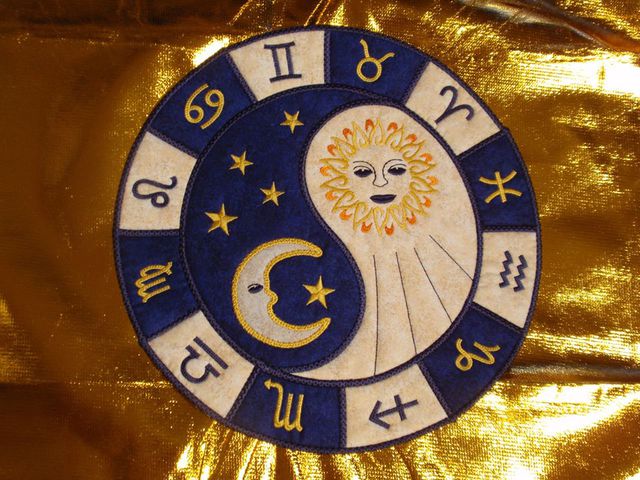 Click here to view more designs made by our Kreative Kiwi group members for more inspiration!
| Hoop Size | Model | Type | Year |
| --- | --- | --- | --- |
| 5x7 | | | |
| 6x10 | | | |