arrow_circle_down Designs
arrow_circle_down Subscribe
arrow_circle_down Poppy Coasters
Create these simple Coasters completely in-the-hoop – no hand sewing required.
The 'white space' is the perfect spot for you to add your own Monogram, wording or inspiration for a personal Gift.
You can add a Ribbon in the final step and make a Wall Hanging, or.. when finished, you can add stuffing and make a very cute Pin Cushion or small Cushion.
To make Full Size Placemats, just stitch the inner applique panel onto a larger piece of fabric, then complete on your sewing machine.
Finished Size:
 8x8 Hoop  Just under 8x8 inches
 6x6 Hoop Just under 6x6 inches
5x5 Hoop Just under 5x5 inches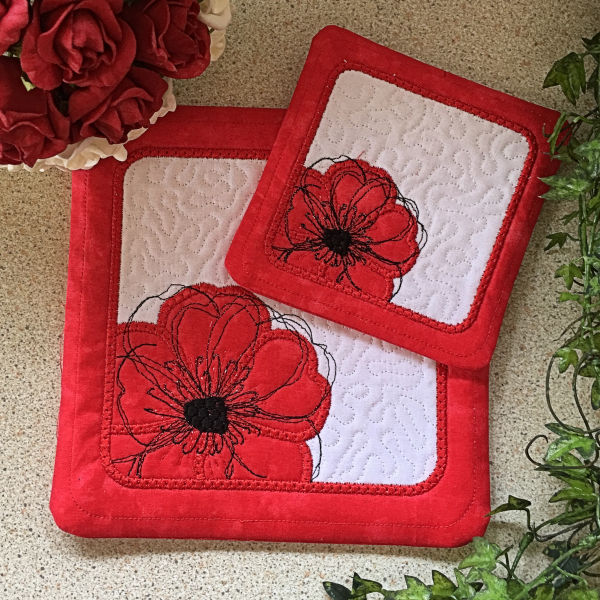 Denise chose Blue for her Coasters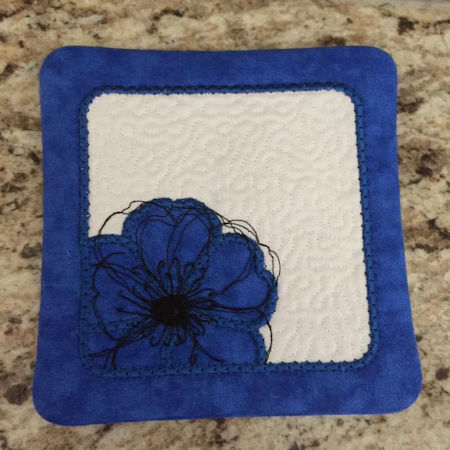 While Jackie used Greys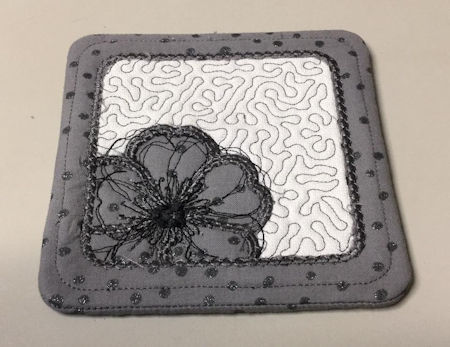 VIEW ITEMS MADE WITH OUR ANZAC DESIGNS
---
| Hoop Size | Model | Type | Year |
| --- | --- | --- | --- |
| 8x8 | | | |
Cindy stitched her Coasters in a variety of Colors - Great Idea - choose a color to match your decor!