arrow_circle_down Designs
arrow_circle_down Subscribe
arrow_circle_down Koru Coaster
---
Just in time for our Waitangi (New Zealand) Day Celebrations - our stylised Koru Coaster Set
Finished Size:
8x8 Hoop - Just under 8x8 inches
6x6 Hoop -  Just under 6x6 inches
5x5 Hoop - Just under 5x5 inches
Create these simple Coasters completely in-the-hoop – no hand sewing required.
---
 The koru (Māori for "loop") is a spiral shape based on the shape of a new unfurling silver fern frond and symbolizing new life, growth, strength and peace. It is an integral symbol in Māori art, carving and tattoos.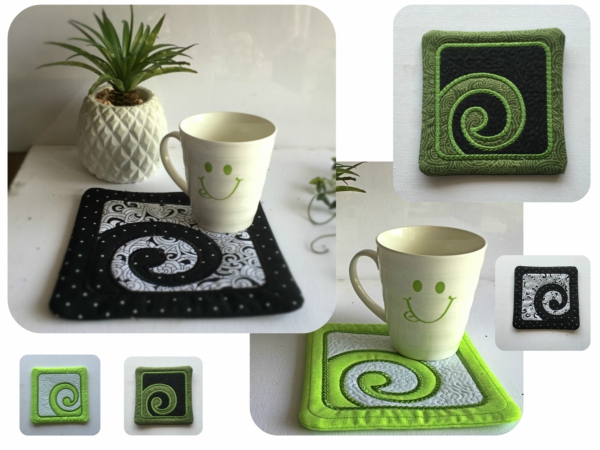 Bronwyn's Koru Coasters are stunning with the Paua (abalone) Fabric - True Kiwiana!!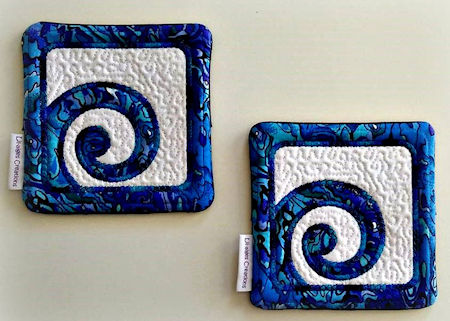 Sandy created this gift set using our Koru Coaster and Free Kiwi Coaster (available in Member Only Freebies)