arrow_circle_down Designs
arrow_circle_down Subscribe
arrow_circle_down Large Crazy Patch Block
This versatile crazy patchpatch block is designed to take your embroidery game to new heights by allowing you to create finished panels larger than your hoop size. 
No longer confined by the size of your hoop, you can now create larger panels with ease. Just imagine the possibilities!
5x7 hoop makes a 10-inch panel
6x8 hoop makes a 12-inch panel
8x10 hoop makes a 15-inch panel
9x14 hoop makes an 18.8-inch panel
10x16 hoop makes a 21-inch panel
This design set includes two versions - the true crazy patch version where you can have fun with fabrics and thread colors, or the quicker One Fabric version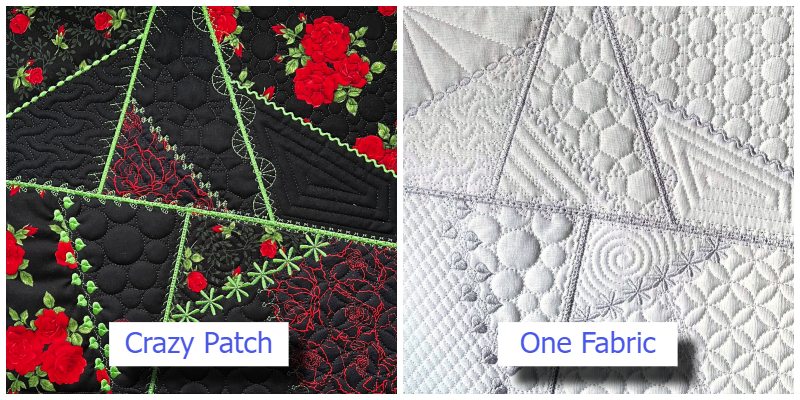 Once you've completed your large block, the fun has only just begun.
Transform your creations into cushion covers, adding a touch of charm and personality to your home decor.  Seamlessly join multiple blocks together to fashion a stunning quilt.  And that's not all! These panels can also be used as a single fabric, opening up a world of exciting projects such as trendy bags, accessories, or even unique garments.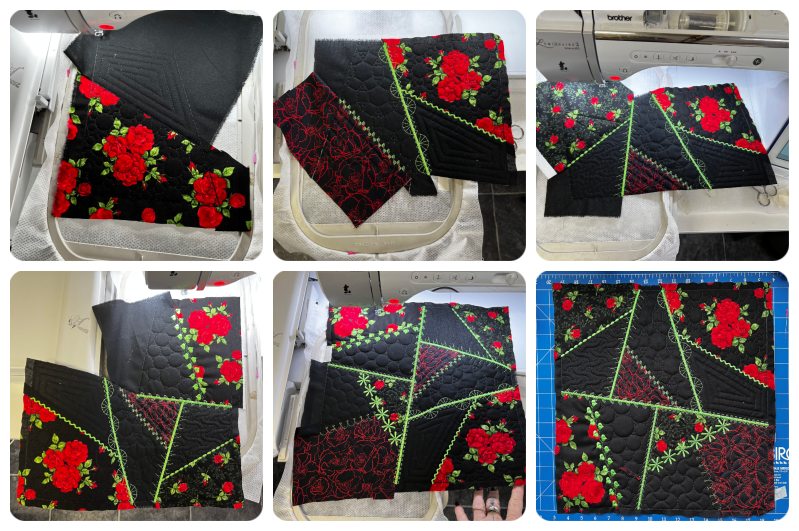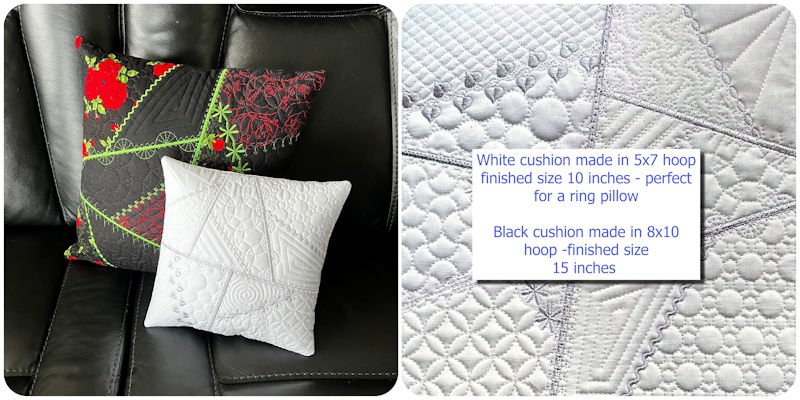 Kay has created a detailed video showing you how to make this panel
Darina used these panels to make her Walker Bags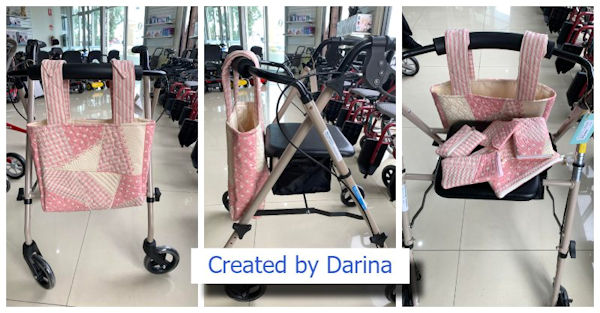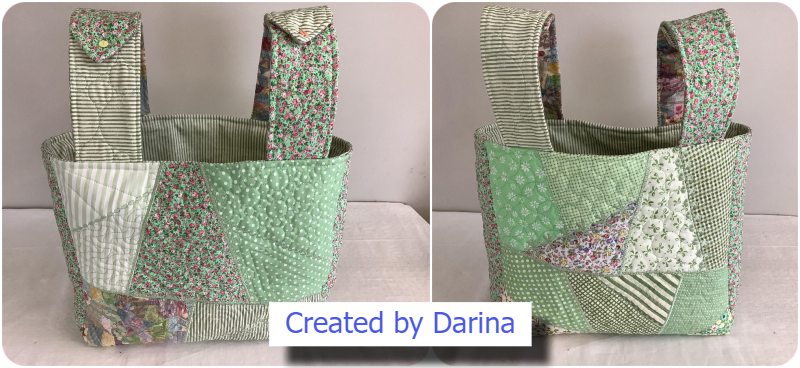 When I created this panel, it was with the idea of using the panels as a base for other projects - Darina wowed us, using the panels for her Walker Bag, and I'm so happy to see these clever projects coming thru.
Kathryn has used the panels and a bag pattern to make this amazing Bag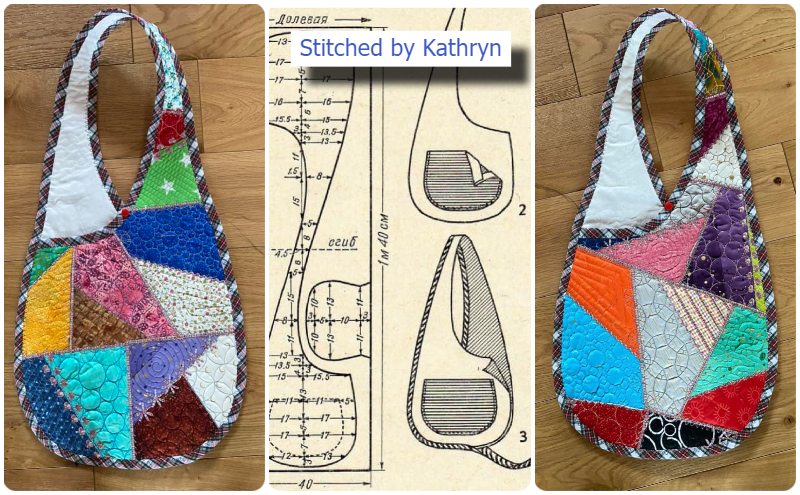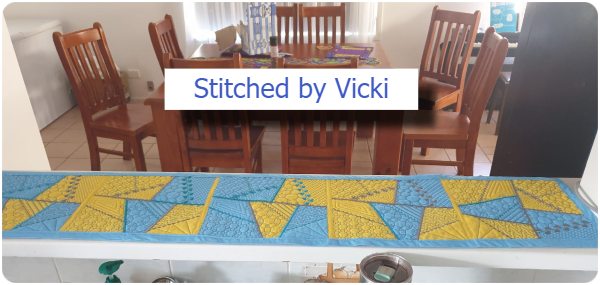 ---
This Quilt makes me want to retire (for a few weeks anyway) - this is exactly what I had envisioned when I made the Large crazy Patch Blocks.

Sherry used the 8x10 size and made this absolutely awesome quilt as a wedding gift for her Nephew 

It is stunning!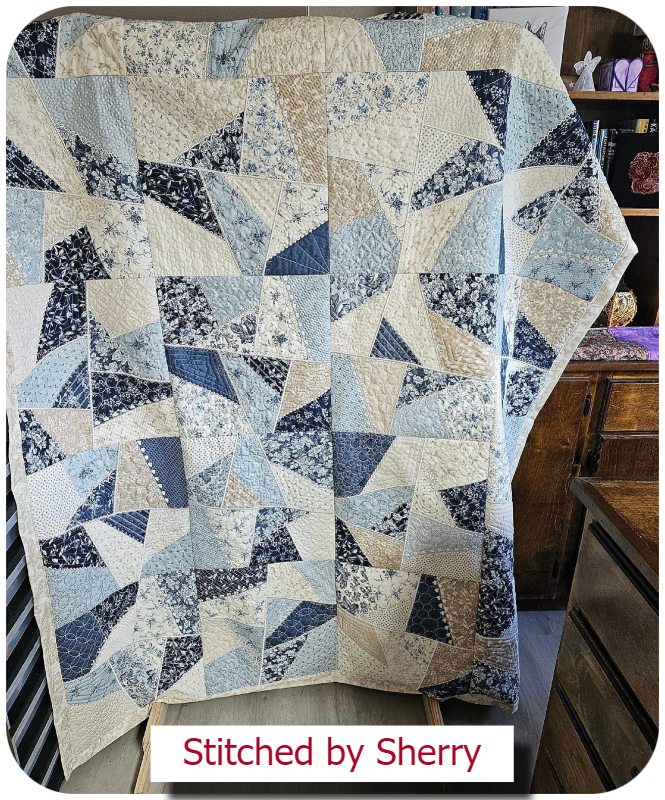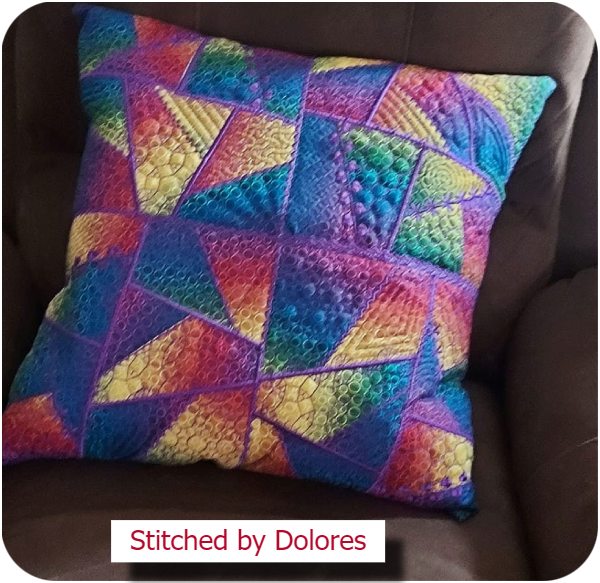 ---
Please click on photo below to view larger image
| Hoop Size | Model | Type | Year |
| --- | --- | --- | --- |
| 5x7 | | | |
| 8x10 | | | |