arrow_circle_down Designs
arrow_circle_down Subscribe
arrow_circle_down Large Applique Nutcracker Drummer
Large Applique Nutcracker Drummer by Kays Cutz
I have received so many requests for another nutcracker so here is the Nutcracker Drummer. The drummer is of a very similar size to the soldier so together they will make a great complementary pair.
He can be made completely reversible with two completely different looks on each side to hang in your window or door or you can make him single sized with no backing and turn him into a beautiful festive wall hanging. Provision has been made for adding faux fur for the hair beard and moustache on the front but still retaining a lovely quilting detail and definition and texture on the reverse side.
You can add a clear vinyl pocket on his hat and with the printable numbers from 1-60 included, he can countdown the days until Christmas or until a serving parent returns home maybe.
5" x 7" 6" x 9" 8" x 12" 10" x 16"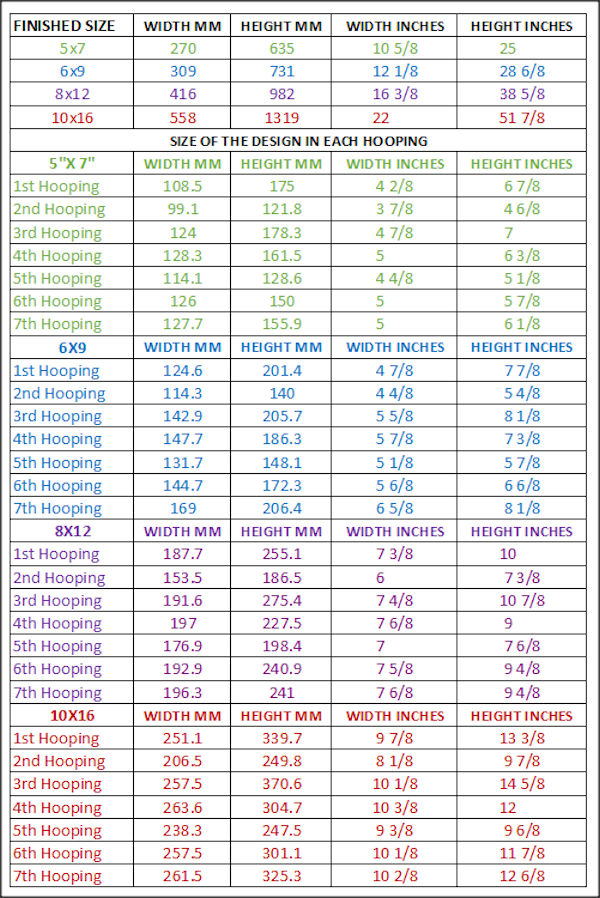 Sandy stitched these two amazing samples - the Blue one is the 8x12 size, the Red one is the 10x16 size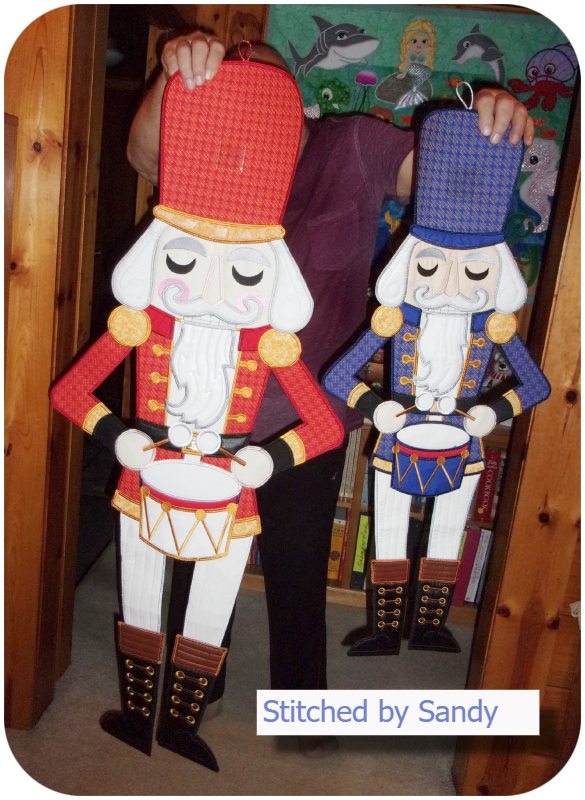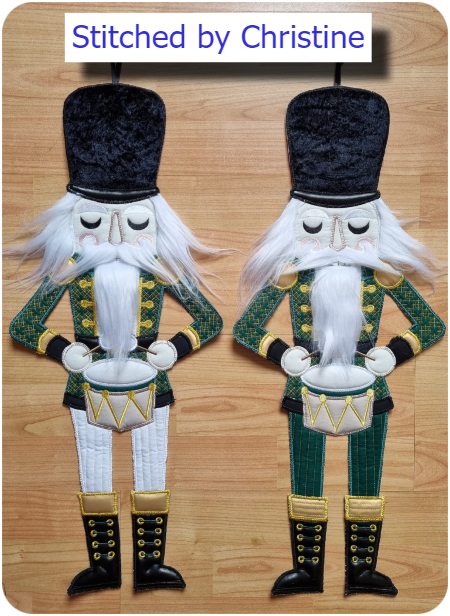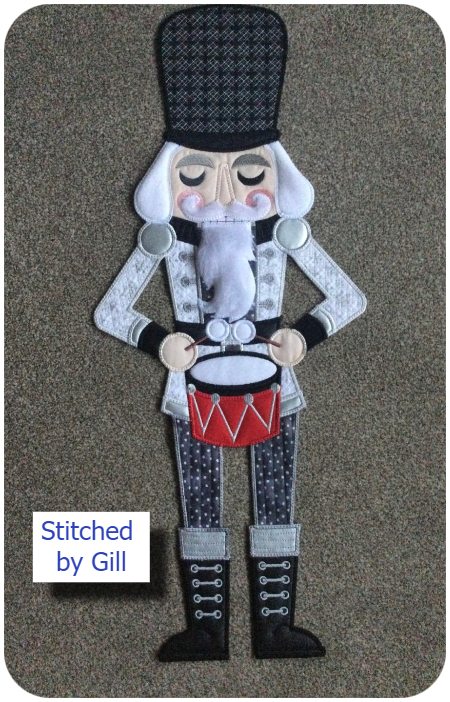 Need ideas for Colors/fabrics - view the original Nutcracker samples
| Hoop Size | Model | Type | Year |
| --- | --- | --- | --- |
| 8x12 | | | |