arrow_circle_down Designs
arrow_circle_down Subscribe
arrow_circle_down In the hoop Halloween Bowl
As requested, just in time for the spooky season – the in-the-hoop Halloween Bowl!
But wait, there's more to it than meets the eye!  Remove the wording and the spooky face, and you've got yourself a versatile bowl perfect for Fall or adding a touch of charm to your Thanksgiving table.
The completed bowl is the ideal size to hold a delightful assortment of trick or treat sweets.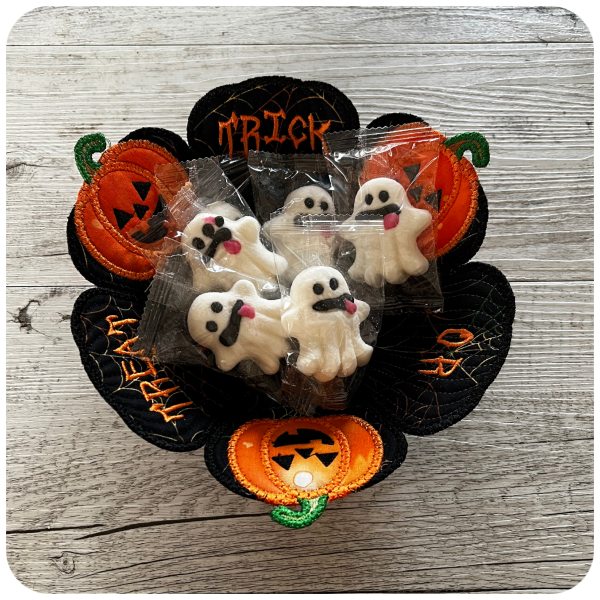 The Bowl is created and joined in the hoop, with the joining of the sides completed on your sewing machine.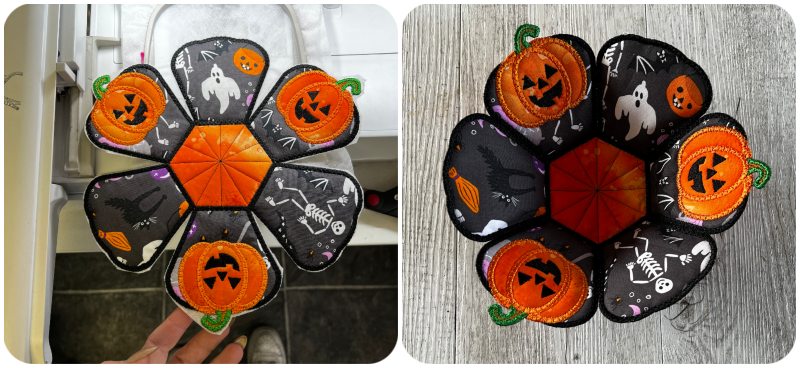 Make it with the Trick or Treat wording and spooky face, or skip those colors to make a 'fall' bowl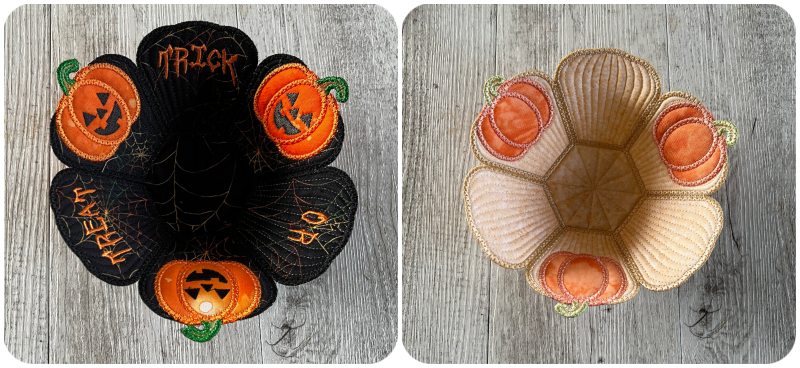 | | | | | | |
| --- | --- | --- | --- | --- | --- |
|  4X4 HOOP |  5X7 HOOP | 6X10 HOOP  |  8X8 HOOP |  9X9 HOOP |  10X10 HOOP |
| 8 inches | 8 inches | 8 inches | 7 inches | 8 inches | 9 inches |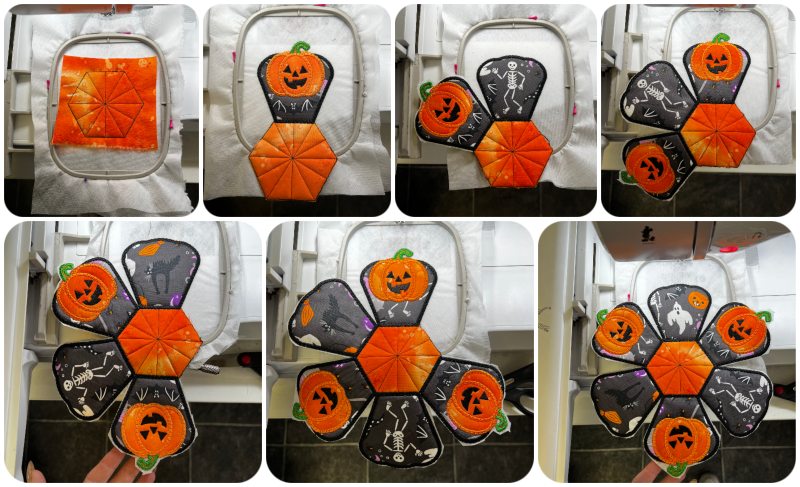 VIDEO
Watch Kay create the 5x7 version of this spooky bowl 
the joining techniques are the same for all multi-hooping bowls
 WATCH AND WIN

Kay is running a competition on her You-Tube Channel

and follow her Instructions for a chance to get this design for free.

(Prize will be drawn 26 October 2023)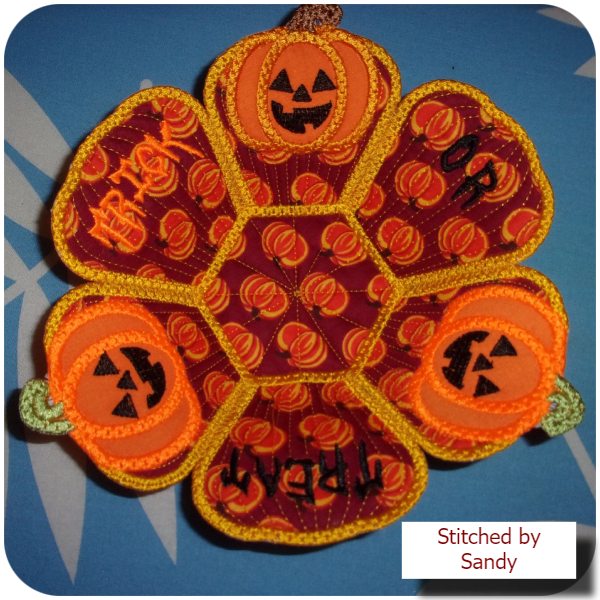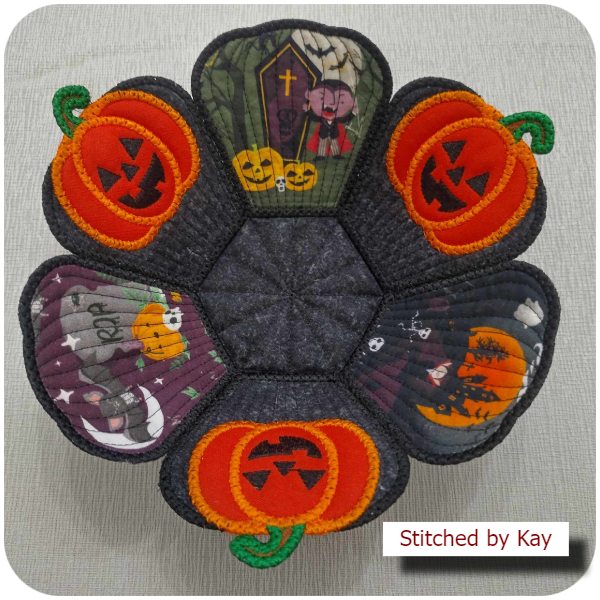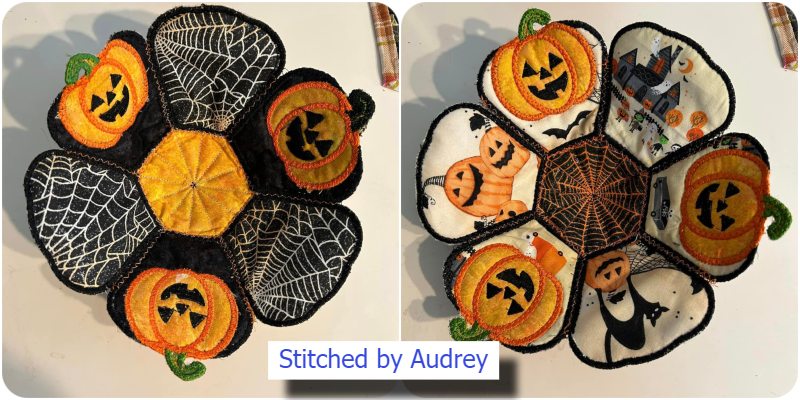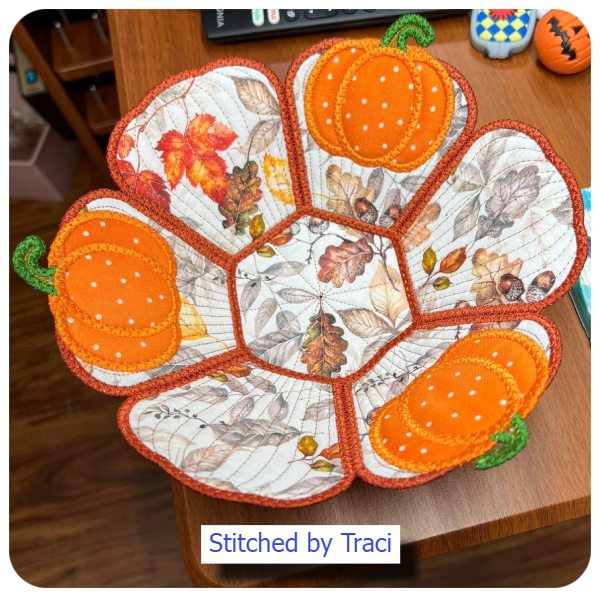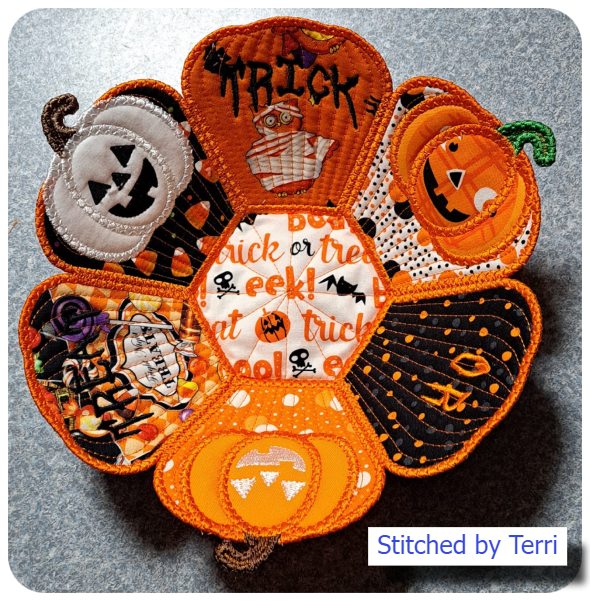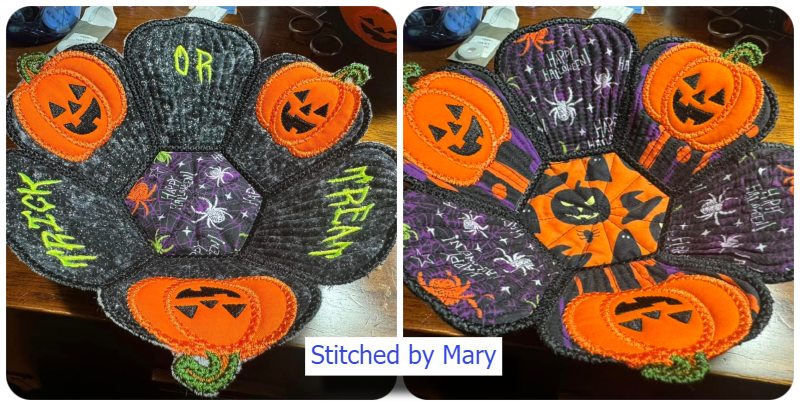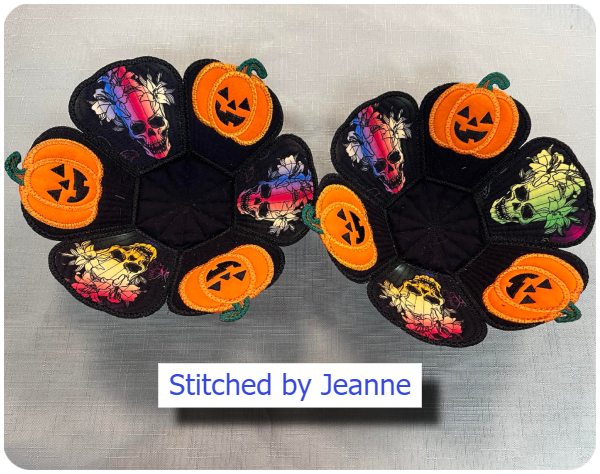 This design is another of our In the hoop Bowls - please click on photo below to view larger images
| Hoop Size | Model | Type | Year |
| --- | --- | --- | --- |
| 10x10 | | | |
| 4x4 | | | |
| 5x7 | | | |
| 6x10 | | | |
| 8x8 | | | |
| 9x9 | | | |