arrow_circle_down Designs
arrow_circle_down Subscribe
arrow_circle_down Floral Heart Cuties
This set has been a pleasure to digitise, and is yet another one of my favourites.  The very versatile set (5x7 hoop required) includes 8 designs with the floral hearts and cute animals, plus the 8 hearts by themselves. 
I can see some very cute pillowcases and /or cushions for little kids rooms - you could put an animal design on the front, then add the childs name to the heart design and use that for the back.  Cat and Dog lovers will enjoy the cat and dog designs, while the very tired bunny could be used for your easter projects - delivering easter eggs is hard work!!  The Lion could be "just li-on' around", while the monkey could be used with the wording "even monkeys sleep!".
The floral hearts by themselves will be perfect for using with monograms for a favourite friend.
---
INSPIRATION
Paula added her own wording to our Floral Heart Cutie designs to make this very very cute Quilt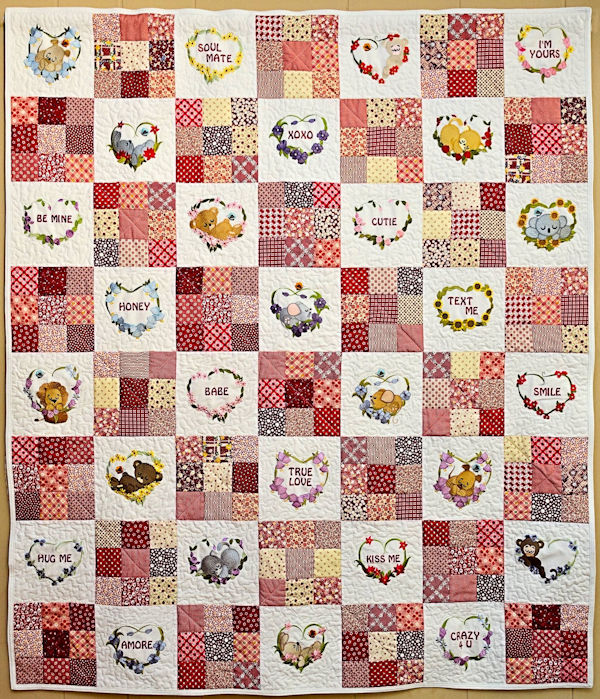 ---
Julie-Anne combined our Orange Peel Block with our Floral Cuties to create this stunning Quilt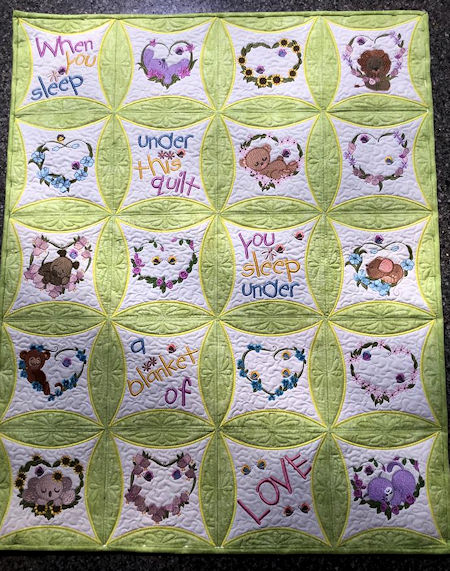 ---
Cindy used Floral Hearts and our So Sleepy designs for this beautiful quilt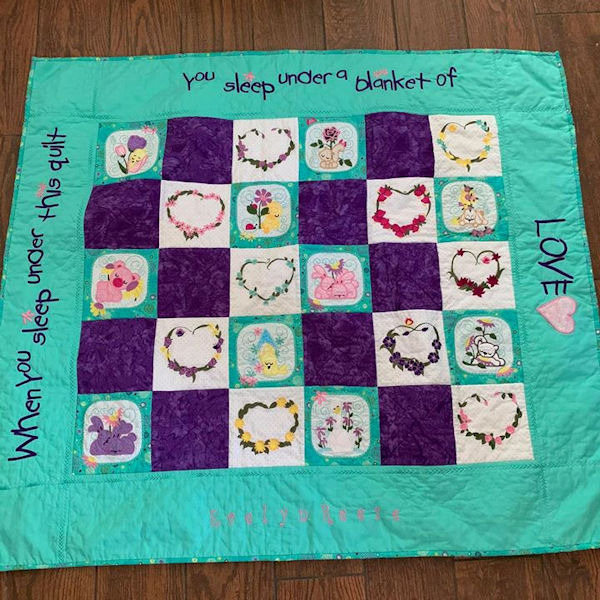 | Hoop Size | Model | Type | Year |
| --- | --- | --- | --- |
| 5x7 | | | |