arrow_circle_down Designs
arrow_circle_down Subscribe
arrow_circle_down First Friends
All you embroidery devotees will probably remember these cute designs from Clipartious, but we couldn't resist digitizing them ourselves.  This set was created especially to make a quilt for my best friends first grandchild.   We have also used the single designs on winter (yes its winter in New Zealand) sweatshirts for my little ones. 
All designs fit a 4 x 4 (100 x 100 mm) hoop. 
For full design details including size and colour chart please click here
Evelyn shared her beautiful embroidered fleece blanket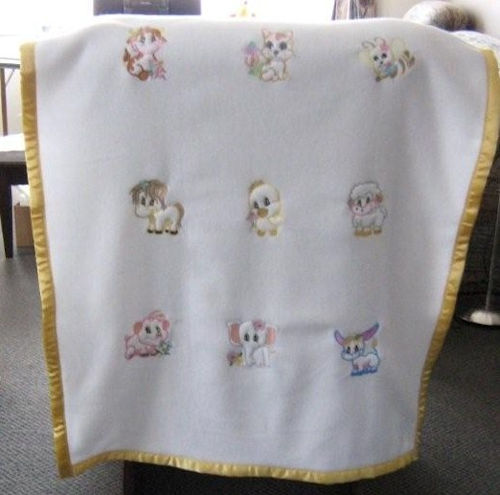 This stunningly beautiful Quilt was made by Rosalie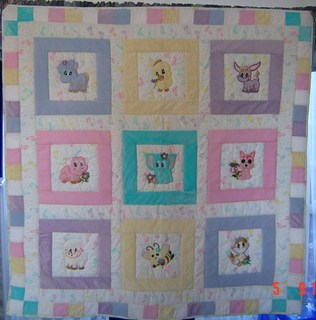 Alison used our designs on her cuddly Fleece Quilt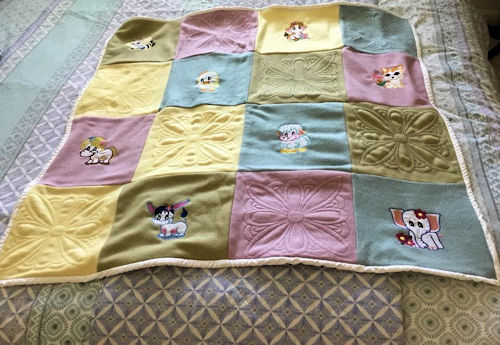 We Love Helen's Quilt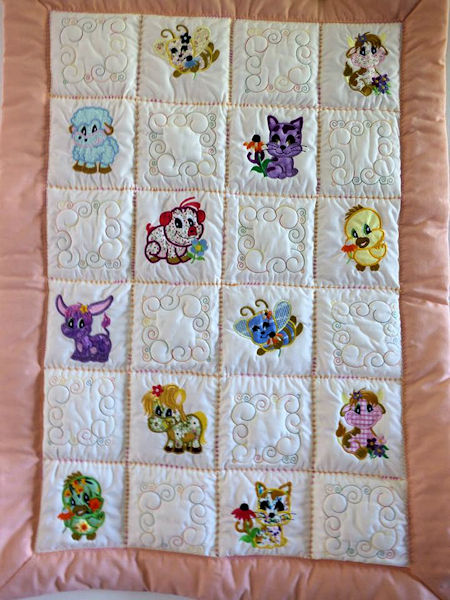 Judy created this beautiful Quilt with our First Friends and our Little Dreamers Set
Beautiful!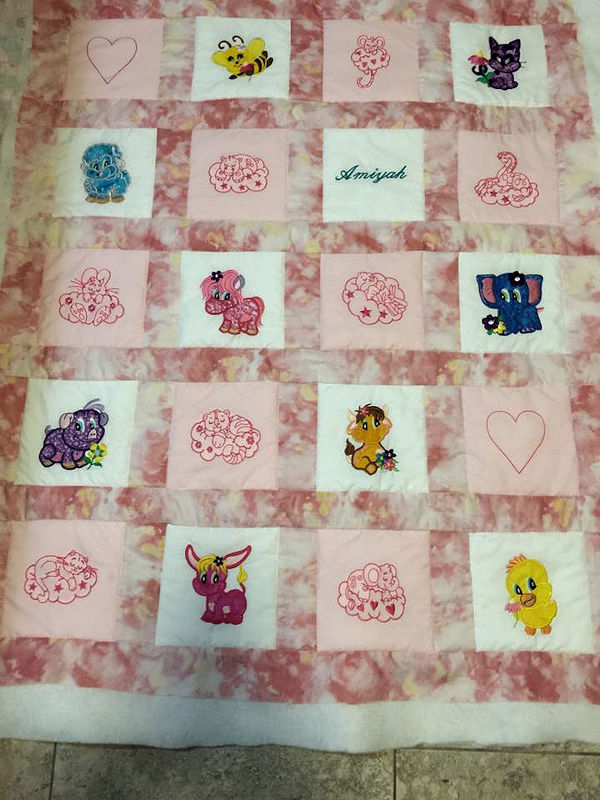 ---
Heather shared her mini Quilts she has made - The clever idea here is, Heather sometimes finds it hard to cut applique fabrics, so stitched the designs without adding fabric.   For me, sometime choosing a fabric for the animals is quite hard, so this idea on a white background is perfect!! and looks very effective.