arrow_circle_down Designs
arrow_circle_down Subscribe
arrow_circle_down First Friends
---
All you embroidery devotees will probably remember these cute designs from Clipartious, but we couldn't resist digitizing them ourselves.  This set was created especially to make a quilt for my best friends first grandchild.   We have also used the single designs on winter (yes its winter in New Zealand) sweatshirts for my little ones. 
All designs fit a 4 x 4 (100 x 100 mm) hoop. 
---

I used some of these designs on my Scallop Edge Quilt collection 2 Design set

---
INSPIRATION
---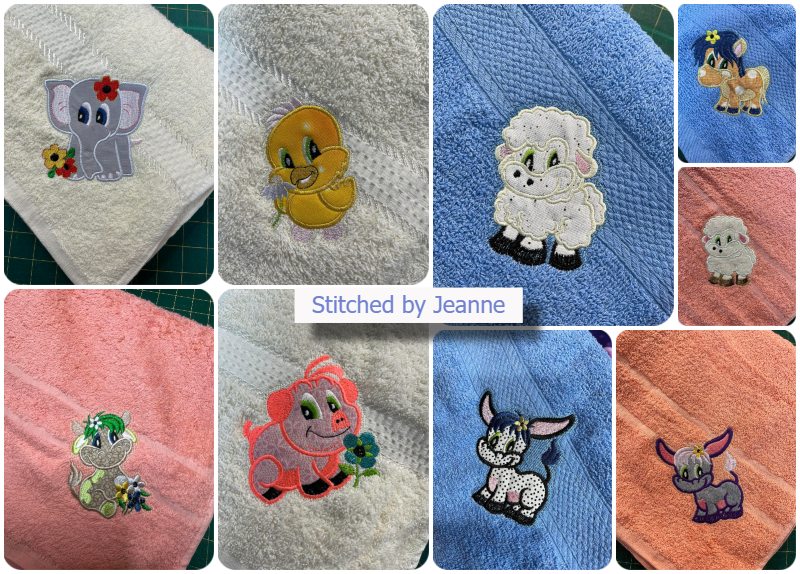 ---

---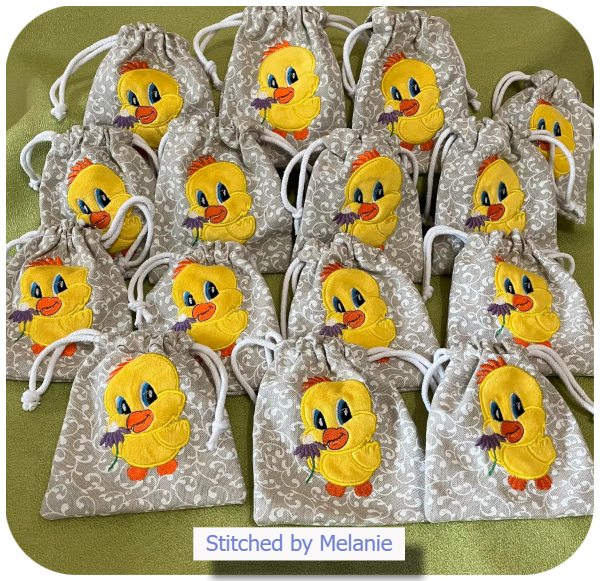 ---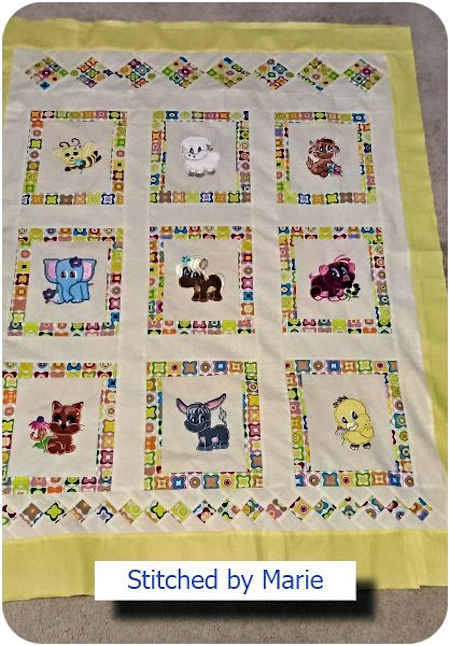 ---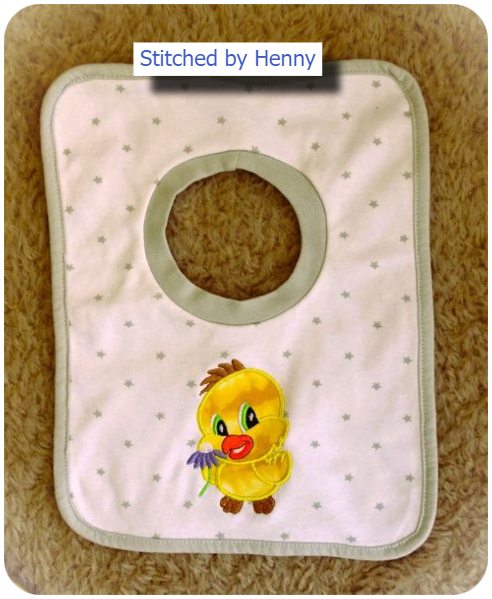 ---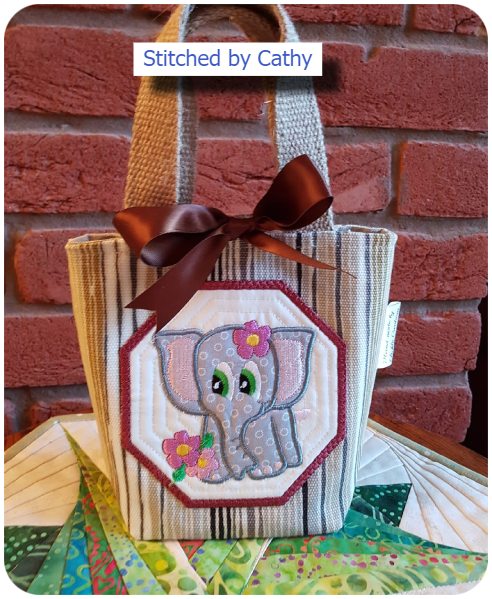 ---
---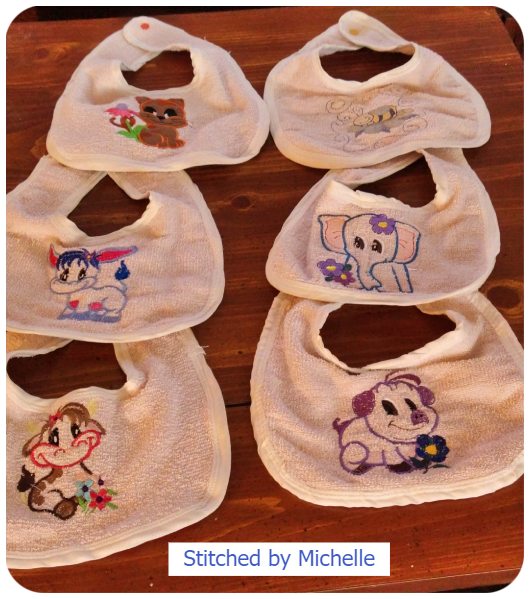 ---
Evelyn shared her beautiful embroidered fleece blanket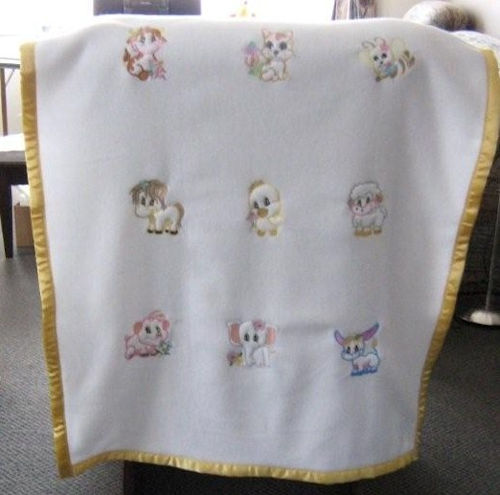 ---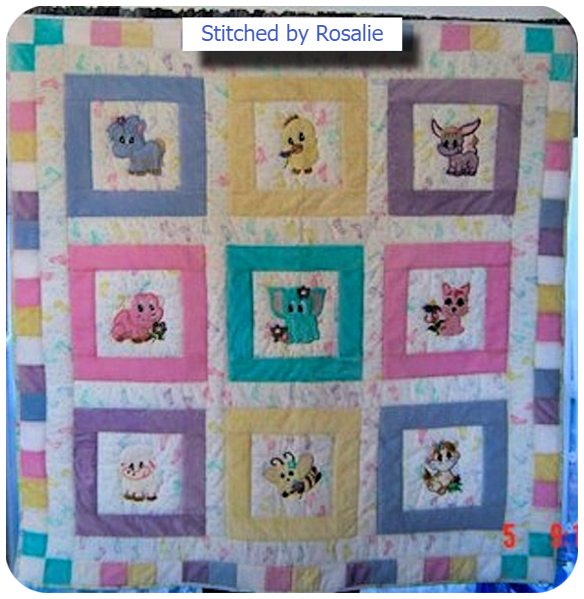 ---
Alison used our designs on her cuddly Fleece Quilt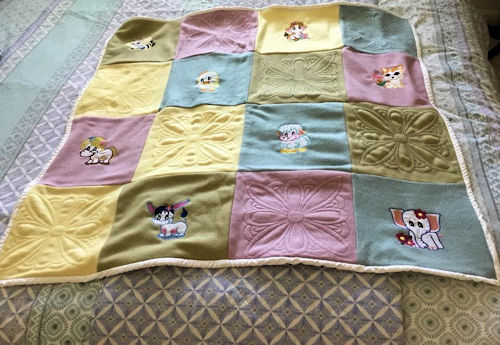 ---
We Love Helen's Quilt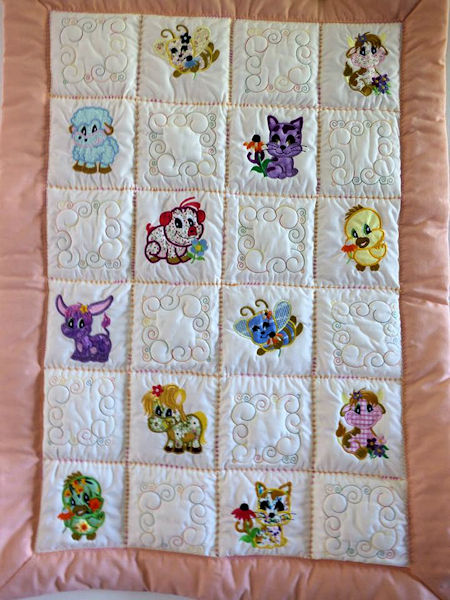 ---
Judy created this beautiful Quilt with our First Friends and our Little Dreamers Set
Beautiful!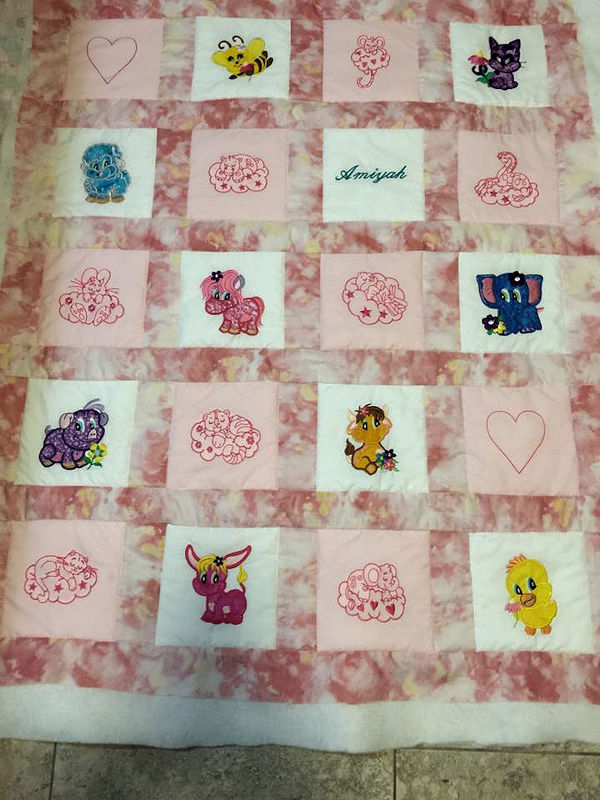 ---
Heather shared her mini Quilts she has made - The clever idea here is, Heather sometimes finds it hard to cut applique fabrics, so stitched the designs without adding fabric.   For me, sometime choosing a fabric for the animals is quite hard, so this idea on a white background is perfect!! and looks very effective.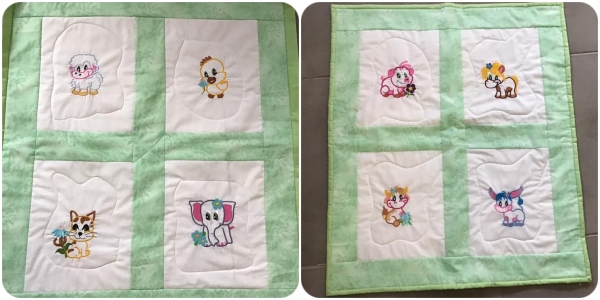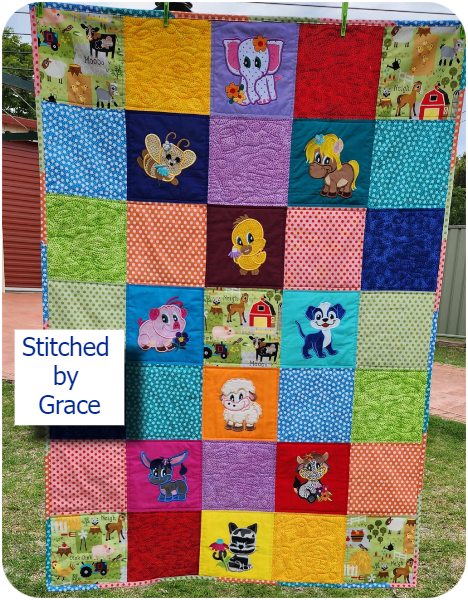 | Hoop Size | Model | Type | Year |
| --- | --- | --- | --- |
| 4x4 | | | |