arrow_circle_down Designs
arrow_circle_down Subscribe
arrow_circle_down Dress Up Daisy Clothes Add On
---
DRESS UP DAISY'S NEW WARDROBE by Faye's Threads
---
Hoop Sizes:  5x7 and 6x10"
Five new outfits for Daisy 
A Mermaid outfit, Sunday Best dress, Going Shopping, a Cycling outfit, and a dress to party in.
The kids are going to love Daisy's new Mermaid outfit even if it means bending her legs backward so that they don't peek out behind the tail.  Daisy won't mind the gymnastics, and the kids will have fun!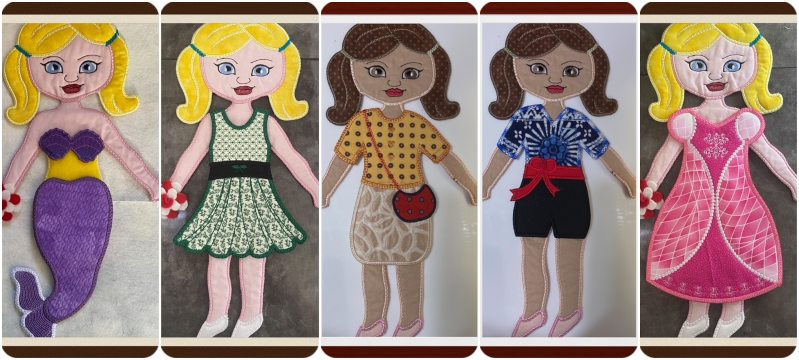 'Let's Party' is designed to take Daisy to either a formal event or a party with friends.
 'Sunday Best' dress is a cute little dress for Daisy to wear on Sunday outings and visits to relatives.
'Going Shopping' is a cute little outfit with a cross body bag.
'Let's Cycle' features bicycle shorts and a pretty sash on the waistband.
For a touch of added sparkle, Mylar can be used on the mermaid tail as well as the bodice on the Sunday dress.
Materials Required
· Water Soluble Stabiliser (WSS)
· Thin batting of your choice
· Fabric scraps in colours of your choice
· Mylar (optional)
· Backing fabric (I used felt)
---
 These clothes are designed to be used with our
(sold separately)
---
INSPIRATION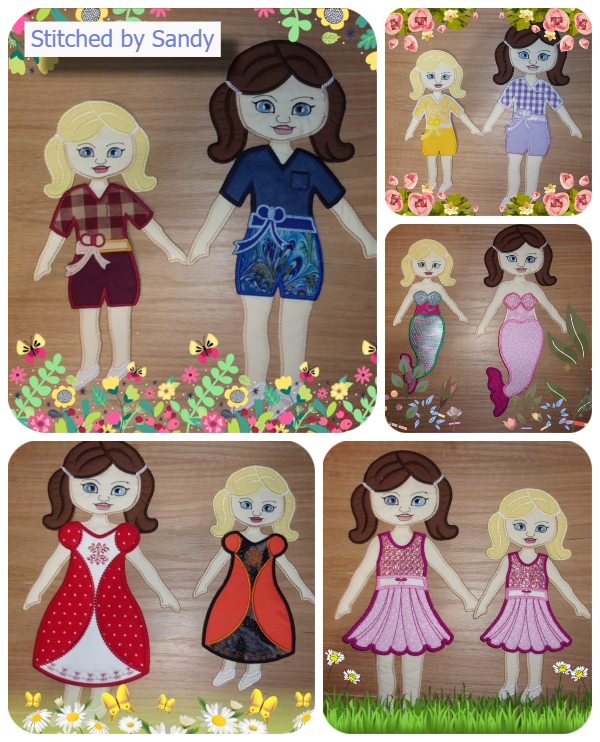 | Hoop Size | Model | Type | Year |
| --- | --- | --- | --- |
| 5x7 | | | |
| 6x10 | | | |