arrow_circle_down Designs
arrow_circle_down Subscribe
arrow_circle_down In the hoop Lined Purse
This Design Set Includes:
4 Hoop Sizes - 

5x7 5x10 5x8 6x10

All 26 Letter files per hoop size- No editing software needed
Fully Lined - No seams show 
Optional inside pocket/divider 
Mandala Coin Purse in 4 sizes
---
It started as the Mandala Coin Purse for me (it wasn't going to be for sale) My Daughter Jaime saw it and wanted one with the contrast corner for her phone and head phones (which does make it a very versatile set), so I've added a few sizes that make it practical for different size phones, glasses, crochet hooks or pencil cases.
You choose whether to make it one color, using your favourite fabric (like our Sloth sample), or add a contrast corner with or without the decorative stitching.
FINISHED SIZE
| | | | |
| --- | --- | --- | --- |
| 5x7 | 5x8 | 5x10 | 6x10 |
| 4.5 by 6.5 inches | 4.5 x 7.5 inches | 4.5 by 9.5 inches | 6 by 9.5 inches |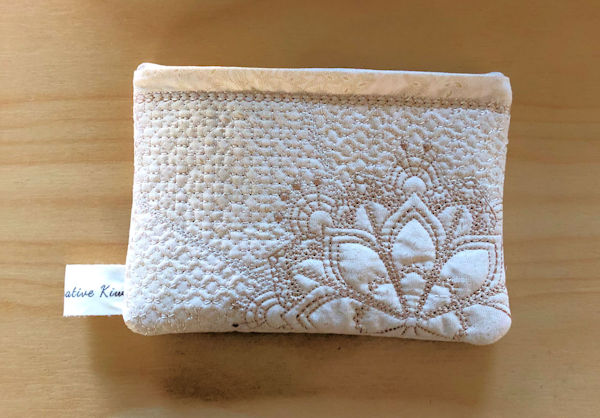 5x7 In the hoop Mandala Coin Purse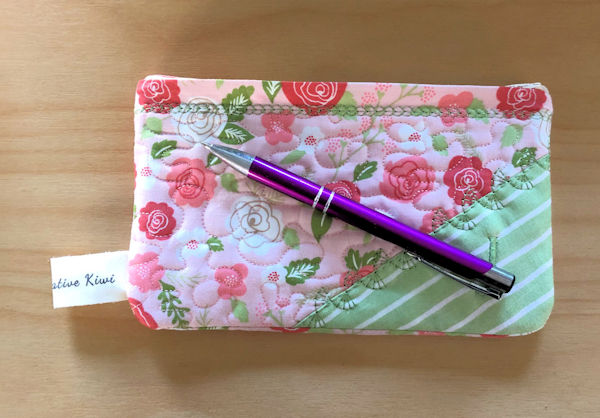 5x8 Coin Purse In the hoop
---
VIDEO
New to this style of design?
Watch Kay's Step by step video of our Free 4x4 Lined In the hoop Bag - it uses the same technique
---
Wow Ladies the Mandala version was more popular than I thought - I have now added it in all sizes instead of just 5x7
---
INSPIRATION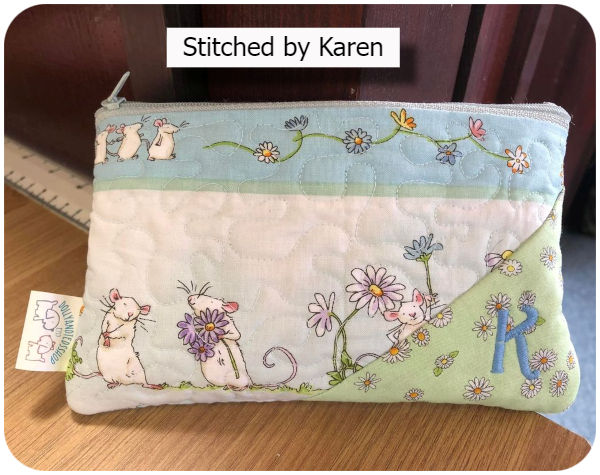 Here are some samples from the Group 
Darina has been making her purses in silk - simply gorgeous
Sandy stitched the pretty Blue one (top Rght)
Kay used denim to make her purse (middle)
and Lauren really added some zing with the initial (not Kreative Kiwi)
Thanks Ladies!!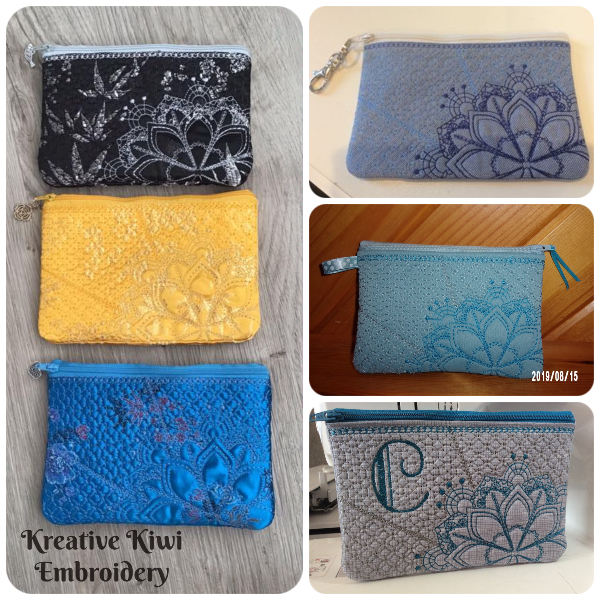 ---
Kathi created this beautiful Travel Set using our Mandala Notebook and In the hoop Lined Purse (Mandala) - now she has a Travel Notebook and camera Bag
| Hoop Size | Model | Type | Year |
| --- | --- | --- | --- |
| 5x10 | | | |
| 5x7 | | | |
| 5x8 | | | |
| 6x10 | | | |