arrow_circle_down Designs
arrow_circle_down Subscribe
arrow_circle_down Christmas Placemat 2 - In-the-hoop
---
In case you are new to the world of large applique designs, let me fill you in. A large applique design is one which needs 2 or more hoopings, with the joining completed as you stitch, in the hoop. The beauty of my large applique designs is you can quickly create a 3D Design much larger than your hoop.
---
IN THE HOOP CHRISTMAS PLACEMAT - 2

Our In the hoop Placemat/Table Topper is made in multiple hooping's - joined easily in-the-hoop like a Jig-saw.
FINISHED SIZE
5X5 Hoop            25cm by 25 cm – 10 by 10 inch
6X6 Hoop            31cm by 31cm – 12 by 12 inch
8X8 Hoop            37cm by 37cm – 15 by 15 inch
**You can just use the Centre Circle design by itself to create a Christmas Coaster
Completed Placemat

5x7 Hoop

Back of Placemat
---
We have created The Placemat so it is completely reversible - use a different backing fabric to create a completely different Placemat.
If you have editing software, I am more than happy for you to add your own designs, to create unique Placemats for yourself.
 

 

 

 

 

 

 

 

 

The Six designs above are

For all 3 hoop sizes.

 

OR..  Feel free to add your own design

 

 

This ORNAMENT design

Is only available for

6x6 and 8x8 Hoops

 

I tested it for 5x7, but it is too detailed, and did not stitch well
---
VIDEO
Watch Kay stitch her stunning Placemat
VIEW MORE LARGE APPLIQUE PLACEMAT VIDEOS
---
HELPFUL BLOGS
---
INSPIRATIONS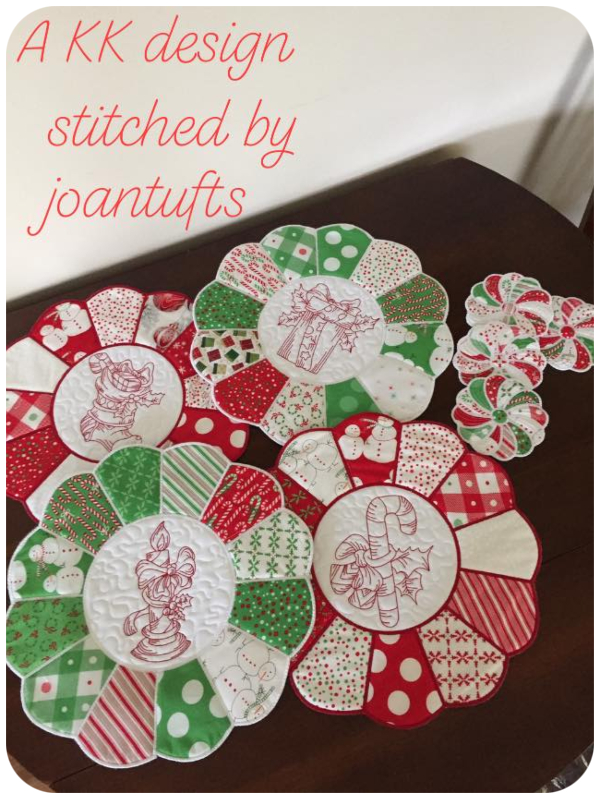 ---
Isn't it amazing the difference fabric makes
Sandy created this stunning Placemat!!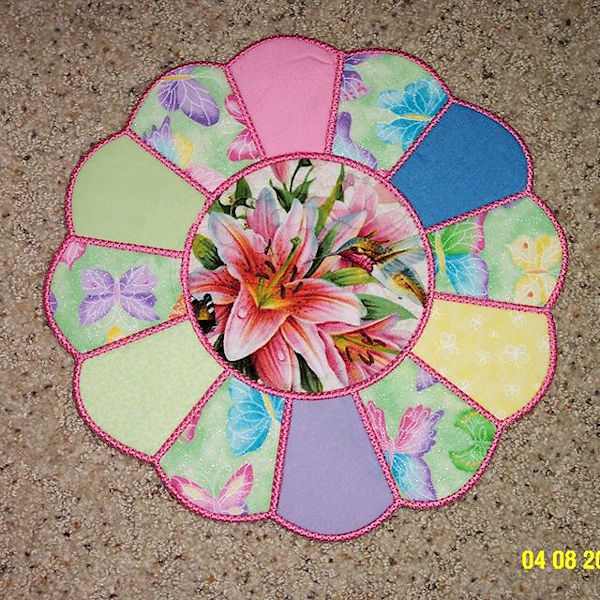 ---
Susan created this beautiful placemat - perfectly fussy cutting her fabric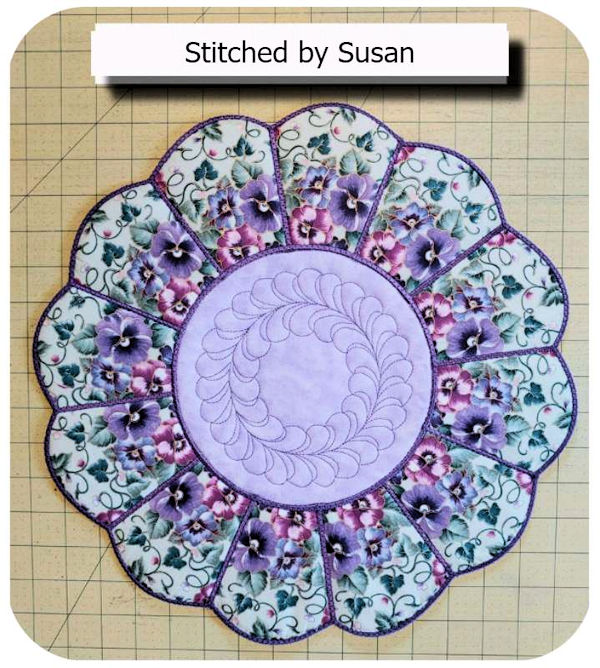 ---
What a great idea is this!!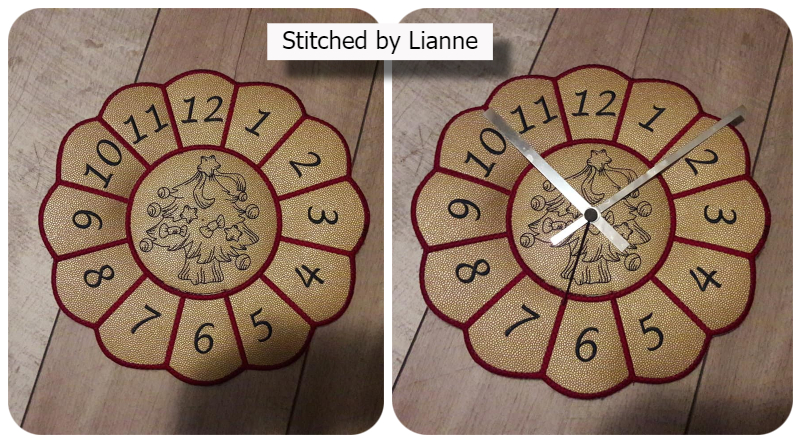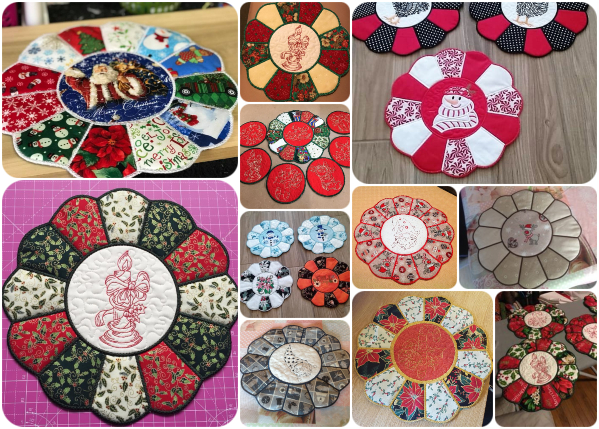 ---
There are just too many photos shared by our Kreative Kiwi members to show on this page!
| Hoop Size | Model | Type | Year |
| --- | --- | --- | --- |
| 5x5 | | | |
| 6x6 | | | |
| 8x8 | | | |