arrow_circle_down Designs
arrow_circle_down Subscribe
arrow_circle_down Pretty Petals Placemat
---
In case you are new to the world of large applique designs, let me fill you in. A large applique design is one which needs 2 or more hoopings, with the joining completed as you stitch, in the hoop. The beauty of my large applique designs is you can quickly create a 3D Design much larger than your hoop.
---
Get two looks for the price of one, (or the work of one) when you showcase your favourite fabric or embroidery designs on this completely reversable large quick stitching Placemat/Topper
FINISHED SIZE
5x7 Hoop

6X8 Hoop

8x10 Hoop

14.5 by 12.5 inches

36 by 32 cms

17 by 15 inches

43 by 37 cms

22 by 19 inches

55 by 48 cms
---
VIDEO
While we do not have a video of instructions for this design, we do have this step-by-step guide of our Simply Circles Placemat which features similar techniques.
VIEW MORE LARGE APPLIQUE PLACEMAT VIDEOS
---
HELPFUL BLOGS
---
INSPIRATION
Our talented Group Admins had a play with the design over the weekend - they all said how large the design was!
Kim used the Florals - Front and Back View
Darina used the Daisy's - perfectly complimenting her Daisy Coaster Holder
and Christine's getting ready for Halloween!
Thanks so much  for sharing Ladies!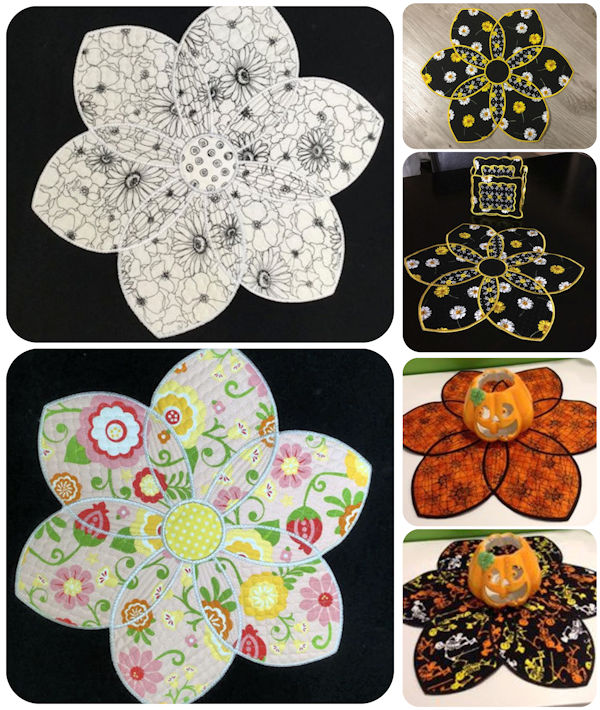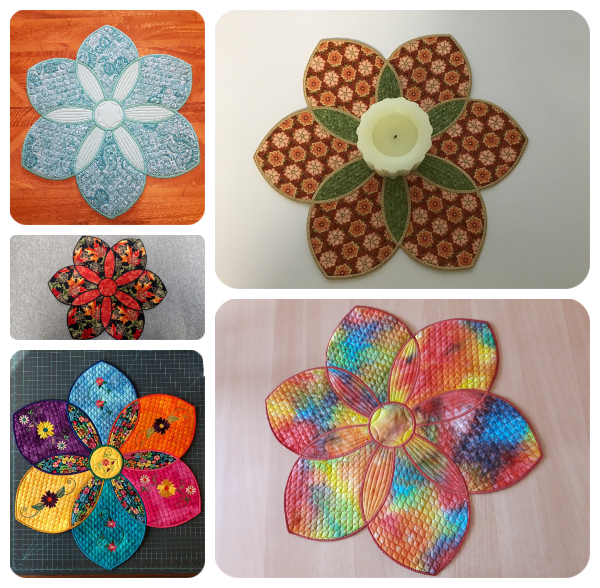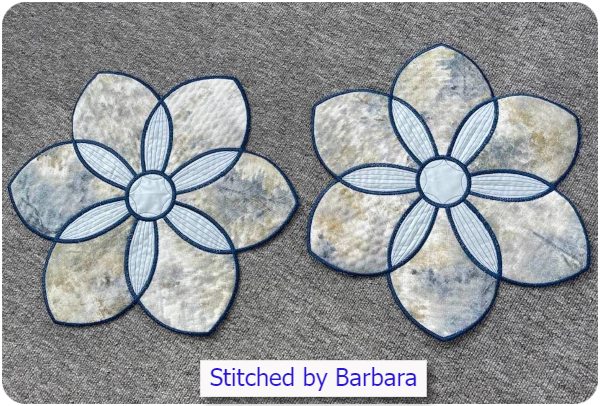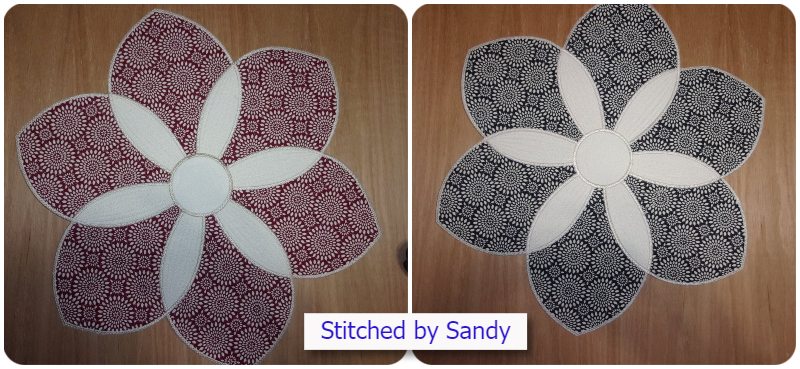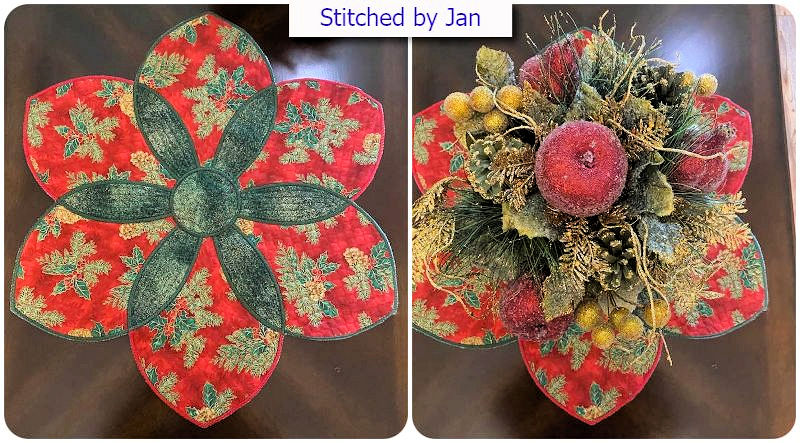 ---
Click here to view more designs made by our Kreative Kiwi group members for more inspiration!
| Hoop Size | Model | Type | Year |
| --- | --- | --- | --- |
| 5x7 | | | |
| 8x10 | | | |