arrow_circle_down Designs
arrow_circle_down Subscribe
arrow_circle_down One Hooping Lined Christmas Stocking
One hooping, fully Lined In the hoop Christmas Stocking
I have had so many requests for a one-hooping, lined Stocking, AND a Dog stocking, (we all love our fur babies) so this ticks all boxes
(Sin and Tom are just 2 of my fur-babies – I have 4 more to make for my animals.)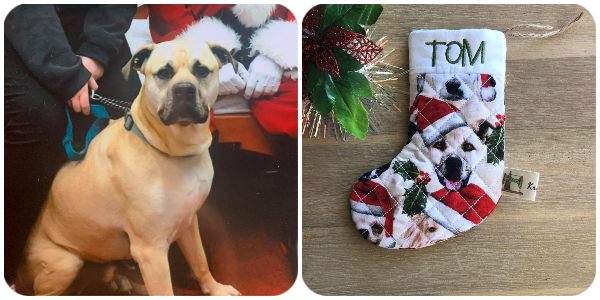 I had to make Tom this stocking - the fabric looks so much like him!!
---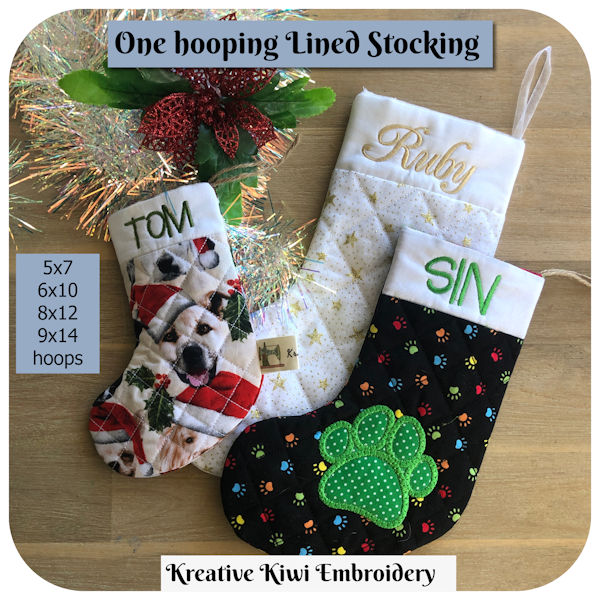 The written instructions include the non-dog or 'plain' stocking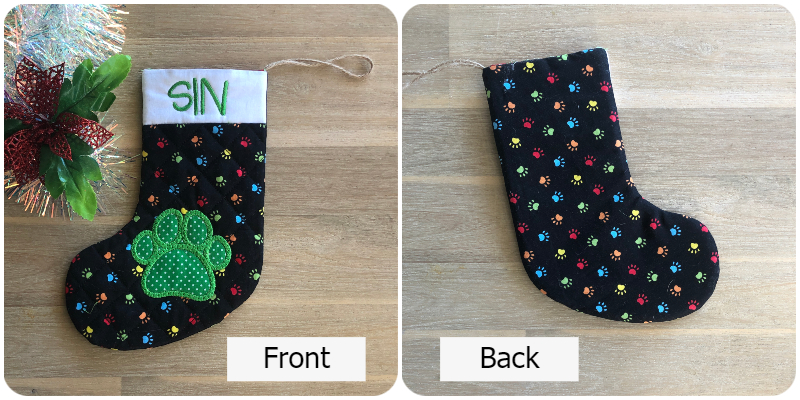 In keeping with the one hooping, quick idea, the back of the stocking is an unquilted piece of fabric.  If you prefer to have a quilted backing, you can pre-quilt a piece of fabric.
Download our FREE CROSS HATCH Quilting set (matches the Stocking front)
---
FINISHED SIZE
5x7

130X180 mm

6x10 Hoop

160x200 mm

8X12 Hoop

200x200mm

9x14 hoop

230x360mm

5x7 inches

6.5 by 9 inches

8 x 11 inches

9x12.5 inches
---
VIDEO
Kay has created a fantastic step-by-step video showing how to make this
The video shows in detail
Placement of the fabrics
Adding Lining Front and Back
Adding your own lettering
Removing WSS to get your turning gap
---
INSPIRATION
| Hoop Size | Model | Type | Year |
| --- | --- | --- | --- |
| 5x7 | | | |
| 6x10 | | | |