arrow_circle_down Designs
arrow_circle_down Subscribe
arrow_circle_down Large Mandala Topper-Coaster
---
In case you are new to the world of large applique designs, let me fill you in. A large applique design is one which needs 2 or more hoopings, with the joining completed as you stitch, in the hoop. The beauty of my large applique designs is you can quickly create a 3D Design much larger than your hoop.
---
Our In-the-hoop Mandala Topper is made in multiple hooping's - joined easily in-the-hoop like a Jig-saw.    We have included the Mandala Coaster which is made in just one hooping.
This is a design where you can really play with fabric and thread Combinations – I used 3 shades of the thread colors – light to dark, but you could easily just use pick your favourite colors to go with your table-ware I can't wait to see what you create!!
---
FINISHED SIZE - TOPPER
6X10 Hoop                                   36cm by 36cm – Just over 14 by 14 inch
5X7 Hoop                                     25cm by 25cm – Just over 10 by 10 inch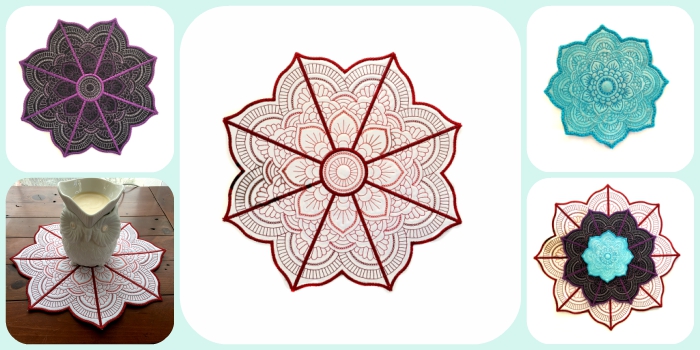 ---
FINISHED SIZE -COASTER
6X10 Hoop                                          15.5cm by 15.5cm -Just under 6 by 6 inch
8x8 Hoop                                            19.5cm by 19.5cm – Just under 8 by 8 inch
5X7 Hoop                                         12.5cm by 12.5cm – Just under 5 by 5 inch
---
I really Love these Mandala Designs – they do look stunning as Table Toppers and Coasters.  I also stitched the completed Mandala's to a Cushion and a small Tote Bag.   One day, I will do a cluster of the Mandalas, and add them randomly to a Quilt!!

---
VIDEO
Check out our step-by-step video instructions on how to make this design
VIEW MORE LARGE APPLIQUE PLACEMAT VIDEOS
---
HELPFUL BLOGS
---
INSPIRATIONS
Sue has totally amazed me with her Magnificent Mandala Quilt
Sue created 25 Mandala's, stitched them to the Blocks AND free motioned all the Quilting
Incredibly Inspiring!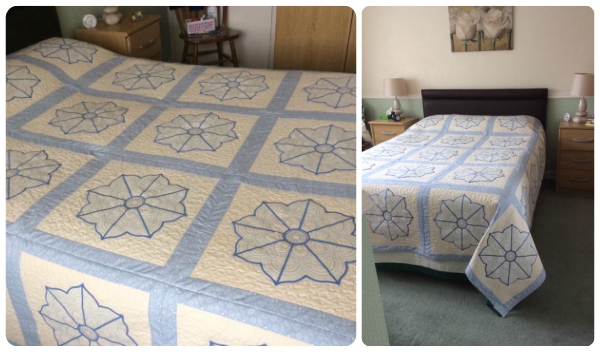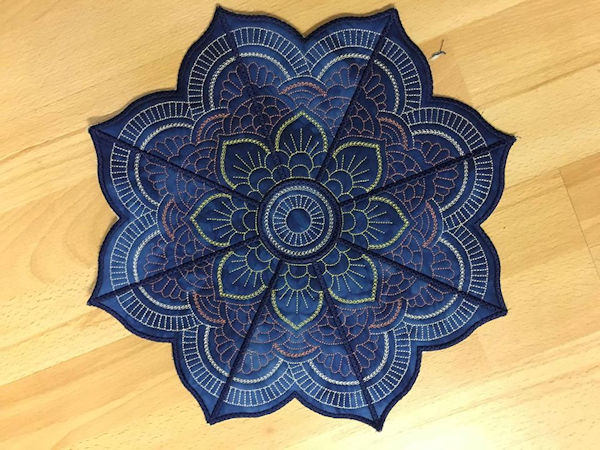 ---
Vickie used the Coaster design from this set to make the Front panel for her Bag (which is her own pattern)
awesome idea!!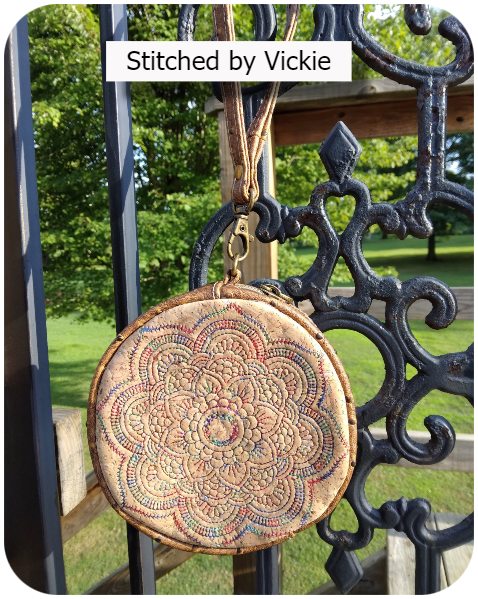 CLICK HERE TO VIEW MORE MANDALA PLACEMENT SAMPLES
| Hoop Size | Model | Type | Year |
| --- | --- | --- | --- |
| 8x8 | | | |