arrow_circle_down Designs
arrow_circle_down Subscribe
arrow_circle_down Large Crazy Patch Heart
---
In case you are new to the world of large applique designs, let me fill you in. A large applique design is one which needs 2 or more hoopings, with the joining completed as you stitch, in the hoop. The beauty of my large applique designs is you can quickly create a 3D Design much larger than your hoop.
---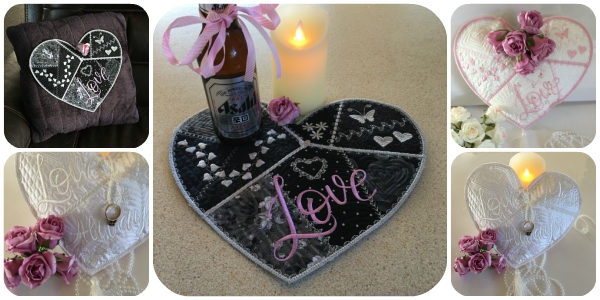 Our Crazy Patch Heart is created and joined completely in-the-hoop.
5X7 Hoop makes an  8X10 inch Heart
6X10 Hoop makes a 10.5X12.5 inch Heart
The Design Set Includes:
Two Styles – One Fabric and Crazy Patch (Multiple Fabrics)
Two Wording Options – Love and Love You Always
Two Hoop Sizes – 5X7and 6X10
We initially created the Heart, with the idea of making a Valentines Placemat, but we ended up with so much more
Wall Hanging
Cushion Applique
A Stunning Ring Cushion
(You could even add a back to our 'wall hanging' to make a gorgeous wedding bag)
---
HELPFUL BLOGS
---
INSPIRATION
How beautiful is this?
Shelley writes "I was inspired to make the crazy patch heart as soon as I saw the photo of my granddaughter- the colours in that photo were my inspiration"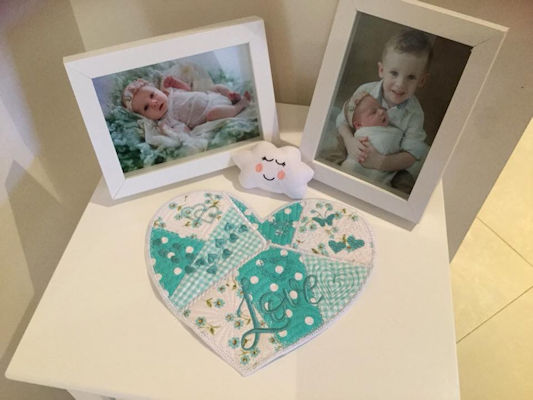 ---
Here is Kim's beautiful Heart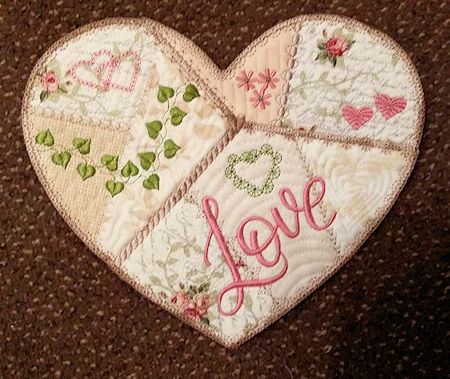 ---
Our Darling Darina created this heart for Mia to go with her Quilt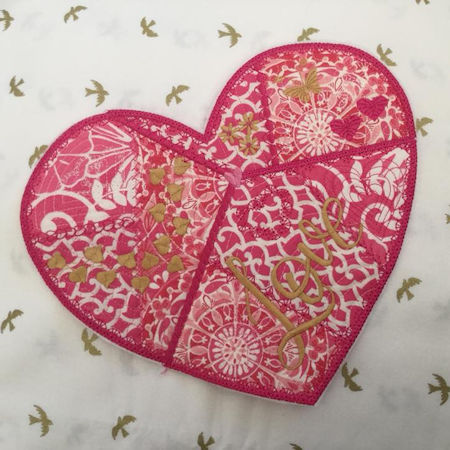 ---
I'm loving Anita's white satin heart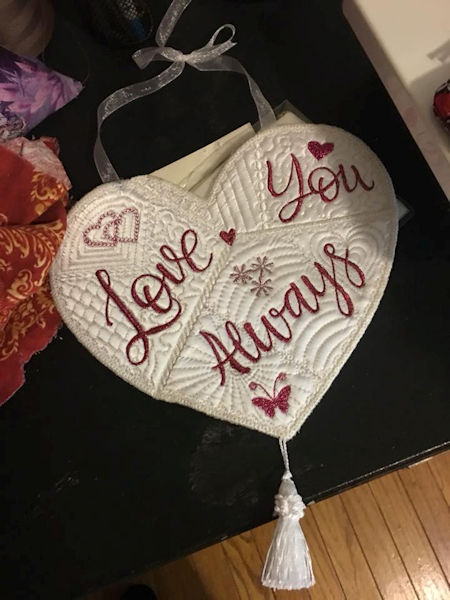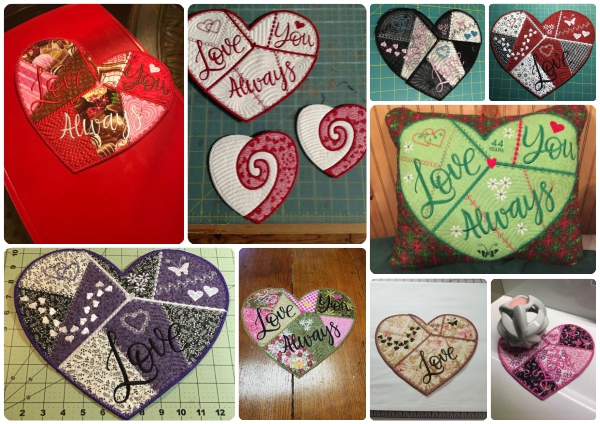 ---
I love how Liz has really enhanced our heart - adding lace and a backing to make a cushion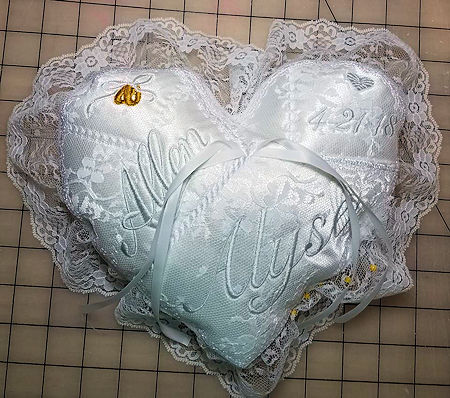 ---
Pam made this beautiful cushion made using our Crazy Patch Heart, and Lace Flower from the Crazy Patch Evening Bag Design
The wording says it all!!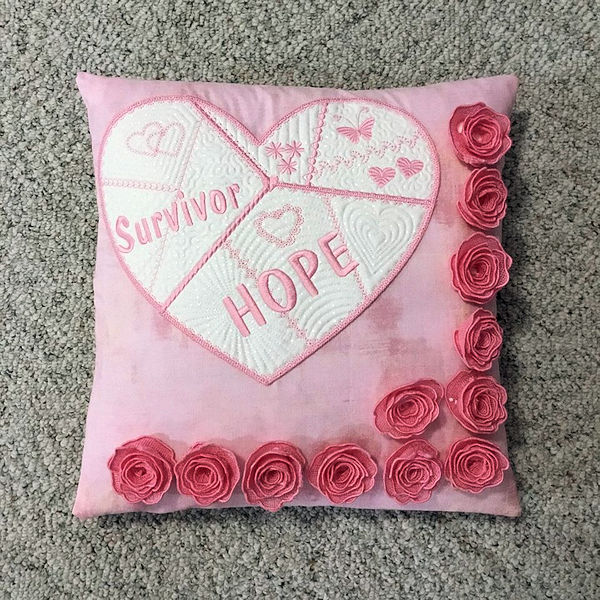 ---
Mary was asked to make a Ring Bearer Pillow out of her Sister-In-Laws Wedding Dress - Mary used our Large Crazy Patch Heart design - isn' it fantastic  The lace is also from the Wedding Dress - amazing work Mary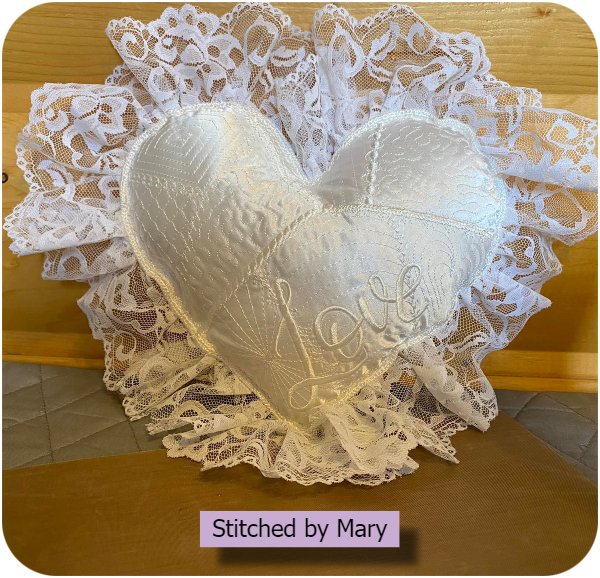 Click here to view more designs made by our Kreative Kiwi group members for more inspiration!
VIEW MORE ITEMS MADE WITH OUR CRAZY PATCH EMBROIDERY DESIGNS
VIEW SAMPLES OF OUR LARGE APPLIQUE PLACEMATS
---
View more items made with our Crazy Patch Embroidery Designs
---