---
Our Crazy Quilt Table Runner is created with 7 Segments – joined together completely in-the-hoop
 The Table Runner is then completed with your sewing machine.
Full Photo Instructions included
---
Finished Size
Finished Panel Size – (excluding seam allowances)
·         6X10      9.5 Inches High – 29 Inches Wide
·         5X7         6.5 Inches High – 19 3/4 Inches Wide
Finished Table Runner Size
·         6X10      12.5 Inches High – 32 Inches Wide (1.5-inch Border added)
·         5X7         8.5 Inches High – 21 3/4 Inches Wide (1-inch Border added)
This design includes a mix of quilting and decorative stitches - you can choose to quilt each piece, or showcase a special fabric.  Add your own designs as you wish.
I have created the designs, so that Panels 3-4 and 5-6 are the same shape (different designs and stitches) so, you can make your Table Runner Smaller by omitting Panels 5 and 6 (or 3-4) or, make an even longer table Runner by stitching panel 3 and 4 AGAIN after panel 6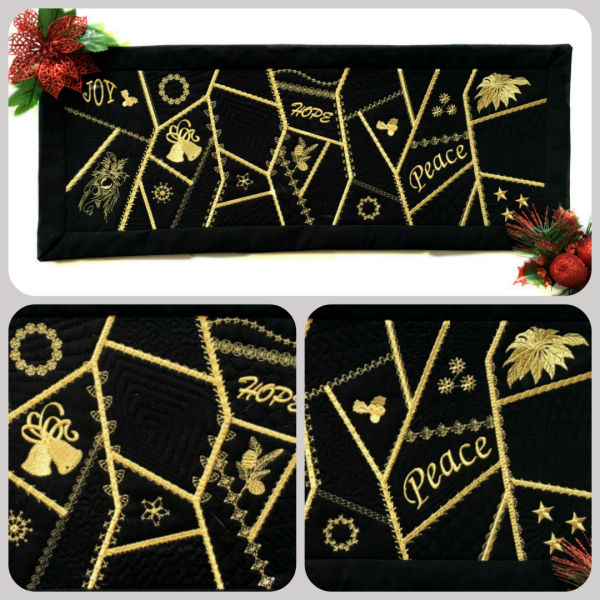 ---
Mozelle was awarded an Instant Win for her Crazy Patch Tabl Runner - the addition of praire points makes it look like a totally new design!!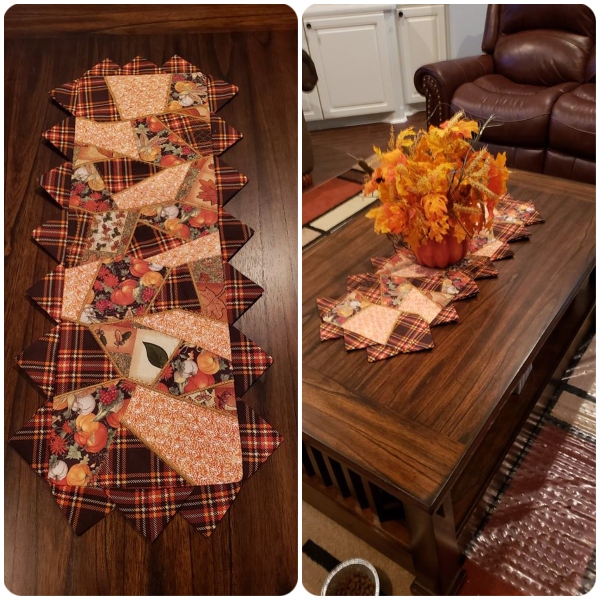 ---
 Dorothy writes: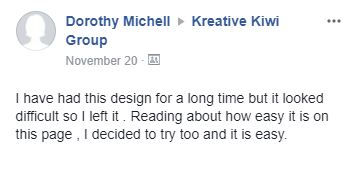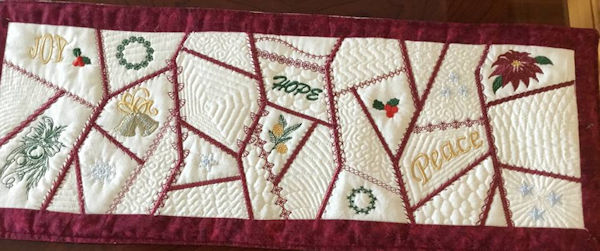 Narelle created this stunning Table Runner - LOVE your colors Narelle - It gives the design such a modern fresh look

---
Here is a small sample of Table Runners made and shared on our Kreative Kiwi Group
Click here to view larger photos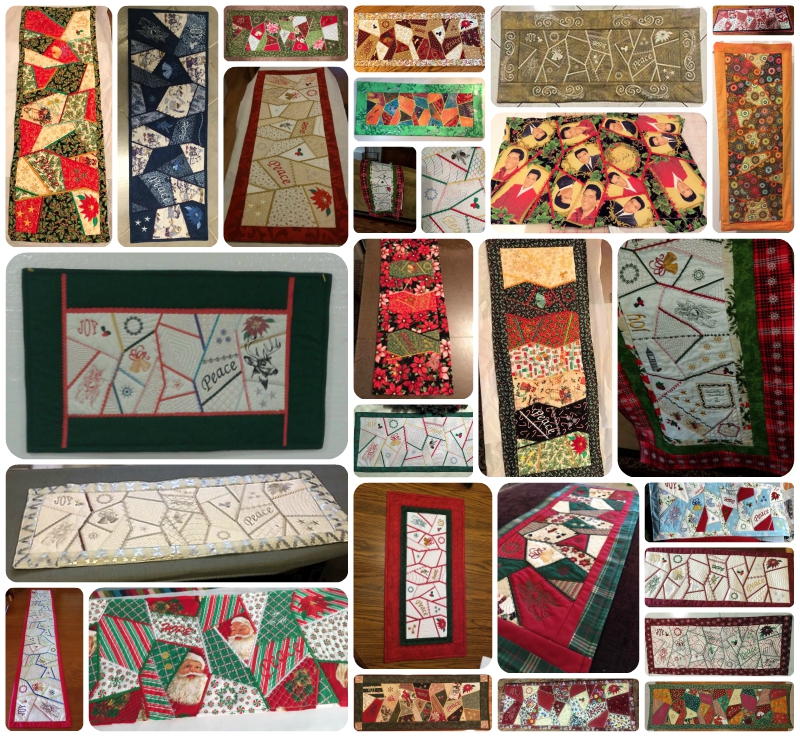 How 'kreative' is this?  Brigitte was awarded an Instant Win for her kreative use of our Table Runner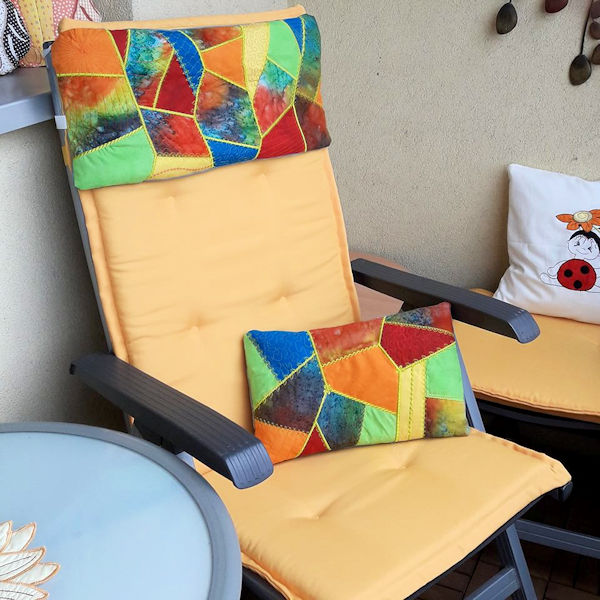 ---
View more items made with our Crazy Patch Embroidery Designs
---