arrow_circle_down Designs
arrow_circle_down Subscribe
arrow_circle_down Crazy about Octagons
---
In case you are new to the world of large applique designs, let me fill you in. A large applique design is one which needs 2 or more hoopings, with the joining completed as you stitch, in the hoop. The beauty of my large applique designs is you can quickly create a 3D Design much larger than your hoop.
---
 This is for our Members who love designs where they can add their own touch!  Whether it's using your favourite fabrics/colors or making a themed runner by adding seasonal embroidery designs, it's completely up to you.  You can even choose how big or small you make the runner, or, make individual Coasters.
3 Hoop Sizes 5x5 6x6 and 8x8
3 versions – Crazy Patch or One Fabric Blocks with joining stitches and Individual Coaster Designs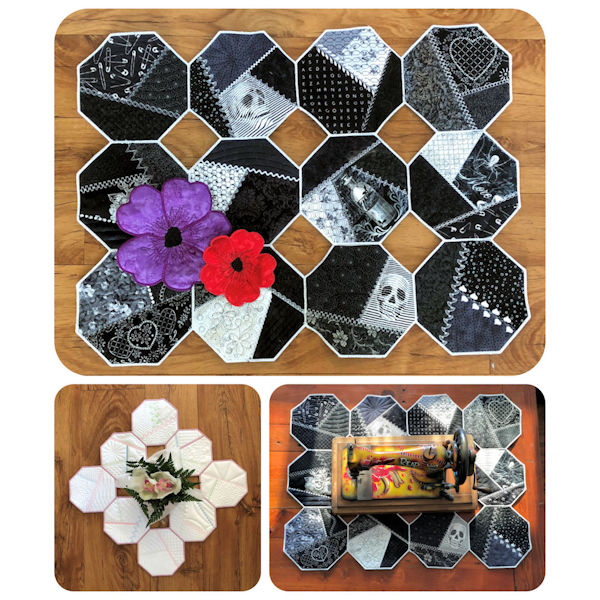 The design set includes the 12 different Crazy Patch Octagons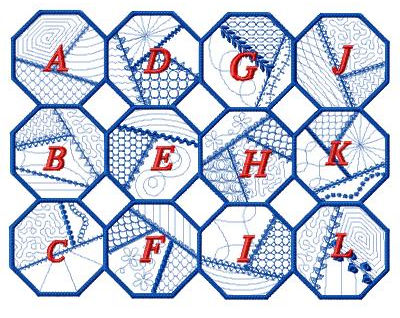 You can use them as a single design (Coaster File)
or join them in-the-hoop like the examples below
Blocks D & G. E and H, and F and L have the same joining stitches, so you can interchange
The 9 block sample, you could use Block G instead of Block D.
You can also make a longer Table Runner by repeating
Ie the 12 block sample can become a 15 block by repeating Blocks D E and F after G H I
Want it longer?  Repeat G H I
---
HELPFUL BLOGS
---
INSPIRATION
Wow Sandy is fast - we released the design yesterday, and Sandy has already whipped up this Autumn theme Runner
(the Leaves shown are Member Freebies)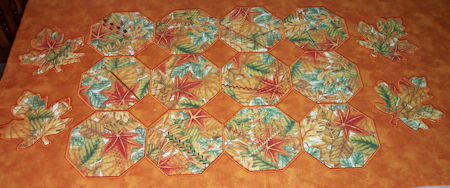 ---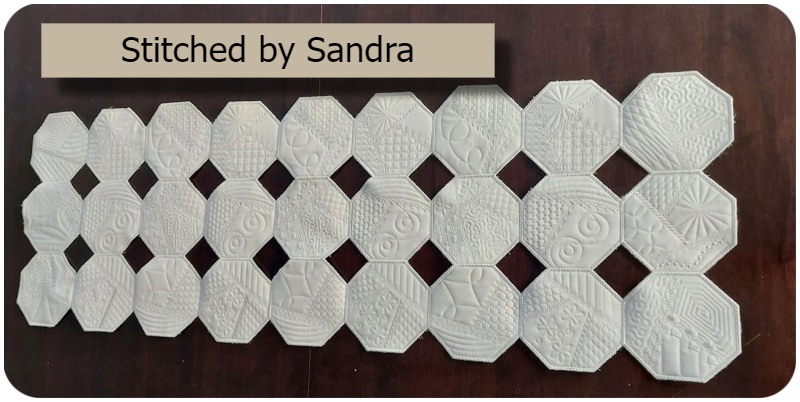 ---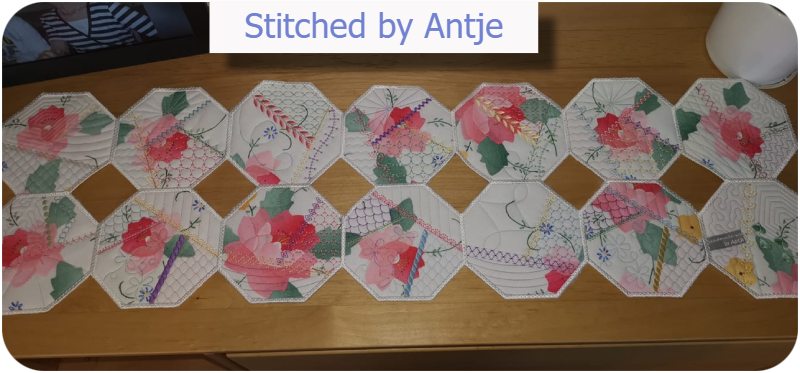 ---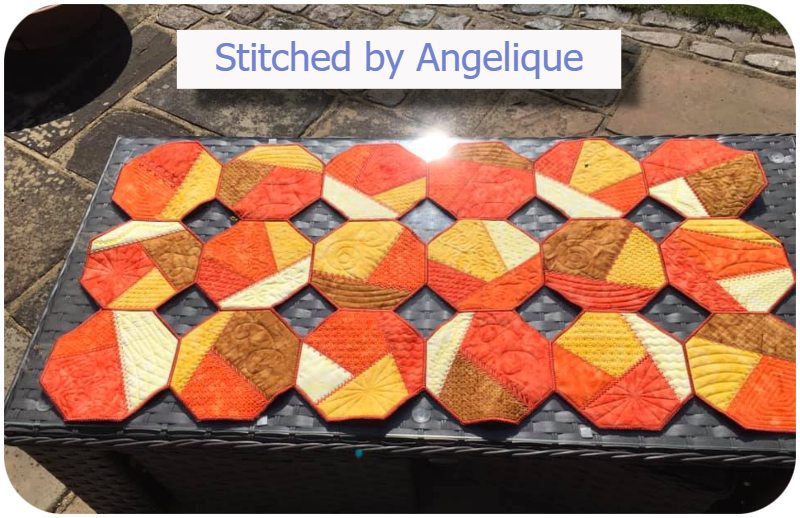 ---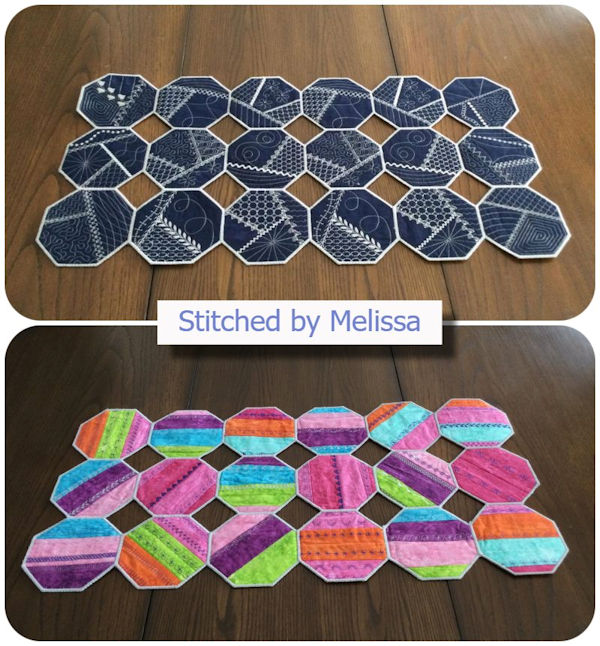 ---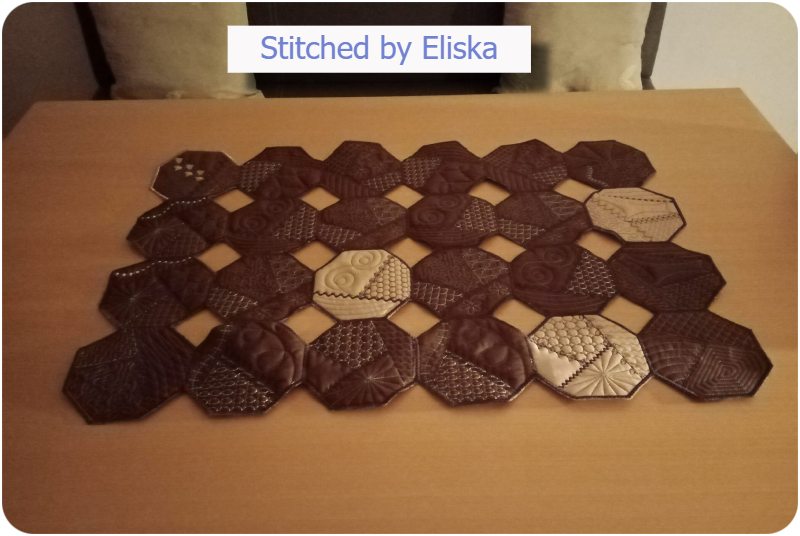 ---
Karen's gone for her Teamcolors, which really shows off the quilting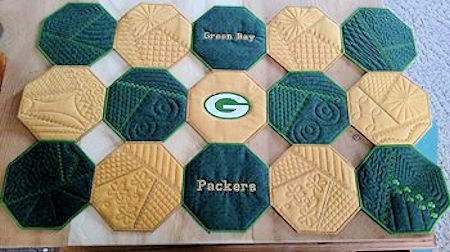 ---
Betty chose Autumn themed fabrics for her stunner!!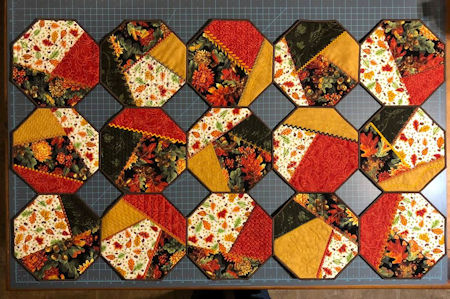 | Hoop Size | Model | Type | Year |
| --- | --- | --- | --- |
| 5x5 | | | |
| 6x6 | | | |
| 8x8 | | | |