arrow_circle_down Designs
arrow_circle_down Subscribe
arrow_circle_down Large Sloth Applique
---
In case you are new to the world of large applique designs, let me fill you in.  A large applique design is one which needs 2 or more hoopings, with the joining completed as you stitch, in the hoop. The beauty of my large applique designs is you can quickly create a 3D Animal Design much larger than your hoop, and then add them to quilt blocks, reading pillows or pretty much any item as you like.
---
Make this 'Large Sloth' completely in-the-hoop (including joining) with our Large Applique Joining Technique – 2 quick hooping's, so you can make an Applique Sloth larger than your embroidery hoop. 
Perfect for adding to Quilts, Bags, Cushions or Tote Bags, or leave free-standing as a Wall Hanging
Know a Sloth-lover who is having a baby?  Add your own wording to make a very cute Baby Announcement
Design Set Features:
Just Breathe wording for 6x10 8x8 8x10 and 8x12 hoops
Can be made reversable as shown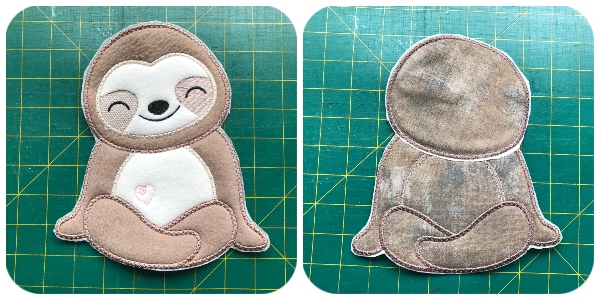 FINISHED SIZE
5X7 HOOP

8X8 HOOP

6X10 HOOP

8X10 HOOP

8X12 HOOP

 

17.8 x 20 cm's

7 x 8 inches

20 x 24 cm's

8 x 9.5 inches

22.5 x 26 cm's

9 x 10 inches

26 x 30 cm's

10 x 12 inches

26 x 30 cm's

10 x 12 inches
---
VIDEO
New to our Large Applique designs? 
Watch Kay's step-by-step video which shows you the techniques to make a Large Applique Design 
Make your first Large Applique Animal
Watch Kay make our Large Sloth
View more Large Applique Animal Videos
---
HELPFUL BLOGS
---
INSPIRATION
 

 I'm very proud to say I made this cushion with zip closure by following Darina's 

 
---
---
INSPIRATION
Here are some gorgeous samples from our Kreative Kiwi Group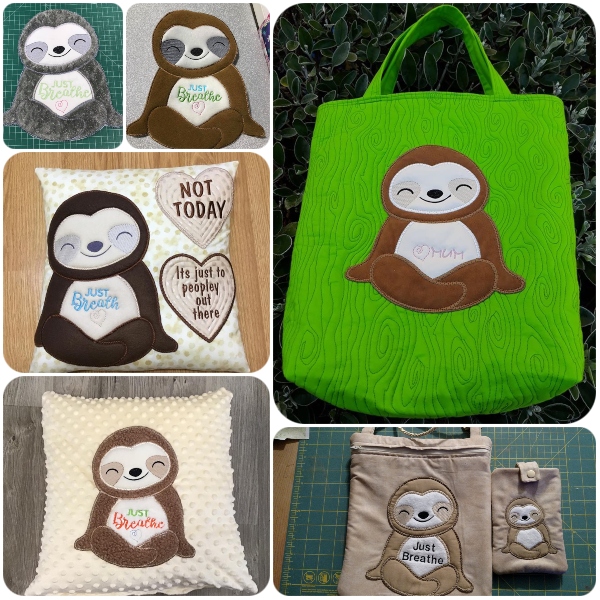 ---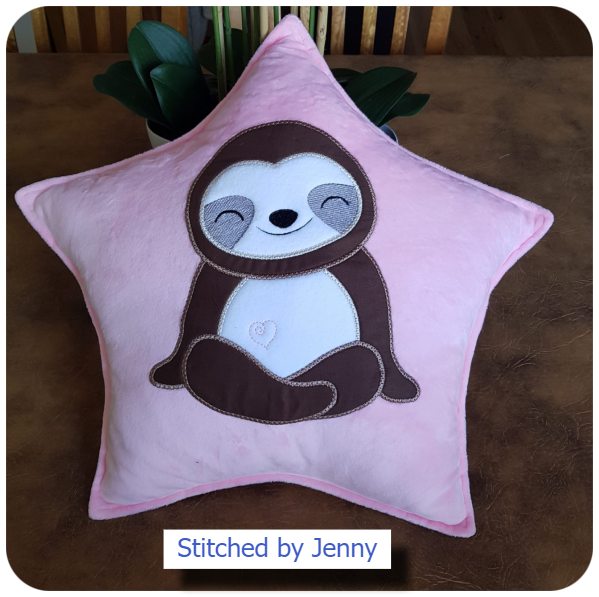 ---
 
 
 

Jane shared her beautiful wall hanging

 

How cute is this cushion by Janice.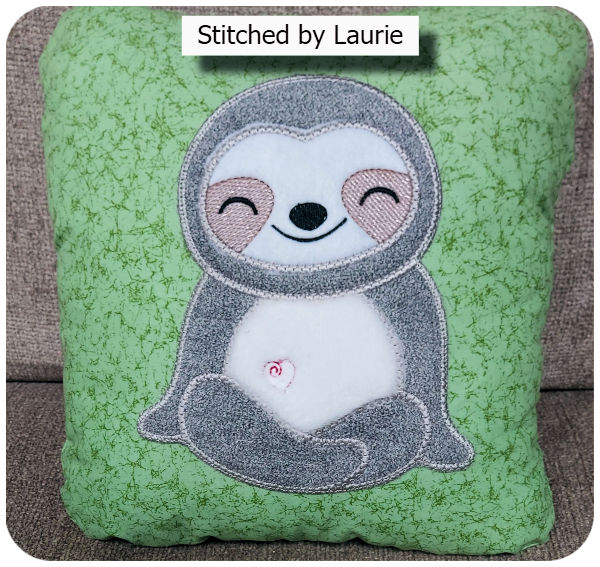 There are just too many photos shared by our Kreative Kiwi members to show on this page!
| Hoop Size | Model | Type | Year |
| --- | --- | --- | --- |
| 6x10 | | | |
| 8x10 | | | |
| 8x12 | | | |
| 8x8 | | | |