arrow_circle_down Designs
arrow_circle_down Subscribe
arrow_circle_down Large Applique Haunted House
In case you are new to the world of large applique designs, let me fill you in. A large applique design is one which needs 2 or more hoopings, with the joining completed as you stitch, In the hoop. The beauty of my large applique designs is you can quickly create a 3D Animal Design much larger than your hoop, and then add them to quilt blocks, reading pillows or pretty much any item as you like.
How cool would this large Haunted House look hanging on your front door this Halloween
Created and joined completely in 4 quick hoopings
The design makes a tall finished design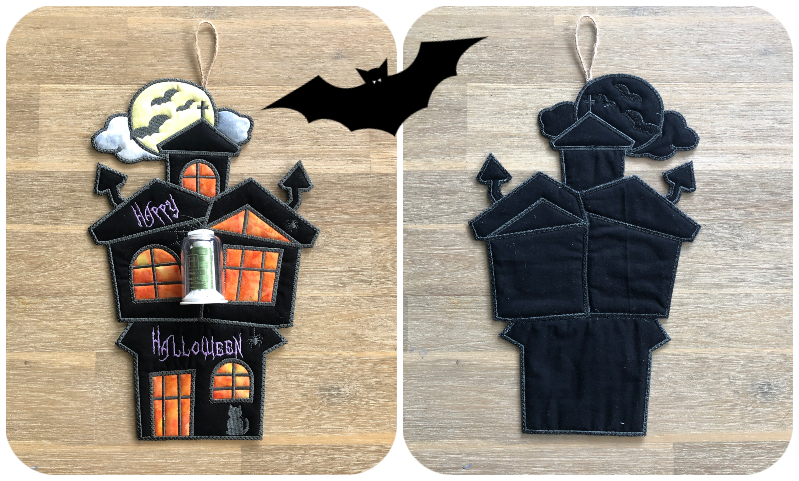 While the design is not completely reversable, it is neat and tidy on the back
Sample shown is 5x7 hoop size
5x7

130x180mm

6x10

160x260mm

8x10

200x260mm

24 by 37 cm's

29 by 45 cm's

37 by 57 cm's

9.5 by 14.5 inches

11.5 by 18 inches

14.5 by 22.5 inches
Watch Kay make the Haunted House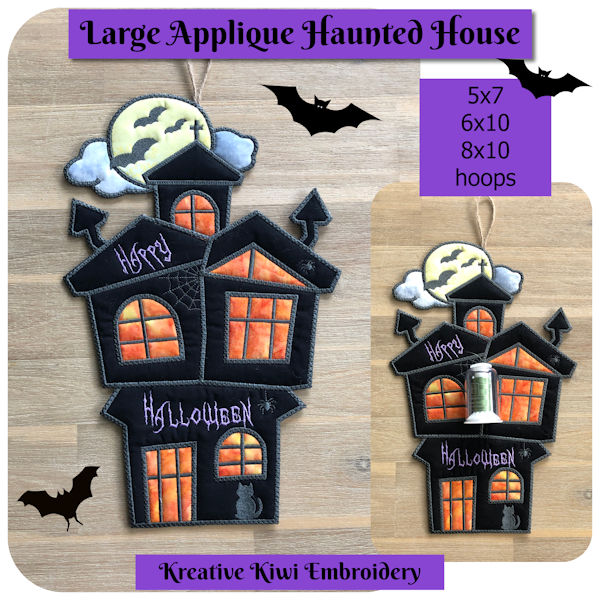 This has been such a popular design. In one week, we have had over 20 samples shared with our group
Karen was awarded an instant win for her beautiful sample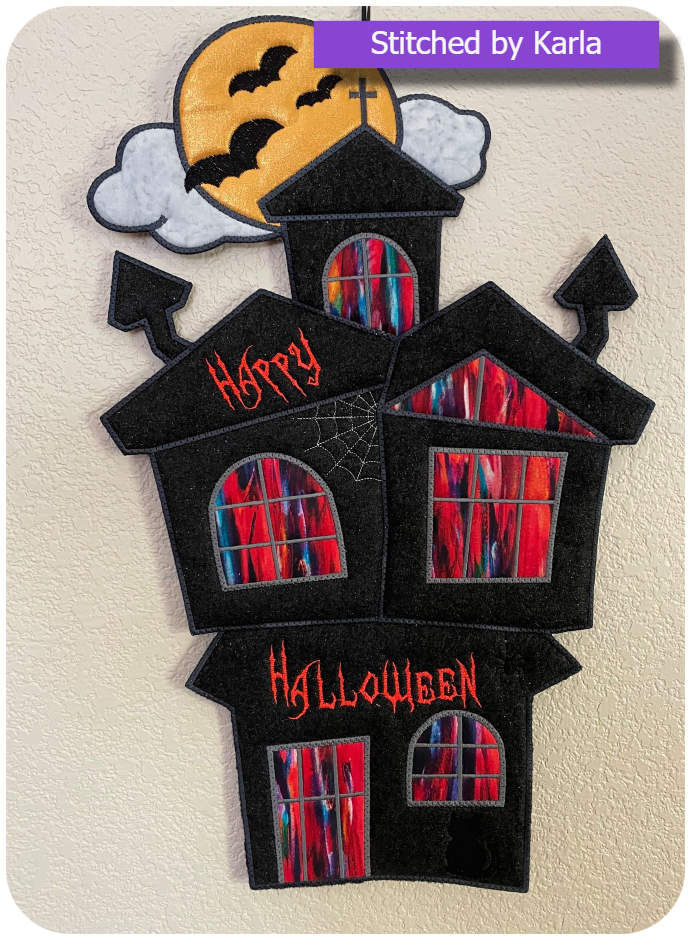 Karen entry in our up-cycling competition was her fantastic Haunted House Wall Hanging
Made a garden flag/wall hanging for Halloween, using my daughters old curtains for the backing and the Haunted House. Used an old pleather jacket for the tree and bat (bat is resized from free bat coaster). In the windows of the haunted house I used the Hocus Pocus girls on a fabric bag my sheets came in. Might Just hang inside because I like how it turned out. Showing picture of back of hanging so you can see the curtain used for backing. Fun project!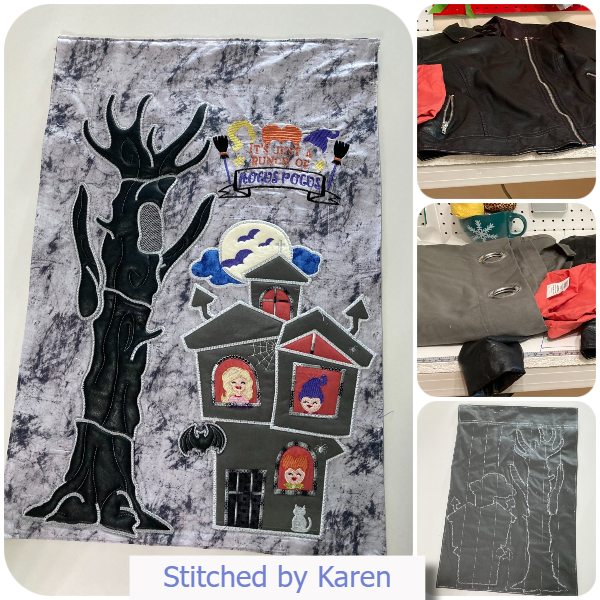 ---
---
Click on picture to view larger image
| Hoop Size | Model | Type | Year |
| --- | --- | --- | --- |
| 5x7 | | | |
| 6x10 | | | |
| 8x10 | | | |