arrow_circle_down Designs
arrow_circle_down Subscribe
arrow_circle_down In the hoop Stacked Table Runner
A versatile table runner that you can make in the hoop and make as wide as you prefer.
No further sewing is required.
The height of the runner is based on your hoop size, so 8x10 hoop makes a runner just under 8 inches high, with the width dependent on how many panels you stitch.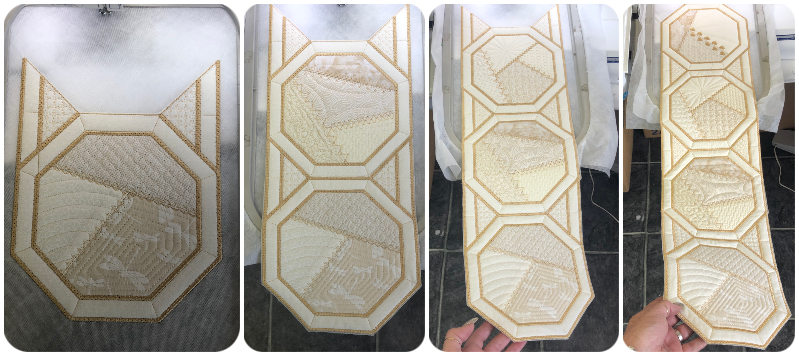 Crazy Patch version
Mandala version (blue version)
'Blank' option that you can add your own design to
The finished size is dependent on how many segments you choose to stitch.   The size below is based on 4 hoopings

5x7 Hoop

130X180 mm

6x10 Hoop

160X260 mm

8x10 Hoop

200x260 mm

9x14 Hoop

230x360 mm

10x16 Hoop

272x408 mm

 

12.8 by 49 cms

 

15.5 by 60 cms

 

19.5 by 75 cms

 

23 by 88 cms

 

27 by 104 cms

5 by 19.5 inches

 

6 by 23.5 inches

 

7.7 by 30 inches

9 by 34.5 inches

10.5 by 41 inches
 

 For 5x7 and 6x10 hoop sizes, while they might not be wide enough by themselves for a runner, you can make two, or more and stitch them together to make a wider runner. 

I used matching thread, placed the two runners together and used a wide zig zag stitch to join – you do not see the join because of the decorative satin stitch.

 Not only a runner, you can use the pattern as a lovely frame for your favourite fabric or embroidery design- add a hanging tab and use as a hanger (horizontal).

Sandy used her stunningly beautiful Huming Bird Fabric for her samples

The pink sample is made with the 10x16 files, the green sample is the 8x10 files

 

Watch Kay make her beautiful Crazy Patch Runner
As always, my wonderful Admin Team have made these beautiful samples - Thank you so much Ladies!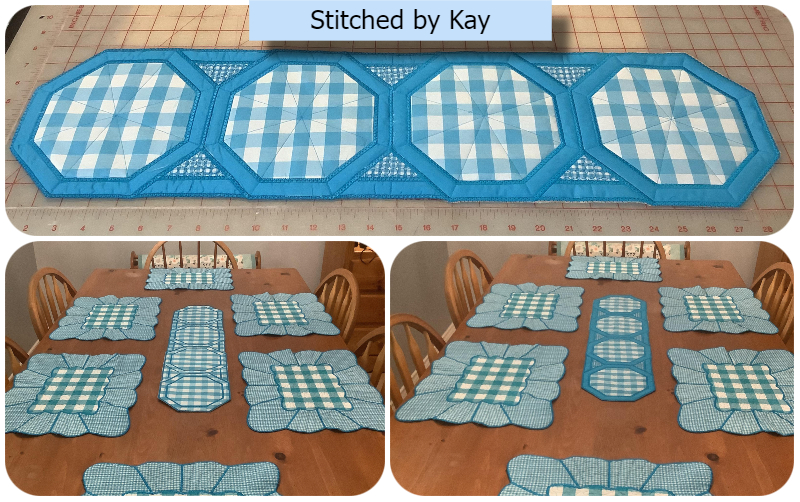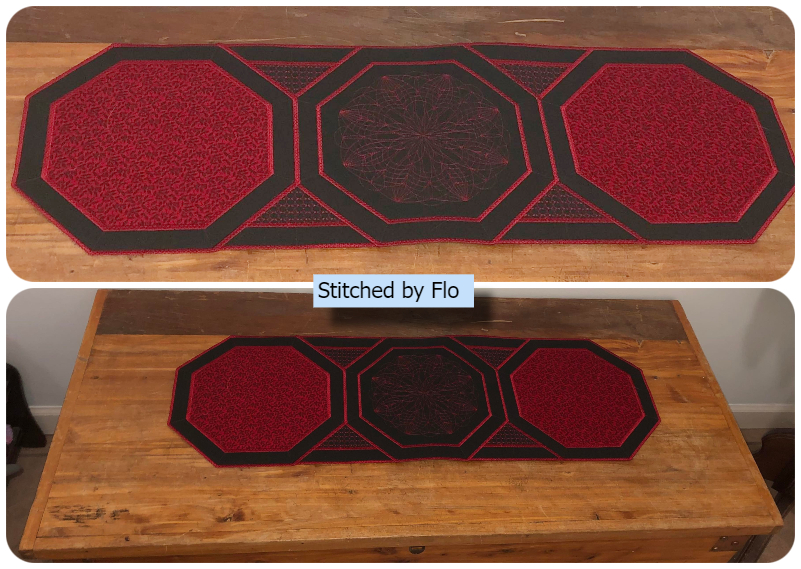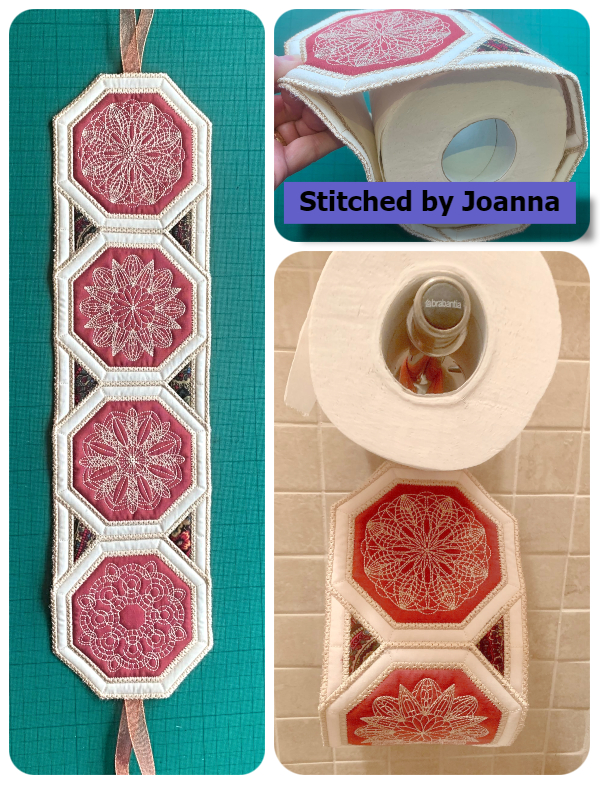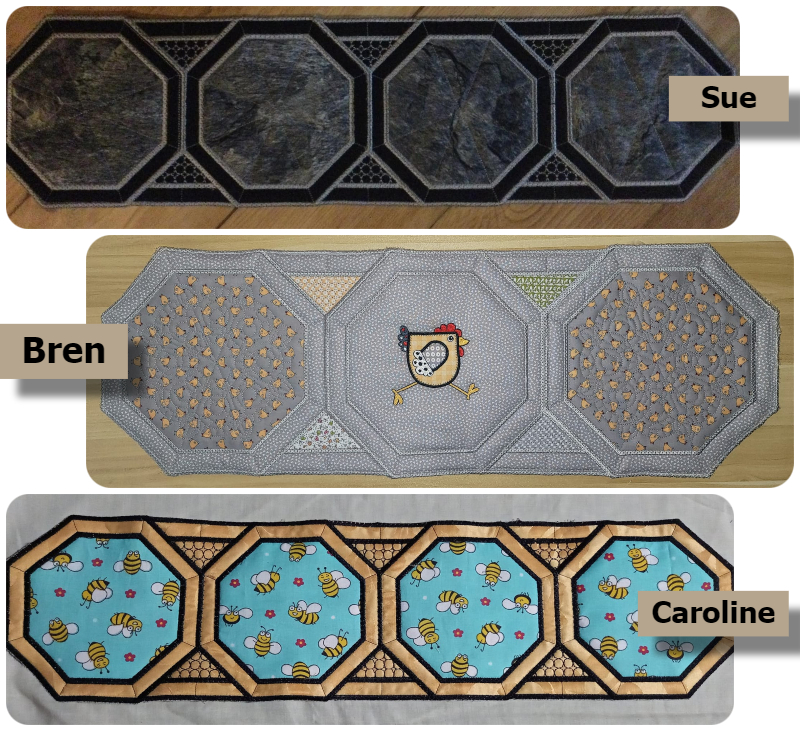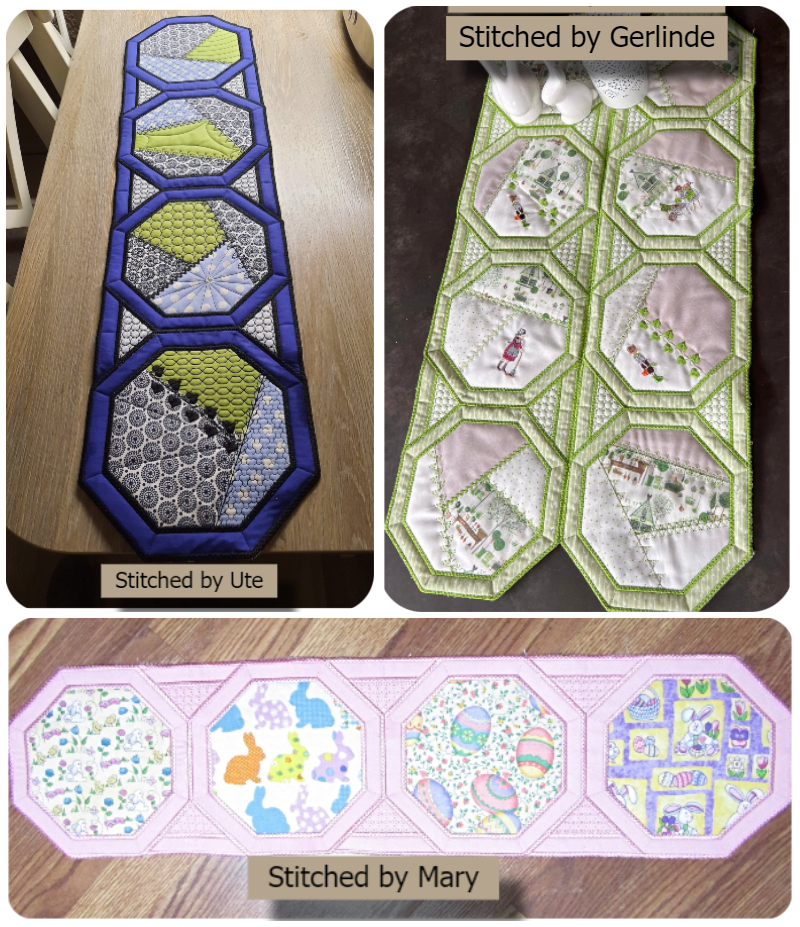 How cool is this Table set made by Pauline - The long runner and Four Placemats are all made from our Stacked Runner Design (Mandala version)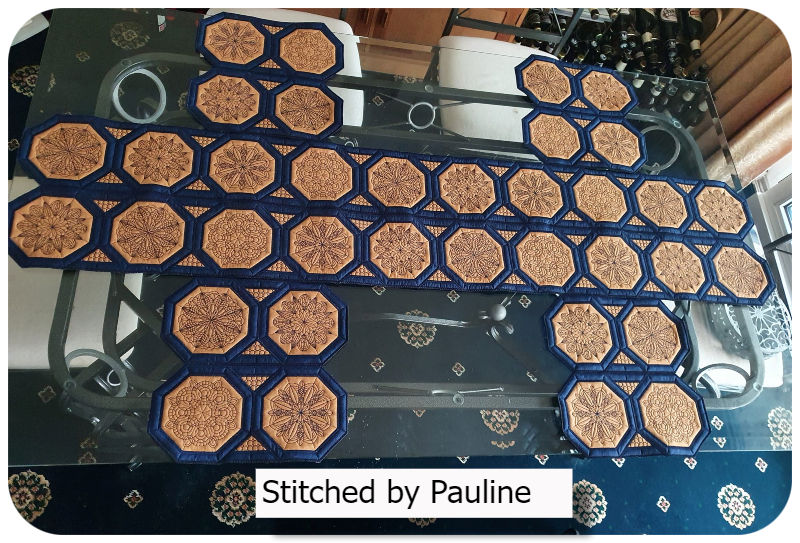 ---
Pauline was awarded an Instant win for this stunning set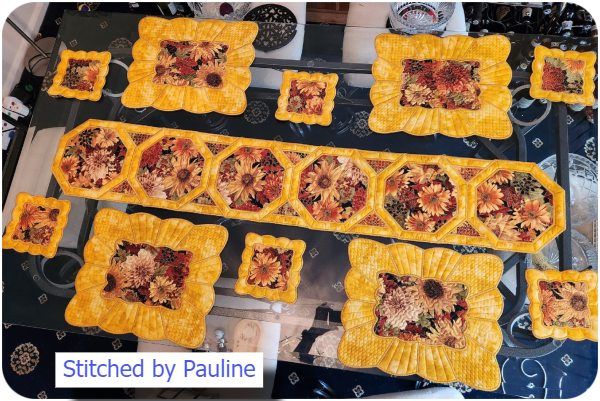 | Hoop Size | Model | Type | Year |
| --- | --- | --- | --- |
| 10x16 | | | |
| 5x7 | | | |
| 6x10 | | | |
| 8x10 | | | |
| 9x14 | | | |