arrow_circle_down Designs
arrow_circle_down Subscribe
arrow_circle_down In the hoop Stacked Star
---
As requested, we have created this quick stitching Stacked Star project, so you can easily make a Star Wall Hanging much larger than your hoop, with no additional sewing needed.
We have created the Happy 4th July (and blank) design for five hoop sizes 4x4 5x5 6x6 8x8 and 9x9 hoops.
The 'Love like Starlight' wording is for 6x6 8x8 and 9x9 hoops (I could not ensure a perfect stitch-out of the wording in a smaller size)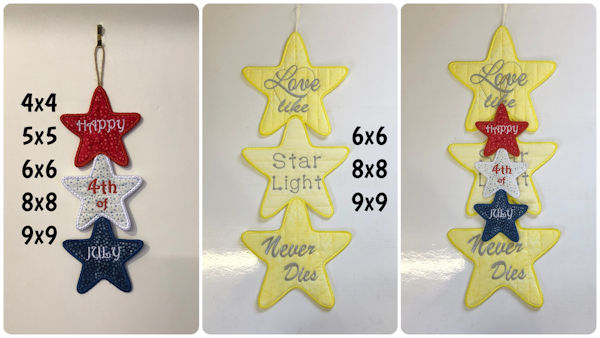 A versatile design which can be used for any celebration – add your own wording for Birthdays, or Birth Announcements.
No need to be limited to 3 tiers – you can create a single star with File-C or make a longer star by stitching File-B as many times as you like.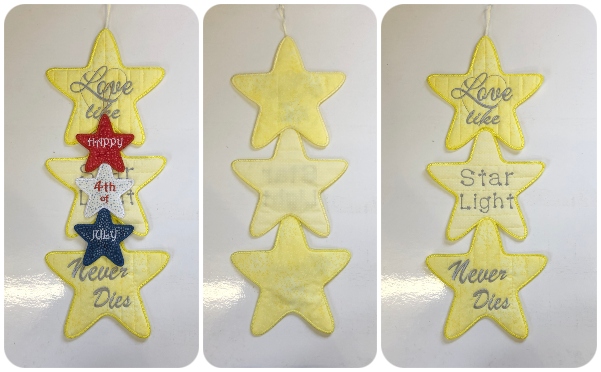 Comparison of size – 4x4 and 8x8 hoop sizes shown
Design is backed, and is completely reversable if you use matching bobbin thread
FINISHED SIZE
Based on 3 segments as pictured
| | | | | |
| --- | --- | --- | --- | --- |
| 4x4 | 5x5 | 6x6 | 8x8 | 9x9 |
| 9.6 by 24 cm's | 12.6 by 32 cm's | 15.7 by 32 cm's | 19.3 by 49 cm's | 22.6 by 57.8 cm's |
| 3.8 by 9.5 inches | 4.8 by 12.5 inches | 6.1 by 15.5 inches | 7.6 by 19.3 inches | 8.9 by 22.8 inches |
---
STEP-BY-STEP VIDEO
---
INSPIRATION
This design has been very popular for 04 July - we have Instant Wins for Marilyn (Left) and Chris (middle) - Sandy shared her Stars (Right) and Priscilla wow'd us all with her perfect fussy cutting on her Star (bottom)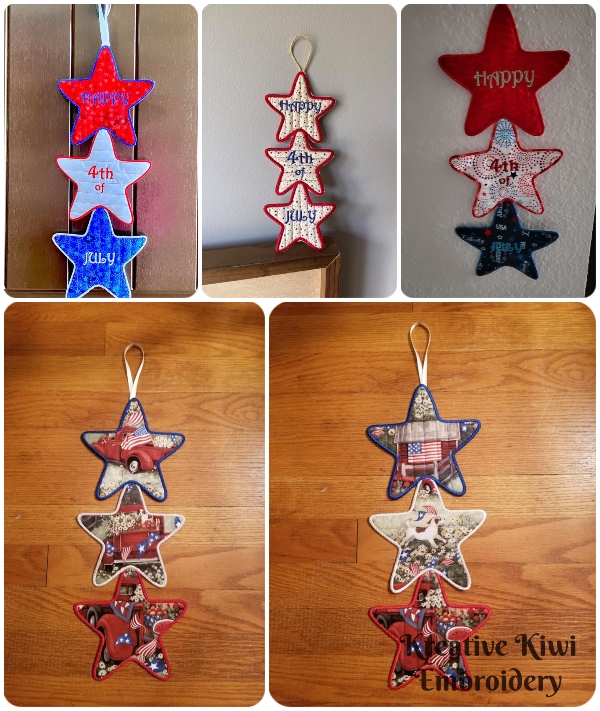 ---
I love this idea of Raylene's - Raylene added her own U,S,A lettering to make this patriotic hanger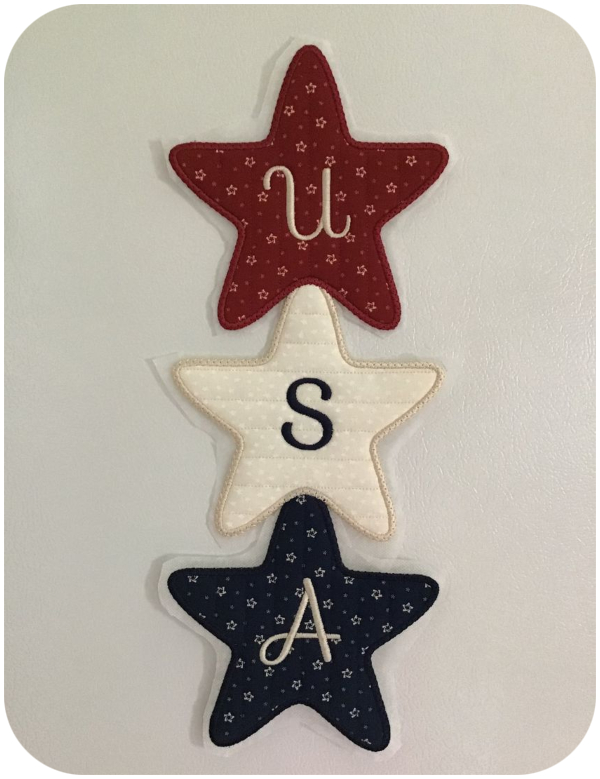 ---
Jodie received an Instant Win for her combination of our Large USA Eagle and Stacked Stars Design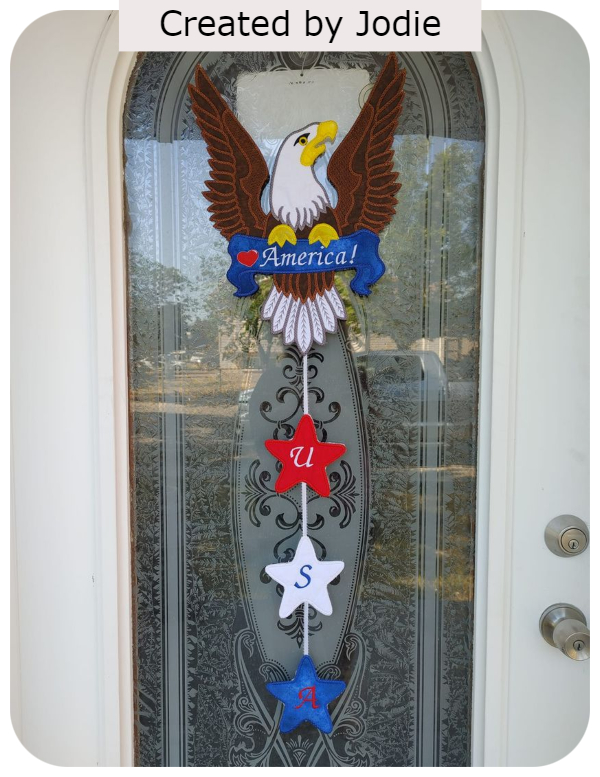 ---
Pam used the top star to make this fantastic quilt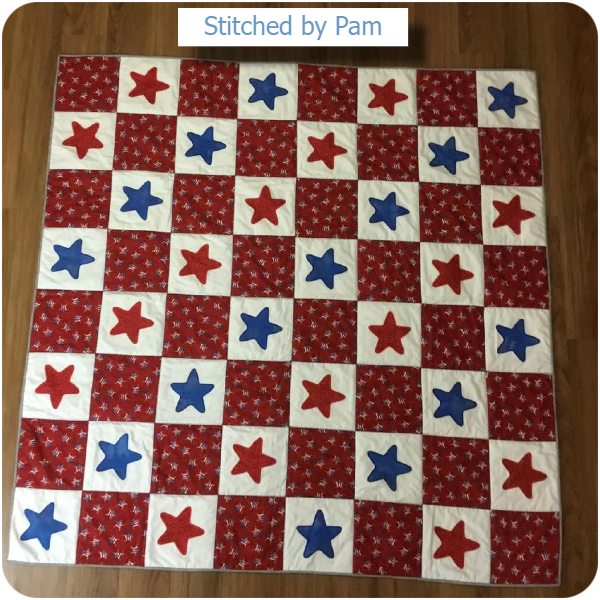 CLICK TO VIEW MORE 04 JULY SAMPLES
---
| Hoop Size | Model | Type | Year |
| --- | --- | --- | --- |
| 4x4 | | | |
| 5x5 | | | |
| 6x6 | | | |
| 8x8 | | | |
| 9x9 | | | |